Tyler Perry Has One Show Ending, A New Show Set To Debut & Another Show He's Reviving
​
Feb 07 | by _YBF
​ ​ ​ ​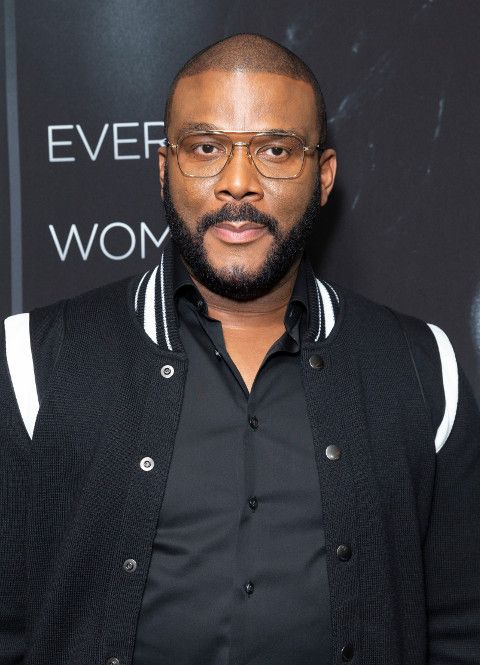 Tyler Perry has some updates for three of his TV shows. Find out which show is ending, a new show that's coming down the pipeline and which series is getting a revival inside…
Tyler Perry's wish to have one of his movies seen all around the world was granted when his crime thriller, A Fall From Grace, debuted on Netflix. After a week on the streaming service, Tyler said 26 million people watched the movie in the first seven days:
Say what you want about the wiggery in the film - folks watched the movie and that's his ultimate goal. Now, he's focusing on his TV shows.
First, Tyler's show "If Loving You Is Wrong" - which debuted in September 2014 - will end after its fifth season on OWN. The fifth and final season premieres on March 10th at 10pm EST.
"We are grateful to Tyler Perry and the talented cast and crew for giving us five incredibly entertaining seasons," OWN president Tina Perry said. "We can't wait for fans to see the jaw-dropping storylines that are going to unfold this season. It delivers all the juicy drama like only Tyler Perry can."
"If Loving You Is Wrong" follows a circle of friends and frenemies who find love and live in the same neighborhood. OWN announced the final season will reveal "some long-awaited answers to viewers' burning questions" and will include "life-changing catastrophes that will leave the town reeling and changed forever."
Sounds promising. Once "If Loving You Is Wrong" ends, "The Haves and the Have Nots" will be Tyler's only remaining series on OWN.
While one show is ending, another show is set to debut...
According to Deadline, Tyler Perry's new comedy series "Assisted Living" just got the greenlight. The new series will star David Mann, Tamela Mann, J. Anthony Brown, Na'im Lynn, Courtney Nichole, Tayler Buck and Alex Henderson.
Here's a synopsis of the new series:
In Tyler Perry's Assisted Living, after losing his job, Jeremy (Na'im Lynn), a patriarch of a young family with teenage children, decides to move to the backwoods of Georgia to help his crazy grandfather. Grandpa Vinny (J. Anthony Brown) has foolishly purchased a terribly run-down home for the elderly and he is in way over his head, but comedy ensues as Mr. Brown (David Mann) and Cora (Tamela Mann) show up at the right time as needy investors.
Production for "Assisted Living" as started at Tyler Perry Studios and is set to premiere on BET this summer.
And that's not the only show by Tyler coming to BET...
Issa revival!
Tyler Perry has been hard at work in his solo writer's room. He's bringing back his comedy series "House of Payne" at BET. And the original cast will be returning to reprise their roles.
LaVan Davis, Cassi Davis Patton, Lance Gross, Demetria McKinney, China Anne McClain, Larramie "Doc" Shaw, Keshia Knight Pulliam, and Allen Payne are all set to return for the reboot.
The revival will pick up five years later and it will focus on retired fire chief Curtis Payne (LaVan Davis) and his lovely wife Ella (Cassi Davis Patton) as they continue to navigate the problems of life with their quirky modern-day family. It's being promoted as the seventh season of the original series, which ran on TBS from 2006 - 2012.
The "House of Payne" revival is also in production at his state-of-the-art studio in Atlanta and will premiere this summer on BET.
Tyler's TV takeover it looking promising:
I want to say a special thanks to my audience! You are the Tyler Perry Army and you keep marching all my shows and movies to #1. After all these years you're still riding with me! On behalf of all of these people whose dreams are coming true, we thank you! https://t.co/JblIExOGQd pic.twitter.com/mGArlJf3ff

— Tyler Perry (@tylerperry) January 28, 2020
His shows "The Oval" and "Sistas" hit series highs recently.
Love him or hate him, Tyler Perry is def securing the bag...well, multiple bags.
Photos: lev radin/Shutterstock.com
​ ​
​ ​ ​