Rihanna Hosts FEИTY Pop-Up Shop At NYC's Bergdorf Goodman, But All She Wants To Do Is Normal Ish Like The Rest Of Us
​
Feb 11 | by _YBF
​ ​ ​ ​
Rihanna has reached the highest form of fame and superstardom, but she really just wants to do normal things that us regular people do on a daily basis. Peep the hot shots from her FENTY pop-up in NYC and find out the singer feels she's missing out on inside…
Rihanna is well aware her NAVY wants new music, but sis is busy working on her empire outside of music. She wasn't crowned as the richest female musician last year for nothing.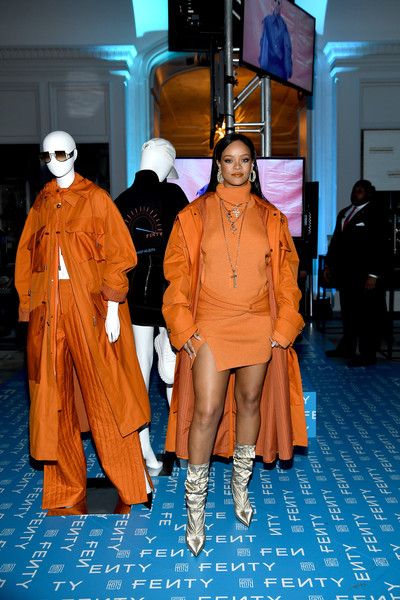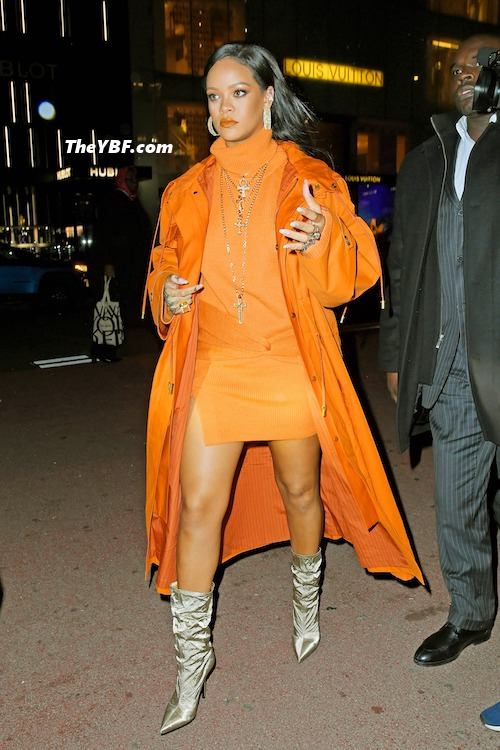 Whew. The sexy.
Last year, the "Work" singer launched her first luxury fashion brand with LVMH simply called FEИTY. And of course, it was history making. She's the first black woman at the helm of a LVMH Maison and the first woman to launch an original brand at the conglomerate. It's also the first fashion brand industry titan Bernard Arnault has launched from scratch since Christian Lacroix in 1987 - before Rihanna was even born. Bag secured!
Recently, the Grammy Award winner hosted a FEИTY pop-up at NYC's Bergdorf Goodman, curated by visual artist Jed Skrzypczak in collaboration with Jahleel Weaver (Deputy Creative Director at Fenty) and Dark Matter Technologies. Fans were treated to a total digital experience where they could see themselves being projected on huge LED screens on the Bergdorf windows.
British VOGUE's editor-in-chief Edward Enninful, model Khi-Lo, sexagenarian model JoAni Johnson (yes she's still ripping the runway at age 67), and singer-songwriter Rina Sawayama were in the mix: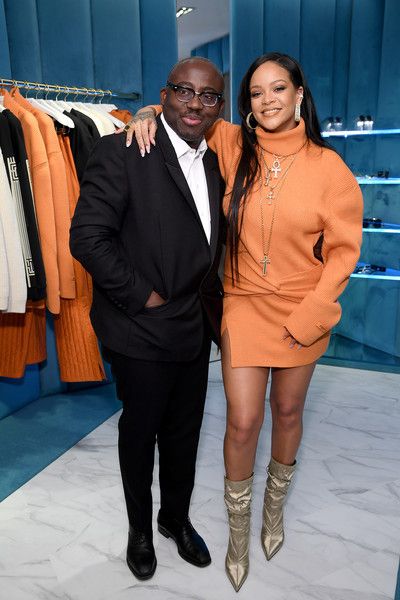 RiRi created a range of ready-to-wear apparel, accessories, sunglasses and jewelry in collaboration with LVMH. And every piece oozes Rih's edgy style. Last year's theme was dubbed "Release 5-19." This season's theme has been dubbed "Freedom."
Oddly enough, that's exactly what the Bajan beauty longs for.
While the fashion icon is offering luxury threads, bomb makeup via Fenty Beauty and sexy lingerie via Savage X Fenty, all RiRi wants to do is normal things we do on a daily like grocery shopping.
"I'll do anything if it means I can have a little bit of life that's just for me," Rihanna told ELLE. "Just a little bit is all I need. Like, let me go to the grocery store once. You know? Those things you minimize in your ordinary life, you don't realize how much they mean to you when you don't have that freedom to do that, or the flexibility to do it, in peace. And it's difficult, you know? It's a double-edged sword. Because I enjoy what I do, but yeah, fame makes a lot of things easier, but it does make life more difficult.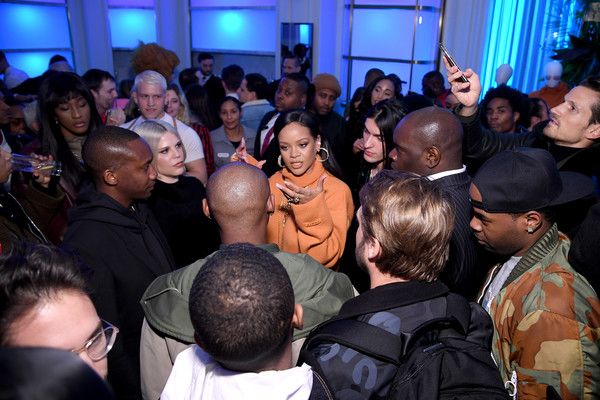 When asked when was the last time she personally shopped at Bergdorf Goodman she gave the richest answer ever:
"I don't remember the last time I came in person. I literally have a shopper here, and I'm like, "Call me when you get some good stuff." Her name is Sonya Benson; she's here somewhere! And that's normally how I have to shop: through other people. I mean, maybe they'll let me shop tonight after the event, when nobody sees me and nobody's here! I do miss it. But I'm also so busy these days that I almost feel guilty spending time in a store when I could be at work. So if somebody else can buy clothes for me, while I do what I have to do? That's a win-win."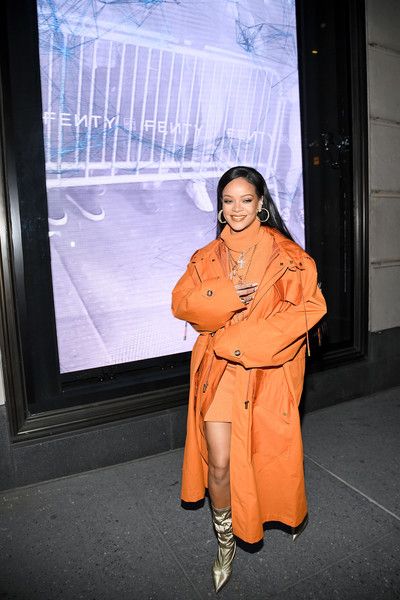 The "Diamonds" singer doesn't get to do her own shopping much, however, she was able to pick up a few luxury pieces herself recently:
"Oh shoot, that was yesterday! Oh my god, I bought this Chanel coat. They have a female creative director now, and the coat is amazing. And then I bought a Dior purse, a Dior pantsuit... it was not a small shopping trip, I'll say that."
We can't wait to see it.
FEИTY's pop-up will be open to the public until March 2nd, so if you're in the city make at trip to 5th Avenue to check it out.
Photos: Getty/MEGA
​ ​
​ ​ ​