Joe Biden Says He's Committed To Choosing a FEMALE As His Running Mate – Who Do You Think He'll Choose?
​
Mar 16 | by _YBF
​ ​ ​ ​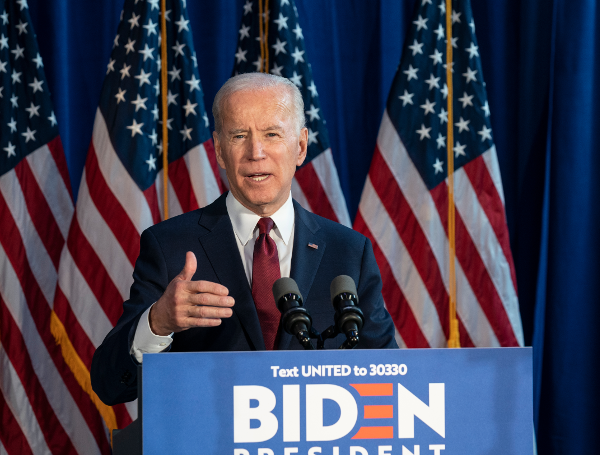 Presidential hopeful Joe Biden is saying all the right things to get that vote this November. He recently committed to choosing a female running mate, but the real question is: Who will he choose? Let's discuss inside…
Yesterday, former Vice President Joe Biden and Senator Bernie Sanders went head-to-head during a CNN-hosted primary debate fresh off a string of primary election results. Right now, Biden is leading Bernie with delegate declared. Biden is currently sitting at 890 delegates and Bernie has 736 delegates. To win, one of them will need to scoop up 1,991 delegates to become the Democratic presidential nominee. So, it's crunch time for both candidates as they work to get more delegates.
During their debate last night, the former Vice President made two bold statements. He said he will pick a woman as his running mate and if he becomes president, he will appoint a Black woman to the Supreme Court.
"I commit that I will, in fact, appoint a woman to be vice president. There are a number of women who are qualified to be President tomorrow," Biden said. "I would pick a woman to be my vice president."
Biden also said his Cabinet would reflect the demographics of the country and that he would choose a Black woman to serve on the Supreme Court if a vacancy were to open during his presidency.
Who will he pick? Right now that's unknown. Having some female energy in the White House would be a good thing IF the woman he chooses is a woman who fights for women's rights. After dropping out the presidential race, Sen. Kamala Harris publicly endorsed Biden last week, so she could possibly be an option.
After Biden made his commitment to choosing a female running mate, Bernie said it's "in all liklihood" that he would do the same.
"For me, it is not just nominating a woman — it is making sure that we have a progressive woman, and there are progressive women out there," he said.
Peep the clip below:
Democracy Now shared a video of Keeanga-Yamahtta Taylor (writer/assistant professor of African-American Studies at Princeton University) sharing her thoughts about Biden committing to choosing a female running mate. And she brings up several questions/concerns many of us have:
Joe Biden says he will pick a woman as his running mate, but @KeeangaYamahtta says it matters more what that woman's politics are. "Is Joe Biden picking Condoleezza Rice? … Is he picking a woman whose politics reflect his, which are based in the logic of market capitalism?" pic.twitter.com/zTfD3GaP8h

— Democracy Now! (@democracynow) March 16, 2020
If the female running mate he chooses isn't making change for the betterment of women then it really doesn't matter. Politics are what matter here. So, while we're happy he's choosing a female, we need to know WHO he's going to pick before we get overly excited.
Either way, Biden is super confident he'll beat Trump at the presidential polls:
Watch me. https://t.co/q8IAIlxWA2

— Joe Biden (Text Join to 30330) (@JoeBiden) March 16, 2020
Thoughts?
Photo: lev radin/shutterstock.com
​ ​
​ ​ ​