Being On Lockdown Isn't Stopping Trevor Noah, TV Host Launches 'The Daily Social Distancing Show with Trevor Noah'
​
Mar 22 | by _YBF
​ ​ ​ ​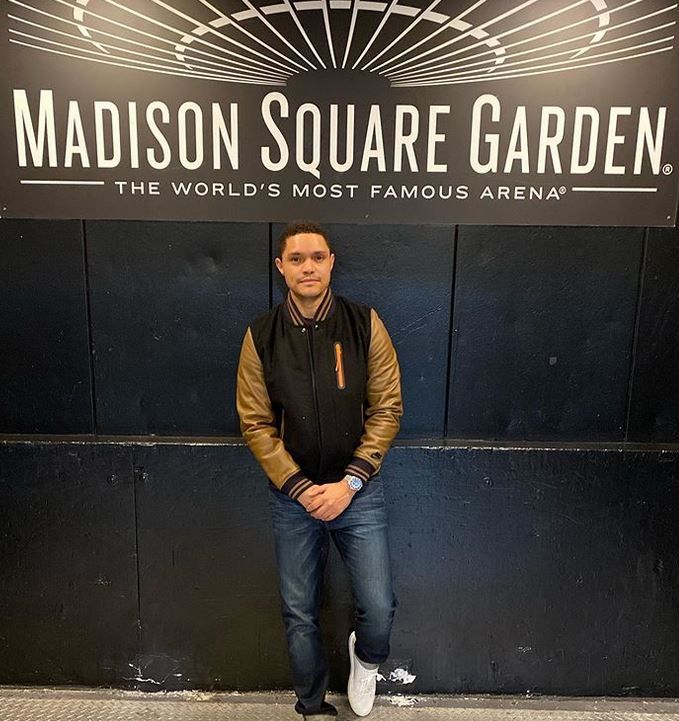 TV production has been shut down in the traditional form. However, Trevor Noah is still treating his fans to some new entertaing content. Deets on his new series inside…
With everyone doing their part by staying inside the Coronavirus pandemic, new episodes of TV shows were shut down. However, that's not stopping new content being produced.
Trevor Noah has launched his new digital show, "The Daily Social Distancing Show with Trevor Noah," and he's posted three episodes thus far. Starting Sunday, March 23rd, "The Daily Social Distancing Show," (produced and distributed remotely, with Noah and the The Daily Show team working from their homes) will air weeknights in "The Daily Show's" 11pm time slot on Comedy Central, according to Deadline.
Other late-night shows have also been sharing online content during the crisis, including "The Late Show with Stephen Colbert" and NBC's "The Tonight Show Starring Jimmy Fallon." Their content has migrated to TV as well.
Production for all TV shows got shut down and most are airing reruns, however, "The Daily Show" (which is the No.1 nightly talk show in adults 18-34), was the first late-night show to skip out on reruns in an effort to bring new content to fill the show's slot.
The Daily Social Distancing Show will likely become the blueprint as to how to transition and succeed in this new space. Deadline reports:
The Daily Social Distancing Show also will continue to be available on the series' social channels. That is expected to set a template for the other late-night shows, many of which are longer in length on linear TV, making the transition more difficult.

It also involves bringing homemade video production up to meet the broadcast standards. The Daily Social Distancing Show's digital editions have varied in length between 12-18 min (with no commercials), so expanding the episodes to fill a 20something minute slot (with no commercials) won't be a stretch. The show also tested monologues, celebrity interviews and pieces with correspondents over the last three nights. Moving forward, Noah will also continue the donation drive supporting the charities No Kid Hungry and City Harvest.
Peep the most recent episode below:
Since being on lockdown in NYC, Noah has been active on his social media, posting videos of himself inside his residence on lockdown. One day, he went out on his balcony and tried to get NYC natives to join him in song like the Itlaians have been doing, but NOPE. Check it:
Nothing can break the human spirit. Except that guy. That kinda hurt. Will try again tomorrow. #AwholeNewSong pic.twitter.com/KNtvadzXDw

— Trevor Noah (@Trevornoah) March 17, 2020
Ha!
Photo: Trevor's IG
​ ​
​ ​ ​