Coco Gauff's Dad Explains What The Tennis Phenom Meant When She Revealed She Was 'Depressed'
​
Apr 22 | by _YBF
​ ​ ​ ​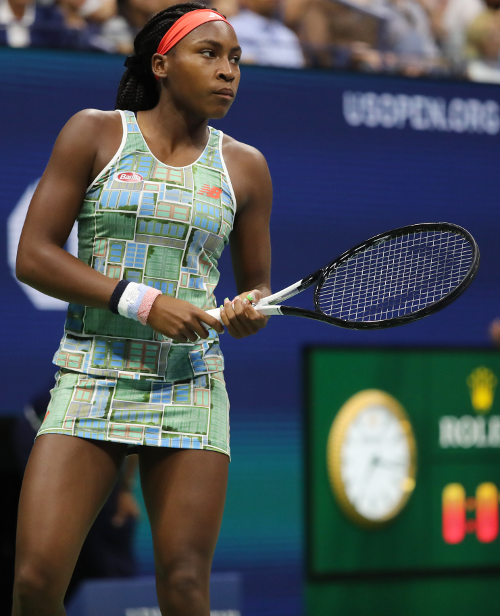 Teen tennis star Coco Gauff got candid about struggling with "depressed" feelings as she rose to fame. Now, her dad - Corey Gauff - is clearing up her definition of the word. Find out what he said inside…
Tennis queen Coco Gauff was thrusted into the limelight at the age of 15 after she defeated tennis legend Venus Williams during Wimbledon last year.
Since then, the now 16-year-old tennis superstar has been killing it on the court, but it hasn't been easy for the YBF Teen. Fame has taken a toll on her and she recently opened up about a rough patch she was fighting through during her rise to fame.
"Right before Wimbledon, going back to around 2017/18, I was struggling to figure out if this was really what I wanted. I always had the results so that wasn't the issue, I just found myself not enjoying what I loved. I realized I needed to start playing for myself and not other people. For about a year I was really depressed. That was the toughest year for me so far," she wrote in a story for Behind The Racquet.
The term "depressed" set off articles and think pieces about the young tennis star suffering much like teen tennis phenom Jennifer Capriati, who also struggled with depression at an early age dealing with fame and everything else.
Following the publication of the piece, Coco's father/coach - Corey Gauff – is now setting the record straight. He said "depression" wasn't the proper term to use for his daughter's issues.
"That's the thing that was alarming, and I knew that was going to be the word that got picked up," Corey told the NY Times in a phone interview. "She was never clinically depressed, never diagnosed with depression, never seen anybody about depression."
"There's no medicine going on," he added. "This is a kid's personal pressure that they put on themselves and how they deal with it and how they mature."
Coco's mom - Candi Gauff – shared some insight on where her head was during that understandably tough time in her life.
"That led to loneliness at the tournaments, which leads to sadness, so for a period of time she was unhappy," Candi Gauff said in a telephone interview. "I don't want to say the word 'jealousy,' but it was a spirit of, 'Why is this young girl winning?' So she was isolated." Candi Gauff also said that Coco, who has been home-schooled since third grade, got social media accounts for the first time at age 13, which made her realize what she was missing by not attending a traditional school.

"You are seeing other kids posting photos of going to these high school events, and you're wondering what would life be like if I didn't play tennis," Candi Gauff said.
Becoming a celebrity during this technological age would be enough for an adult to feel depressed, so we're not surprised by Coco's admission. We're glad she found the strength to get out of that dark state and she's continuing to inspire young girls (and even grown women).
Photo: Leonard Zhukovsky/Shutterstock.com
​ ​
​ ​ ​