WHO KNEW? R. Kelly & Niecy Nash Auditioned For 'The Five Heartbeats'
​
Apr 28 | by _YBF
​ ​ ​ ​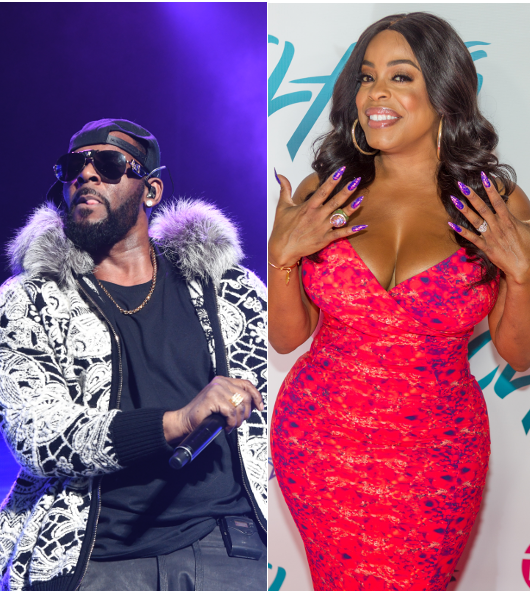 R. Kelly and Niecy Nash would have been stars on the iconic movie, The Five Heartbeats, if they had their way. More inside…
Who knew?
Back in the day, R. Kelly and Niecy Nash tried their hand at being a part of the classic 90s film, The Five Heartbeats. Director/star Robert Townsend, who co-wrote the script with Keenen Ivory Wayans, spilled that Hollywood tea to Page Six in a recent interview.
Turns out, the "Claws" actress and the embattled R&B singer both auditioned for the 1991 musical in an opening casting call.
"Keenan Ivory Wayans and I rewrote that script like 30 times, and what you will see is Niecy Nash on line at the open call audition," Robert – whose "Making The Five Heartbeats" documentary is streaming on UMC TV – told the publication. "She was just a baby. Now she's a Hollywood icon. R. Kelly is on line to audition at the Regal Theatre in Chicago," he shared.
At the time, Kelly walked up to Robert and tried to shoot his shot to be apart of what would become a classic film. As we all know now, he didn't make the cut.
"He comes to me and he's like, 'Mr. Townsend I'm trying to be a songwriter for the movie' … He did play some music for me."
Niecy's clearly just fine though. She's the lead star in the hit TNT series "Claws" and slay her role in Ava DuVernay's "When They See Us." As we all know, Kelly's past caught up with him and he's in jail on felony racketeering and sex abuse charges.
Another fun fact: Keenan Ivory Wayans was originally set to play J.T. in the film. However, after Robert Townsend saw Leon Robinson in Madonna's "Like A Prayer" video and met him, he decided he would be perfect for the role.
"I saw Leon in the Madonna video 'Like A Prayer,' playing the Jesus figure and when I met him I thought he had a cool vibe to him. I thought he would be perfect for the role."
Glad he went with that choice. Leon totally nailed his role in the film.
Making the Five Heartbeats
, the behind-the-scenes documentary about the cult classic film - is streaming now on UMC (which is currently doing a bomb free
trial!).
​ ​
​ ​ ​