XXXTentacion's Alleged Killer Begs Judge To Get Out Of Jail Due To COVID-19 + R. Kelly & Kodak Black Also Try It
​
Apr 29 | by _YBF
​ ​ ​ ​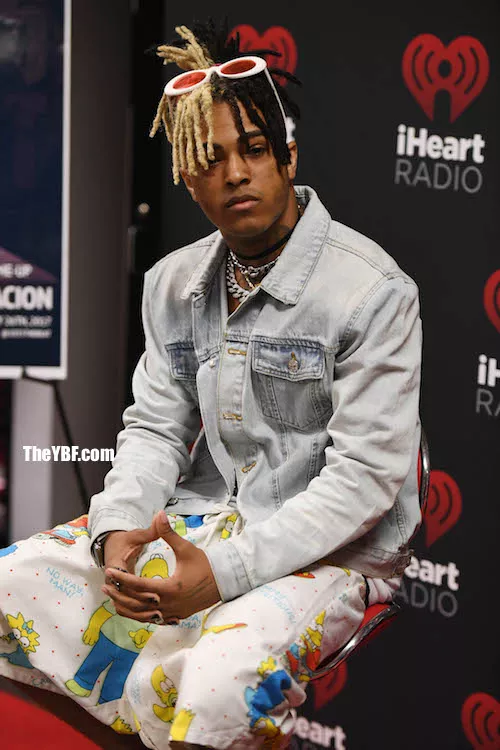 One of the alleged killers of rapper XXXTentacion is pleading a judge for a get out of jail free card due to the Coronavirus pandemic. And he isn't the only one. R. Kelly and Kodak Black are trying to use the same excuse to get from behind bars. More inside…
One of the men who allegedly killed 20-year-old rapper XXXTentacion wants out of jail!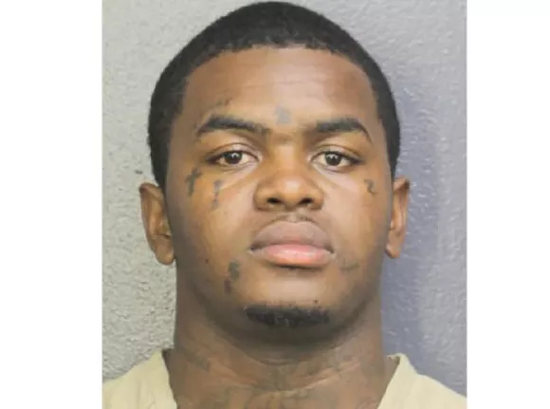 Dedrick Williams of Pompano Beach – the first of four men charged with the murder of the "SAD!" rapper in 2018 - is behind bars putting in pen work. He wrote a letter to Judge Michael A. Usan asking to be released from jail because he's afraid he'll catch the deadly COVID-19 virus. Apparently, he has a "very weak immune system."
The 24-year-old, who has been charged with first degree murder, asked if he could be released on "bond and have house arrest until this disease blows over."
He wrote he was sending the judge this letter to save his life. He claims a Broward County deputy infected an inmate with the virus and an said nobody's being tested at the jail.
The plea comes a few weeks after a Broward County inmate died from the virus. 64-year-old convicted sex offender Alan Pollock reportedly passed away from complications of the virus at Northwest Medical Center. At least five Broward County inmates have tested positive for COVD-19. Several states have began releasing non-violent, elderly, and disable inmates due to how the virus is spreading in jails.
In the letter, Dedrick noted he hasn't been in any trouble the 21 months he has been in jail. He also tried to use his history with the judge to argue why he should be released.
"Since the age of 17 I've had you as a judge. I am now 24. Never have I missed court or failed a drug test since being in your courtroom," he wrote.
Four men in total were arrested and charged with first degree murder, including Dedrick, Michael Boatwright, Trayvon Newsome and Robert Allen. They also copped armed robbery charges.
"I hope that you and your family are safe as well," Dedrick concluded his letter.
You can can red the full letter here. No word from the judge yet.
Another inmate is trying to get out of jail...
Embattled R&B singer R. Kelly is trying his hand at getting out of jail due to the Coronavirus pandemic. This isn't his first time the singer has petitioned the court to release him since he was locked up on a slew of felony racketeering and sex abuse charges last summer. And likely won't be his last.
Prosecutors made arguments to Kelly's previous requests that he would be a flight risk if released from the Chicago prison system. In response, the "I Believe I Can Fly" singer said not so. He said he owes almost $2 million in back taxes and then he explained where a large sum of money that was given to him earlier this year went. Apparently, the singer received $200,000, but Kelly said that money went to agents and managers. Hmph.
Billboard reports:
"The monies the Government claims Mr. Kelly has access to are not the kind of funds that would present an opportunity to flee, let alone live a life covertly in exile," Kelly's attorney Michael Leonard states in a letter submitted to the court April 19. "It similarly ignores the fact that the current environment of restricted traveling commercial activities would make it that much more difficult than before, and albeit impossible for a celebrity like Mr. Kelly, to flee from prosecution."

Kelly's attorney filed this letter with the court after the government submitted a motion (April 17) that R. Kelly is a flight risk and a danger to the community. U.S. Department of Justice attorneys are asking the federal judge overseeing his case to keep the singer in prison pending trial. Prosecutors filed their motion after Kelly made a second emergency plea to the New York court on April 16th to release him from prison to the outbreak of the COVID-19 pandemic. The singer's latest bid came 10 days after the NY Federal Court shot down his previous request to be released pending trial.

In opposing Kelly's release, U.S. Attorney Richard P. Donoghue says that not only does the singer not have any underlying medical conditions, but also that he is a flight risk and a danger to the community. In his memo to the court, Donoghue reminds the court that the charges against Kelly in Chicago include that he participated in a long-running conspiracy to obstruct justice and a conspiracy to receive child pornography including during the years he was on bail awaiting trial. Donoghue argues that there is probable cause to believe that Kelly committed at least five serious crimes while out on bail.
The court has yet to rule on his petition.
Also...
Rapper Kodak Black - who's behind bars for allegedly lying on a firearm application - was recently transferred to another jail in an effort to reduce his chances of catching the deadly virus.
This Where I'm At Until This Corona shit Ova Wit

Niagara County Jail
P.O. Box 496
5526 Niagara Street ext.
Lockport, NY 14094

— Kodak Black (@KodakBlack1k) March 25, 2020
A few days ago, Kodak's lawyer, Bradford Cohen, revealed that his client was denied early release or being moved to a detention center closer to his family as per the First Step Act.
"It's amazing how the Federal [Bureau of Prison] works. Here's a guy that still has over a 1.5 years left on his sentence and no signs of corona, in a min security club fed, the judge denies his request to be released, and Bop goes ahead and decides he is a candidate to be released. Meanwhile, @kodakblack sits in a penitentiary where i cannot have any meaningful legal discussions on any of his cases, 1100 miles away from his family, where there are cases of corona, for a paperwork offense, and they wont even agree to transfer him closer to his family, like the First Step Act suggested. The you have @6ix9ine0fficial who was accused of violent offenses, has prior history and is sent to a private prison and then released early as well. If you think there isn't a 2 tiered system of justice you are dreaming. #justiceforkodak"
Now, Kodak wants Trump to "pull up on him" so he can tell him about his "brilliant idea."
THIS guy...
Photos: Instar/Broward Sheriff's Office/AP
​ ​
​ ​ ​