Ahmaud Arbery's Mother Demands Arrests Be Made After Her Unarmed Son Was Fatally SHOT While Jogging + LeBron James & Tons Of Celebs Are OUTRAGED
​
May 07 | by _YBF
​ ​ ​ ​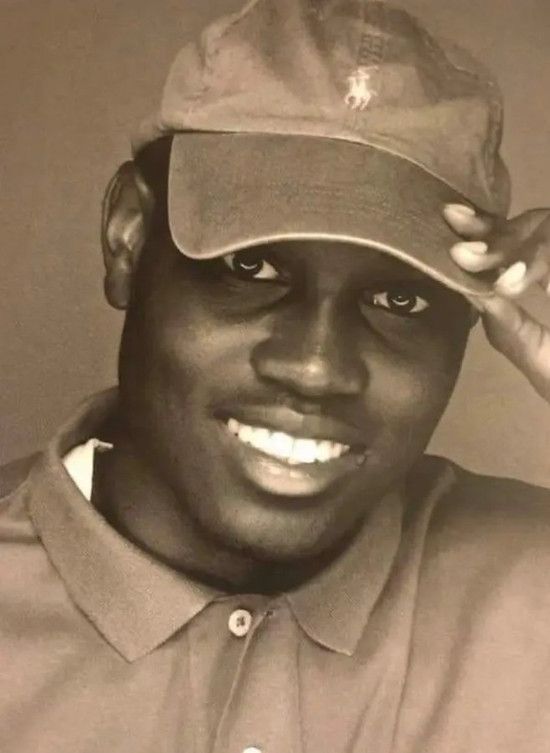 Ahmaud Arbery - an unarmed 25-year-old black man - was allegedly shot and killed by two white men while jogging back in February. Video footage of the killing was recently leaked online, and now people – including his mother - are demanding justice. More details inside…
It feels like 2012 again when Trayvon Martin – a 17-year-old unarmed black teen – was gunned down by George Zimmerman and got away with it.
Here we are eight years later and the same ish is STILL happening.
Back in February, Ahmaud Arbery – a 25-year-old black man in Georgia – was out for a jog before his life was suddenly taken away from him by a father and son. Had Ahmaud not been gunned down in cold blood, he would have been celebrating his 26th birthday this Friday, May 8th. But, simply being black in America can cost you your life…at any moment.
On February 23rd, Ahmaud was jogging in a neighborhood outside Brunswick, Georgia when he was reportedly chased down by two white men: 64-year-old Gregory McMichael (a former Glynn County police officer turned District Attorney's office investigator) and his son, 34-year-old Travis McMichael. Ahmaud was shot and killed after struggling with the son over his shotgun, according to the Glynn County Police report.
these men fucking killed this black. this burn my skin to hear this type of shit. like honestly people soo fucking racist. i hate how societyis today. like wtf is going on in this fucking world. i swear to god these people need to go jail. frfr #AhmaudAubrey #blastcriminals pic.twitter.com/V6JHCq3uMl

— 7rings_thankyounext (@7ringsT) May 7, 2020
Two months after the murder, no arrests had been made. Just recently, video footage of the killing leaked online and has gone viral. People are now demanding the alleged murderers be arrested.
The father-son duo told police Ahmaud looked like a burglary suspect in a series of nearby break-ins and they were attempting to make a citizen's arrest. A random black man jogging is an automatic burglary suspect? This is AmeriKKKa.
The father and son reportedly chased Ahmaud down and blocked his path at one location. He reportedly turned around and jogged another way to avoid them.
In the video, you see there's an immediate altercation when they encounter one another as Ahmaud and Travis fight over control of the shotgun. Ahmaud is literally fighting for his life before shots ring out. That's when he tried to run away, but he was wounded. He then collapsed to the ground and the video ends.
We're not posting the video here due to its nature. It's reported a man named Bryan Williams recorded Ahmaud's murder.
Ahmaud was a former high school football player who liked to stay active and was simply jogging to exercise before he was hunted down near his home.
I will join @MeritLaw and #AhmaudArbery's parents to issue a press statement tomorrow morning about Mr. Arbery's killing. #justiceforahmaudarbery #justiceforahmaud pic.twitter.com/Lz5KyfZXx5

— Benjamin Crump, Esq. (@AttorneyCrump) May 5, 2020
Ahmaud's mother - Wanda Jones Cooper – appeared on "Good Morning America" this morning, along with their attorneys, Ben Crump (who represented Trayvon Martin's family) and S. Lee Merritt, and she said she hasn't been able to watch the footage of her son being murdered in cold blood.
"I don't think I'll ever be in a mental state where I can actually watch the video." Ahmaud Arbery's mother Wanda Cooper-Jones tells @arobach she has not watched the video of her son's final moments. https://t.co/ApV79LlpiL pic.twitter.com/I2lic16xNW

— Good Morning America (@GMA) May 7, 2020
She said she believes no arrests have been made due to the fact that Greg is a former police officer:
"I think no arrests have been made because of the title he carried as a retired police officer." Wanda Cooper-Jones tells @arobach why she thinks there have been no arrests made after her son was allegedly ambushed by two gunmen while jogging. https://t.co/ApV79LlpiL pic.twitter.com/7BpfYgtcgZ

— Good Morning America (@GMA) May 7, 2020
GMA reports:
After two Georgia prosecutors recused themselves from investigating Ahmaud Arbery's Feb. 23 death because of a conflict of interest, a third district attorney, assigned by the state's attorney general, announced on Tuesday that a grand jury should decide to file charges.

The legal proceeding cannot go forward until June 12 because the courts are closed due to the coronavirus pandemic. The Glynn County Police Department told ABC News on Tuesday that no arrests have been made.

Merritt, one of the family's lawyers, said "it would not be possible for the McMichaels to be justly prosecuted if the prosecutors have ties in Southern Georgia." He now wants the Department of Justice and FBI to get involved in the case.

"FBI has said it's assisting and as is standard protocol we look forward to working with them should information come to light of a potential federal violation," according to a spokesperson with the Department of Justice.

"This was a hate crime," said Ahmaud's dad, Marcus Arbery Sr. "How is it a crime to work out?"
Lakers baller LeBron James, Atlanta Mayor Keisha Lance Bottoms, Democratic presidential hopeful Joe Biden, and tons more celebs, politicians and activists are outraged! Peep some their responses below:
Honestly and selfishly, I didn't want to watch the murder of #AhmaudArbery. I didn't want to feel that nauseating churn of my stomach I get each time "it" happens. But that feeling doesn't compare to the loss and sadness of his and too many other families. May justice be served.

— Keisha Lance Bottoms (@KeishaBottoms) May 7, 2020
The video is clear: Ahmaud Arbery was killed in cold blood. My heart goes out to his family, who deserve justice and deserve it now. It is time for a swift, full, and transparent investigation into his murder. https://t.co/alvY5WjdHx

— Joe Biden (@JoeBiden) May 6, 2020
On Friday, supporters will gather virtually to mourn Ahmaud Arbery by putting on their sneakers and posting on social media to say #IRunWithMaud.
Will justice be served? At this point, who even knows. However, we hope and pray Ahmaud's family gets justice and finds peace. He didn't deserve this.
Photos: Ahmaud's family.
​ ​
​ ​ ​