Finally, Father & Son Gregory & Travis McMichael Arrested For Ahmaud Arbery's Cold-Blooded MURDER
​
May 08 | by _YBF
​ ​ ​ ​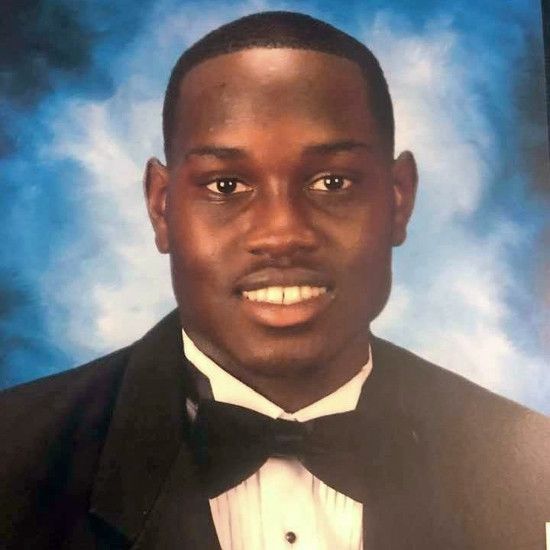 Two-and-a-half months after Ahmaud Arbery was gunned down in cold-blood while jogging in a neighborhood near his home, his alleged killers have been arrested. Details inside…
Today, would have been Ahmaud Arbery's 26th birthday, but his life was snatched away by two white men - who are rumored to be affiliated ith supremacists - who felt superior, entitled and deemed him as a threat.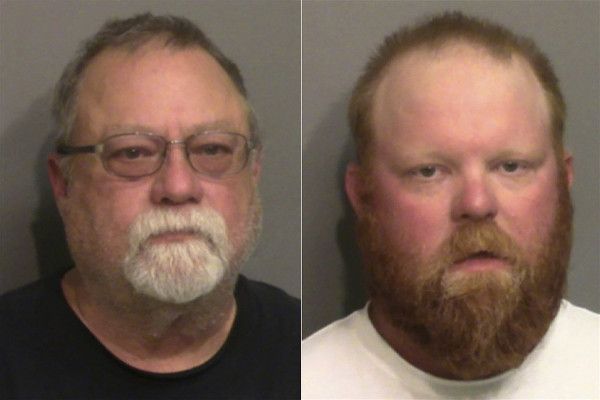 Gregory McMichael, 64, and his son, Travis McMichael, 34, were arrested in the death of unarmed jogger Ahmaud Arbery, the Georgia Bureau of Investigation announced. The father and son were hit with charges of aggravated assault and murder and were booked into the Glynn County jail.
The arrests came two-and-a-half months after the men gunned Ahmaud down in the street while he was out jogging in a Bruswick neighborhood. Only after public outrage flooded the Internet over the leaked video of his murder were these men arrested. Initially, the police justified the killing and charges were not brought up against the two white men.
On February 23rd, Ahmaud was jogging in a neighborhood outside Brunswick, Georgia when he was reportedly chased down by two white men: Gregory McMichael (a former Glynn County police officer turned District Attorney's office investigator) and his son, Travis McMichael. Ahmaud was shot and killed after struggling with the son over his shotgun, according to the Glynn County Police report.
The abhorent father-son duo told police Ahmaud looked like a burglary suspect in a series of nearby break-ins and they were attempting to make a citizen's arrest. The father and son reportedly chased Ahmaud down and blocked his path at one location. He reportedly turned around and jogged another way to avoid them.
In the video, you see there's an immediate altercation when they encounter one another as Ahmaud and Travis fight over control of the shotgun. Ahmaud is literally fighting for his life before shots ring out. That's when he tried to run away, but he was wounded. He then collapsed to the ground and the video ends. Had this video never leaked, these men would still be living life as they had been.
The Georgia Attorney General's Office issued a statement reading:
"We are grateful the Georgia Bureau of Investigation has taken quick and decisive action. This tragedy cannot be undone, but this is the first step in what I am confident will be a swift road to justice."
Here's video of the men being hauled off to jail below:
Yesterday, Ahmaud's mother, Wanda Jones Cooper, appeared on "Good Morning America" and said she felt the men weren't initially arrested because Gregory is a former police officer. Thankfully, media coverage and outrage brought more attention to the case and her son's killers have been brought up on charges. Famed journalist Shaun King texted Ahmaud's after the arrests and here's what she said:
Meanwhile...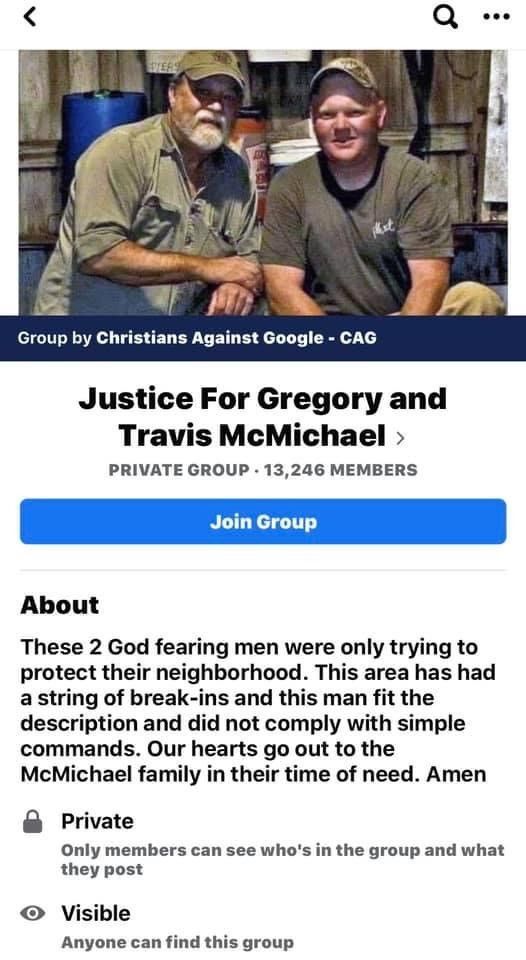 Some people are outraged the police arrested two men who shot and killed a man in broad daylight for nothing.
Folks have come together to create a Facebook group in support of the alleged killers. The group was previously named "Christians Against Google," but was recently changed in support of the alleged murderers. The "About" section reads:
"These 2 God-fearing men were only trying to protect their neighborhood. This area has had a string of break-ins and this man fit the description and did not comply with simple commands. Our hearts go out to the McMichael family in their time of need. Amen."
Simple commands? FOH!
We hear this could possibly be a troll account started to troll anyone who actually joins, but time will tell.
This is nowhere near over. This is one small victory in the war. They still have to face a jury and be convicted of the charges brought against them. Let's pray it's not another Trayvon Martin case and that justice will be served.
BONUS:
Judge Faith Jenkins and her husband Kenny Lattimore shared their thoughts about the case. Peep the clip above.
EXTRAS:
1. A man in his underwear reportedly climbed under a moving tanker truck carrying gallons of red wine before unscrewing a valve and guzzling it down. And it was caught on video. STORY
Photos: Ahmaud's Family/ Glynn County Detention Center via AP
​ ​
​ ​ ​