Trump Administration Will Ban Tiktok & WeChat Downloads Starting Sunday – What Platforms Will He Ban Next Due To 'National Security?'
​
Sep 18 | by _YBF
​ ​ ​ ​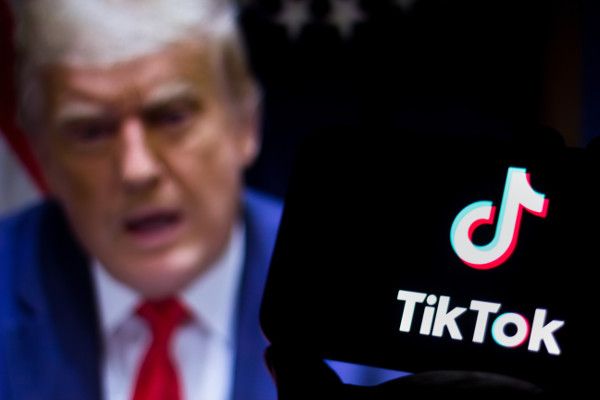 The Trump administration announced U.S. citizens will no longer be app to download popular social media apps TikTok and WeChat on Sunday, citing "national security concerns." Let's talk about how dangerous this is…
Trump has been threatening to ban TikTok for months. Now, it appears he's about to make good on those threats.
Today, the Trump administration announced plans to ban popular video-sharing app TikTok and messaging app WeChat from all U.S. app stores on Sunday, September 20th, citing national security and data privacy concerns. It seems these "security concerns" didn't start until after it was reported TikTok users were the reason his Tulsa rally was unsuccessful.
The dictator moves get worse. After November 12th, there could possibly be a total ban on the use of TikTok in the U.S. However, Commerce Secretary Wilbur Ross said access to TikTok may be possible if certain safeguards are put into place.
"At the President's direction, we have taken significant action to combat China's malicious collection of American citizens' personal data, while promoting our national values, democratic rules-based norms, and aggressive enforcement of U.S. laws and regulations," Ross https://apnews.com/a439ead01b75fc958c722daf40f9307c ">said in a statement.
The Trump administration believes TikTok and others are providing data to the Chinese government, which Beijing and TikTok deny. Security experts raised concern that ByteDance Ltd. - the Chinese company that owns TikTok - would maintain access to information on the 100 million TikTok users in the United States, creating a security risk.
Users who already have the apps will be able to continue to use the software, however, updated versions cannot be downloaded.
"The real shutdown would come after Nov. 12 in the event that there is not another transaction. So it's very different how the way the two are being handled," Ross said.
Below are more deets announced by the Commerce Department:
As of September 20, 2020, for WeChat and as of November 12, 2020, for TikTok, the following transactions are prohibited:

Any provision of internet hosting services enabling the functioning or optimization of the mobile application in the U.S.;

Any provision of content delivery network services enabling the functioning or optimization of the mobile application in the U.S.;

Any provision directly contracted or arranged internet transit or peering services enabling the function or optimization of the mobile application within the U.S.;

Any utilization of the mobile application's constituent code, functions, or services in the functioning of software or services developed and/or accessible within the U.S.
Right now, the Trump administration is considering a proposal involving ByteDance (TikTok's parent company) and Oracle that would resolve the administrations national security concerns related to the app. The deadline for the deal is November 12th, so they don't have long. The deal with Microsoft fell through recently.
Moves like these are dangerous and here's why. If Trump is re-elected, imagine what other platforms he could ban under the guise of "national security" concerns. He's emotional and erratic. Let one platform piss him off in any way (like TikTok did when the Gen Z users reserved all the tickets to one of his rallies that was sparsely attended) and he'll be on a war path to have them banned. No more Facebook? Twitter? Instagram? If he remains president, the slippery slope effect will hurt us all.
Yes, national security digitally is an issue when it comes to foreign owned apps, and it has been for a long time. There is a right way to regulate, though, and holding accountable only those companies that the President personally doesn't like is not it. Working with these companies to ensure fair sharing and privacy for users is more beneficial to global relations than simply banning apps like this that are one of very few lines of communication between China and the US as Facebook and Google are banned in China. If they don't play by the rules after diplomatic efforts are made, then ending their access to American users is understandable.
Photo: rafapress/Shutterstock.com
​ ​
​ ​ ​