Vanessa Bryant Addresses Estranged Mother - Who Said She Kicked Her Out Of The House - Formally SUES LA Sheriff For Leaking Pics Of Kobe & Gianna
​
Sep 22 | by _YBF
​ ​ ​ ​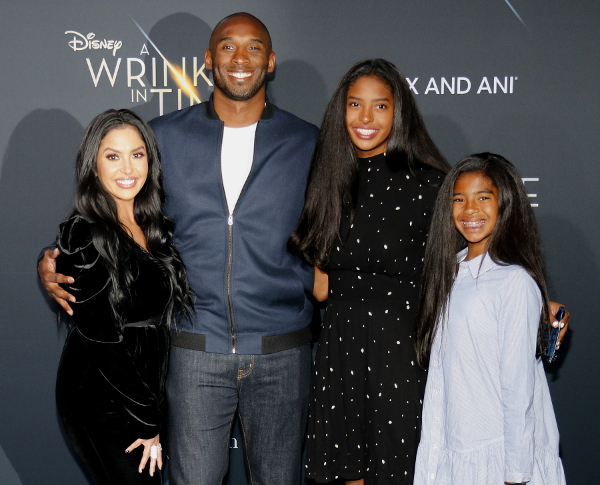 2020 isn't letting up on Vanessa Bryant. Now, there's drama with her mother and she just officially filed a lawsuit against the LA County Sheriff and his department for leaking photos of her late husband Kobe Bryant and her daughter Gianna Bryant. Deets inside…
2020 already started with tragic news for Vanessa Bryant. And she's still going through it.
Apparently, there's tension between Vanessa and her mother! Sofia Laine – Vanessa's mother – recently sat down for an interview with Univision where she accused her daughter of kicking her out of her home, as well as made her return a car she used.
Here's the clip, however it's in Spanish:
In the clips, Vanessa's mother claims she kicked her out of the home and repossessed her car after Kobe's death. She claims Vanessa sold her home after the NBA icon's death and then rented an apartment for her. Apparently, she has been trying to Facetime Natalia Bryant (Kobe & Vanessa's eldest daughter), but she said she has not been responding. She said she misses her granddaughters.
Now, Kobe Bryant's widow is responding to the claims. The 38-year-old told PEOPLE her mother was NOT there for her after her husband and daughter unexpectantly died and that she has financially supported her mother for over 20 years.
"My husband and daughter passed away unexpectedly and yet my mom has the audacity to do an interview on TV talking negatively about me while shedding tears about a car and home that wasn't in her name," she told PEOPLE.

"She has removed all her diamond jewelry, emptied her apartment that I provide, and put the furniture in storage to appear as though she is without support," Bryant said. "My husband and I have financially supported her over the past 20 years, and I continue to do so, in addition to her monthly alimony."

"Contrary to previous reports, she has not been physically present or emotionally supportive for my daughters and me after my husband and daughter passed away. Going forward, I see what is most important to my mom and it is beyond hurtful. I hope this public airing of our personal relations will stop here.
As you know, Kobe Bryant, 13-year-old Gianna Bryant and seven others lost their lives in a helicopter crash on January 26th. After suing the helicopter company (Island Express Helicopters Inc.) after the crash, Mrs. Bryant is now suing the LA County Sheriff and his department for leaking photos of the bodies of Kobe & Gianna at the scene of the helicopter crash. Rightfully so.
In the suit, Vanessa argues the officers who took the photos of "the dead children, parents and coaches took these photos for their own personal gratification."
TMZ reports:
The lawsuit goes onto allege the photos were the subject of conversation within the sheriff's dept ... with deputies showing their colleagues the pictures that had no investigative purpose.

The lawsuit notes how the photos were exposed ... when a deputy was at a bar and showed the photos to a woman he was trying to impress. The bartender heard the conversation, blew the whistle and called the sheriff's department.

Vanessa says in the suit ... that's when Sheriff Villanueva tried to cover it all up by going to the Sheriff's substation that responded to the crash and telling deputies if they deleted the photos they would not face discipline. The suit claims the purpose of his talk was destruction of evidence. The lawsuit claims Villanueva did not tell the families about the photos and they only learned of it in the media when the story broke that deputies took the photos.

The lawsuit claims the Sheriff never gave the family straight answers and now Vanessa is in constant fear the photos will leak ... "Ms. Bryant feels ill at the thought of strangers gawking at images of her deceased husband and child, and she lives in fear that she or her children will one day confront horrific images of their loved ones online."
The lawsuit didn't list the damages or punitive damages its seeking. We hope these pictures never get out because she has tapped into her inner #MambaMentality:
We're glad she's fighting back because taking pictures of deceased individuals when it has nothing to do with the investigating is disgusting!
Photo: Tinseltown/Shutterstock.com
​ ​
​ ​ ​