50 Cent Backtracks On Trump Endorsement After His Ex-Chelsea Handler Promised To Pay His Tax Bill
​
Oct 27 | by _YBF
​ ​ ​ ​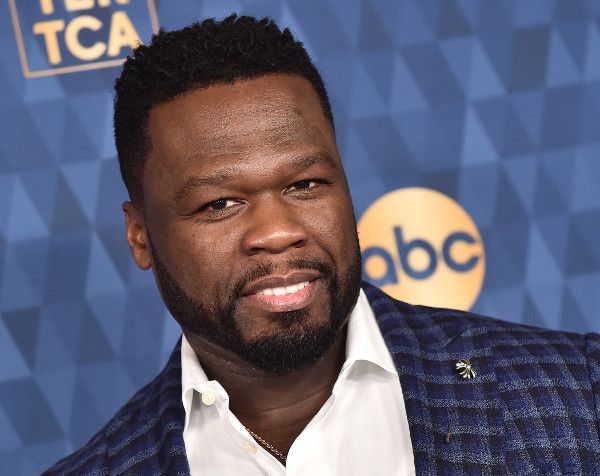 50 Cent retracts his Trump endorsement after getting dragged online and being called out by his ex-Chelsea Handler on national television. More inside…
50 Cent has been catching hell after he hopped on Instagram last month to share a Trump endorsement.
"WHAT THE F---! (VOTE For TRUMP) IM OUT, F--- NEW YORK The KNICKS never win anyway. I don't care Trump doesn't like black people 62% are you out of ya f------ mind," he wrote in an October 19th Instagram post.
Now, he's rapping to a different tune.
It seems he's having a change of heart after comedian Chelsea Handler, who once dated the NYC rapper, went on television to criticize the rapper's endorsement of Trump. During an appearance on "The Tonight Show," she shared why Fif backing Trump was NO good.
"He says he doesn't want to pay 62 percent in taxes -- which, by the way, isn't a plan of Joe Biden's, that's a lie -- so he doesn't want to pay 62 percent in taxes because he doesn't want to go from being 50 Cent to 20 Cent," she said. "I had to remind him that he was a Black person, so he can't vote for Donald Trump, and that he shouldn't be influencing an entire swath of people who may listen to him because he's worried about his own personal pocketbook," she continued.
Once Fif caught wind of the interview, he hopped on Twitter to respond, retracting his Trump endorsement, retweeting Chelsea's interview with the caption, "a what, another spin, Fu*k Donald Trump, I never liked him." Chelsea responded, asking the "Power" producer/star if this meant he was voting for Joe Biden.
Honey- does this tweet me we can count on a vote for you for @JoeBiden ?
I'm happy to discuss this with you privately. My phone number is still the same. Your's isn't. I've tried calling you.

— Chelsea Handler (@chelseahandler) October 25, 2020
The change of heart came after Chelsea offered to pay the rapper's tax bill if he decided to change his mind on who he's voting for in the 2020 presidential election.
Hey fucker! I will pay your taxes in exchange for you coming to your senses. Happily! Black lives matter. That's you, fucker! Remember? https://t.co/uQsu7DHrRQ

— Chelsea Handler (@chelseahandler) October 21, 2020
This offer stands until November 3rd, Curtis. https://t.co/MVjrLmUFXJ

— Chelsea Handler (@chelseahandler) October 23, 2020
Previously, Fif said he was voting for Trump because he wasn't here for taxes being increased for the wealthy. Former Vice President Joe Biden said that under his administration, he would raise taxes on those making $400,000 or more a year.
Also, the Get Rich Or Die Trying rapper revealed in 2017 that Trump's campaign offered to pay him $500,000 to appear at the former reality star's 2016 inauguration, but he decided not to because "all money's not good money." Hmph.
HOT 97 radio personality Ebro made an interesting analysis about why black men endorse Trump that we'd like to leave below:
Thoughts?
Photo: DFree/Shutterstock.com
​ ​
​ ​ ​