Martell Holt Tells Dr. Heavenly His Estranged Wife Had 2 Abortions & Was Dating A Divorce Lawyer, Explains Why He Cheated
​
Oct 31 | by _YBF
​ ​ ​ ​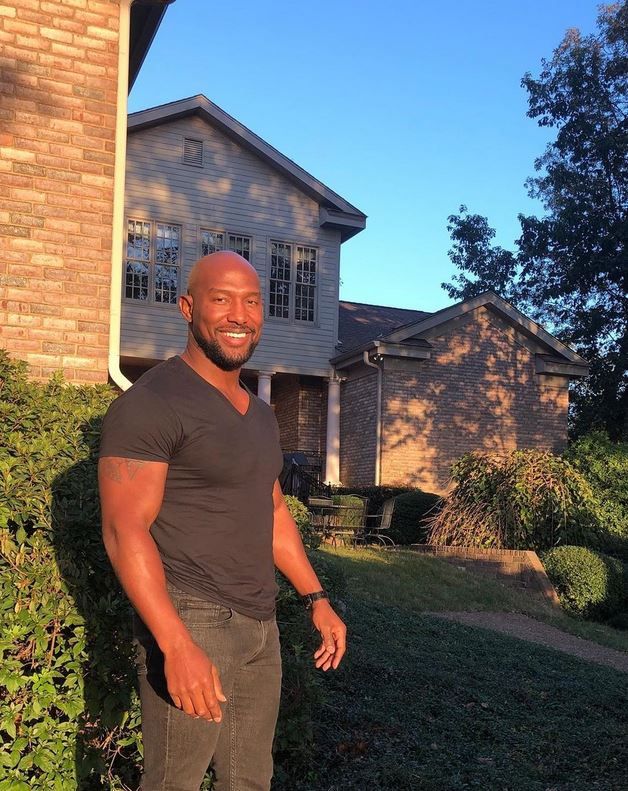 "Love & Marriage: Huntsville" star Martell Holt chopped it up with "Married To Medicine" star Dr. Heavenly Kimes to address the messy cheating allegations made by his estranged wife, Melody Holt. Find out what he said inside…
"Love & Marriage: Huntsville" star Martell Holt is speaking out after his estranged wife Melody Holt made accusations about him cheating and possibly getting another woman pregnant.
The reality star hopped on video conference to chop it up with "Married To Medicine" star Dr. Heavenly Kimes – who is a friend of Melody's - about his messy uncoupling with his estranged wife.
Melody – who filed for divorce from Martell after 12 years - hopped on IG Live to confirm her estranged husband is in fact expecting a baby with his alleged mistress, Arionne Curry. Yes, the mistress he infamously called "a peasant" last season. We've seen the baby registry, so it does appear to be a baby on the way. She has yet to confirm it's Martell's.
"Some things are true. I have cheated," Martell Holt admitted.
However, he claims Melody cheated too. He claims she allegedly cheated on him before they signed on to star on the reality show and said if she's going to tell things, she should tell the whole truth.
"But I'll say to all women, take care of your man from the beginning. You know? If you know he has certain needs, take care of your man. Especially if your man is helping out at the house, taking care of the kids…I mean not just taking care of the kids, really the dominant parent. I've been the dominant parent when it came to my household. Always have been, I still am right now even going through this divorce, I still am."
Oh, WOW.
Martell admitted he has been dealing with Arionne Curry for five years. He would cut her off and then go back to her.
"I know this is very wrong, but I say, 'Melody, you see how you're talking to me? You see how you're doing? See, that's why I cheated on you right there,'" he said.
Martell never confirmed or denied if Arionne is pregnant or had his baby. He did confirm they aren't together…right now.
"Ya'll gotta go ask her that," he said referring to Arionne. "Ya'll gotta ask her that."
Martell said he cheated because she stopped having sex with him and stopped performing for him like she did previously. He revealed Melody went through two abortions and he wonders if someone else got her pregnant.
"You went throught this…I think twice. Why would you go through this if I'm your husband, if it's mine why would you get an abortion?," he questioned.
Martell claims he found inappropriate text messages between Melody and his frat brother, who is also her divorce attorney. He accused Melody of engaging in a romantic relationship with her divorce attorney. He said his frat brother was the one who sent him his divorce document, but he said his frat brother didn't know he knew about their alleged "situationship."
A MESS!
Does he want Melody back?
Peep the interview below and find out at the 28:05-minute mark:
Whew, chile!
Photo: Martell's IG
​ ​
​ ​ ​