Five States Legalize Marijuana For Recreational Or Medical Use + Oregon Decriminalizes The Possession Of Small Amounts Of Hard Drugs
​
Nov 04 | by _YBF
​ ​ ​ ​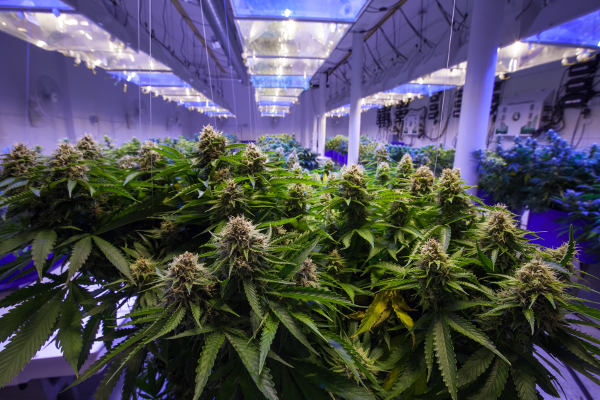 Marijuana users will be happy to know they can smoke their favorite plant in peace in five states. Find out which states inside….
As the nation awaits in anticipation to find out who will lead the United States in the White House the next four years, five states have voted YES for one thing: marijuana.
Five states voted YES to now legalize marijuana for both recreational and medical use. In New Jersey and Arizona, recreational marijuana use is now legal. In South Dakota, voters approved marijuana for medical use. But not so fast, NJ! There are still some things that need to pass to make it legal legal. NJ.com reports:
Before people can begin purchasing and using marijuana, state lawmakers must still pass a bill that will detail the rules and regulations surrounding the legal weed industry. Dispensaries must go through a rigorous licensing process, and new growers will have to come to add to the state's supply.

That could all take months, if not more than a year, before Tuesday's vote becomes a reality in the Garden State. In Massachusetts, the first dispensary opened two years after voters passed a 2016 referendum to legalize marijuana. In Maine, it took four years.

However, Sen. Nick Scutari, D-Union, has said he wants to move swiftly to pass legislation modeled off a former legal marijuana bill he sponsored, and plans to introduce the bill as soon as Thursday.
It's clear the war on drugs was always based in racism, but like NJ Gov. Phil Murphy says, we also can't ignore the economic benefits of legaluzing the plant and proucing potential millions of dollars in tax revenue for the state.
Mississippi voters voted for an initiative to establish a medical marijuana program for patients with debilitating conditions. Montana voters approved two initiatives to legalize, regulate and tax recreational marijuana for adults 21 and older.
South Dakota could legalize recreational marijuana as well, but the votes are still being counted. Eleven other states and the District of Colombia have already passed laws for legal recreational marijuana use before the 2020 presidential election.
Proving the nation is undergoing a shift, voters in Oregon became the first state to decriminalize the possession of small amounts of hard drugs, including heroin, cocaine and LSD.
CBS News reports:
The Oregon drug initiative will allow people arrested with small amounts of hard drugs to avoid going to trial, and possible jail time, by paying a $100 fine and attending an addiction recovery program. The treatment centers will be funded by revenues from legalized marijuana, which was approved in Oregon several years ago. "Today's victory is a landmark declaration that the time has come to stop criminalizing people for drug use," said Kassandra Frederique, executive director of the Drug Policy Alliance, which backed the measure.

The proposal was endorsed by the Oregon Democratic Party, as well as some nurses and physician associations. The Oregon Republican Party had denounced the drug decriminalization measure as radical, and some prosecutors called it reckless.
To clarify, this does not mean hard rugs are now suddenly legal. It means "punishment" for possession, if you will, will no longer be jail time up for certain amounts of possession. The new laws will allow more funding to go into rehabilitation and education instead of criminalization of drugs. And THAT'S the type of change we like to see.
At least it seems the U.S. is going in the right direction in one area. Let's hope the presidential election follows suit!
Photo: Canna Obscura/Shutterstock.com
​ ​
​ ​ ​