FOOLYWANG: Mississippi Councilwoman Charged With Domestic Violence After Shooting At Her Ex-Lover In A Walmart Parking Lot [WATCH]
​
Dec 03 | by _YBF
​ ​ ​ ​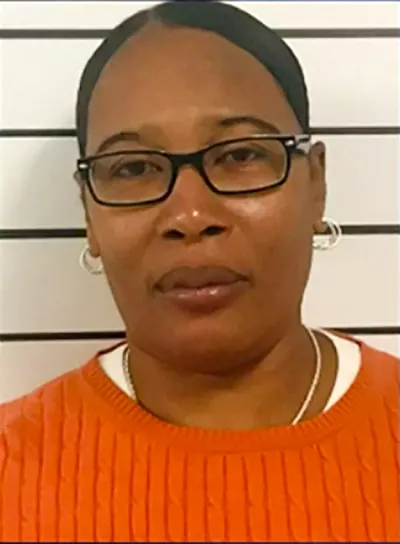 A Mississippi councilwoman has been charged with domestic violence after she fired off a shot in a Walmart parking lot during a domestic violence situation with her ex-lover. And the incident was caught on camera! Watch it inside…
What in the world is going on in Mississippi? Folks can't even shop in Walmart without running into some mess!
A Mississippi councilwoman has been arrested and charged with domestic violence after she was accused of firing a gun and assaulting a woman in a Walmart parking lot. And video of the incident went viral.
Drama went down between Summit councilwoman Pauline Monley, her ex-girlfriend and her ex-girlfriend's new fiancée, in a Walmart parking lot, which resulted in Pauline firing off her weapon.
According to Lillian Martin – the woman who is seen running in the video and the ex-girlfriend's fiancée – a brawl broke out when Pauline allegedly tried to fight her ex-girlfriend.
"That's when she reached in her pocket and pulled out a gun and all I heard was someone say, 'She's got a gun!' and I started running," Lillian Martin (Pauline's ex-girlfriend's fiancée) said. "And as I started running I heard one shot and after that she turned around and pointed a gun at my fiancée and started beating her up from behind."
In the video captured by a bystander, you see the aftermath of the reported fight where Pauline pulls her gun out and lets off one round at one person before running up on another woman and assaulting her. Pauline can be heard saying "You're going to jail" before she lets off a shot toward the front of the store.
Peep the foolywang material below:
CRAZY!
Pauline turned herself in and was arrested by the McComb police. She was reportedly charged with domestic violence, simple assault and discharging a firearm, according to police.
"I'm scared. I'm still scared. I'm scared right now, and, I mean, I've been in the military 20 something years and been in a war but I've never been this scared," Lillian said.
"Councilwoman Monley turned herself in today and she was arrested for domestic violence, simple assault, and discharging a firearm inside the city of McComb," said Police Chief Garland Ward. "At the end of the day, no matter what happened or what transpired prior to the incident, there was no need for you to fire a weapon at the parking lot of Walmart on one of the busiest days of the year," he continued.
The police chief said additional charges may be pending.
The councilwoman claims she's innocent and that she fired off her gun in self-defense. She told WJTV News she was defending herself.
"She hit me across my head. As she hit me, I stumbled. My glasses fell on the ground. I picked them up, and as she was still coming at me, I grabbed my gun. It was all in self-defense on my part," she said.
Summit Mayor Percy Robinson said Pauline has done a good job as a councilwoman and that it wouldn't be his decision if she stays on the council or not.
Whew, chile!
Photo: McCumb Police Department
​ ​
​ ​ ​