Jill Scott Perfectly Explains Why She Doesn't Consider Herself A Single Mother
​
Dec 03 | by _YBF
​ ​ ​ ​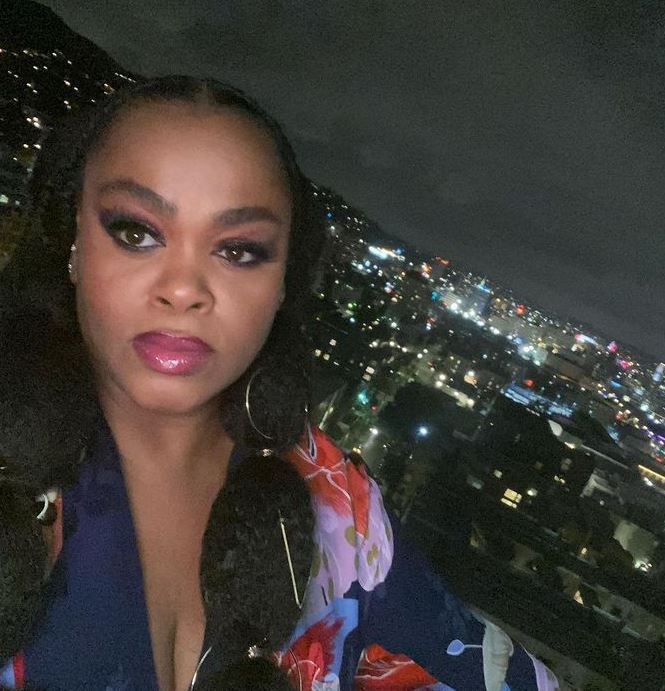 Jill Scott is a mother and she's single, but she doesn't consider herself a "single mother." Find out the perfect reason why inside...
Since being locked down in quarantine, Jill Scott has found ways to keep herself busy. She just recently launched her new project, a podcast called J.Ill in partnership with iHeart Media. Jilly From Philly and two of her home girls serve up no-holds-barred conversations on topics around relationships, culture, health, art and everything else that comes with surviving and thriving as a Black woman in today's world. Here for it!
The soulful songstress is also gearing up to play the queen of gospel Mahalia Jackson in a new biopic in collaboration with Queen Latifah and Jamie Foxx – two stars who have portrayed icons in critically acclaimed biopics.
Not only is she working, but she's also on mom duty with her 11-year-old son, Jett, whom she shares with drummer Lil John Roberts.
During an appearance on "The Tamron Hall Show," the award winning singer opened up about motherhood and living life as a "single mother." However, Jill doesn't prefer to be referred to as a single mother. The reason?
"I never really considered myself a single parent because I was blessed to have a village of family and friends who love us and assist in every way to help him become a really kind person and a genuine person," she shared.
"Uncle Scott and Uncle Lance are my brothers from another mother. They teach him how to fight. They remind him of what manners are supposed to be. They remind him to take out the trash and celebrate him for doing these things. What I don't want is to end up with somebody 40 years old living in my basement, you understand?"
Ha! You better say that Jill!
The poet shared why she decided to relocate to Nashville, Tennessee with her son.
"Well, one, I wanted lower taxes. Two, I believed everyone here was friendly. I got good vibes from Nashville and I love the manners," she explained.

"I like the vibe so much. I started looking at real estate and initially, I bought 13 acres, because in my head coming from Philadelphia, grass equates wealth, but I didn't realize how much work there was in 13 acres. So, I cut down to seven and I moved to another place."
Nice!
The "Golden" singer also dished on her epic VERZUZ battle against Erykah Badu, why she decided to launch her podcast, and more. Peep her interview below:
Love her!
Photo: Jill's IG
​ ​
​ ​ ​