Chile, Jada Pinkett Smith's Mother Did NOT Want Lori Loughlin's Daughter On 'Red Table Talk' & She Didn't Hide It!
​
Dec 09 | by _YBF
​ ​ ​ ​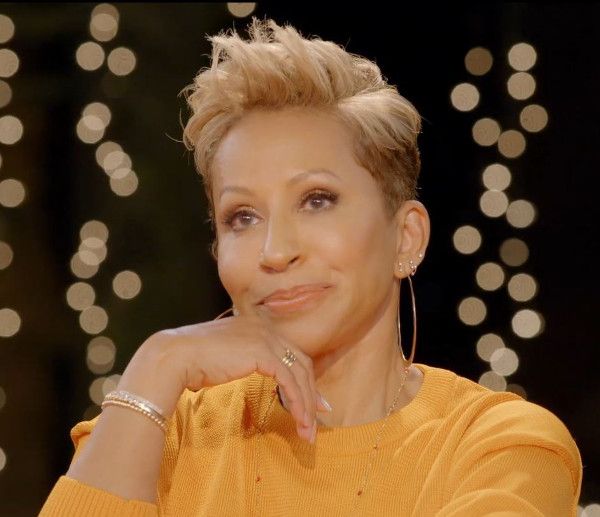 Jada Pinkett Smith's mother/co-host Adrienne Banfield-Norris was NOT here for the "Red Table Talk" discussion with actress Lori Loughlin's daughter, Olivia Jade. And Gammy didn't mince her words to let everyone know (including Olivia) she wasn't feeling it. More inside…
For the latest episode of "Red Table Talk," 21-year-old Olivia Jade Giannulli – daughter of "Full House" alum Lori Loughlin and designer Mossimo Giannulli – broke her silence following the uber scandalous college admissions scheme her parents were involved in.
The famous couple reportedly paid $500,000 to admitted college scammer William "Rick" Singer to get their daughters, Olivia Jade Giannulli and Isabella Rose Giannulli, accepted into the University of Southern California. The top university accepted the girls as rowing recruits, despite the fact that neither had rowed. Hmph.
The scandal sent shockwaves through the media as several celebs were also involved. These parents bribed people to put their children in spaces they didn't deserve to be in – snatching opportunities from those who should have earned spots in those spaces.
Now, Lori is serving a 2-month prison sentence for her role in the massive college admissions scandal after reporting to prison in October. Mossimo reported to prison last month to begin serving his 5-month sentence for his involvement.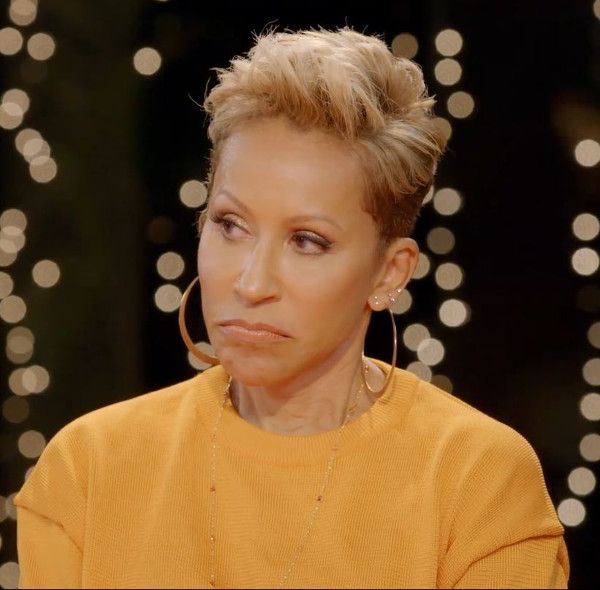 Now that you have the backstory, you can understand why Jada Pinkett Smith's mom, Adrienne Banfield-Norris, wasn't here for Olivia Jade coming on the show to talk while privilege.
Before Olivia came out, the 67-year-old "RTT" co-host shared how she "fought tooth and nail" to not have Olivia Jade on the show because she had concerns about her real intent of appearing on the show.
"I just found it really ironic that she chose three black women to reach out to for her redemption story," Adrienne said to her daughter Jada & her granddaughter/co-host Willow Smith.
"I feel like here we are, white women coming to black women for support when we don't get the same from them. It's just bothersome to me on so many levels. Her being here is the epitome of privilege to me."
Although the Girls Trip actress understood where he mother is coming from, she did not agree.
"I understand where you're coming from, but let me just be clear: I never want to be the thing that was done to me by white women. I never want to be that," Jada said.
The Set It Off actress explained she didn't want to continue the same cycle of women mistreating other women.
"It's not our responsibility to raise her consciousness," Adrienne responded.
Do you agree?
Peep the clip below:
i found the debate over whether #RedTableTalk should give Olivia Jade a platform infinitely more interesting than anything Olivia had to say. pic.twitter.com/OWO9lzXb8M

— Jarett Wieselman (@JarettSays) December 8, 2020
Both Jada and Gammy bring up good points surrounding white privilege and making strides to break the cycle.
"Do you understand why different people in the community would be upset?," Gammy asked Olivia. "Do you have any understanding of why I would be upset at your being here and what you all did and the harm that it caused?"
You can tell Gammy wanted to say more, but she got her point across and didn't ease up on Olivia during the discussion.
"I think for me, it's like there is so much violent dehumanization that the Black community has to go through on a daily basis. There is so much devastation, particularly this year, 2020, with the pandemic and everything brought to the table about how there is so much inequality and inequity, that when you come to the table with something like this, it's like, 'Child, please.'"

"I'm exhausted. I'm exhausted with everything we have to deal with as a community and I just don't have the energy to put into the fact that you lost your endorsements or you're not in school right now," she continued. "Because at the end of the day, you're going to be OK. Because your parents are going to go in and they're going to do their 60 days and they're going to pay their fine, and you guys are going to go on and be OK and you will live your life. And there's so many of us that it's not going to be that situation. It just makes it very difficult right now for me to care in this atmosphere that we're in right now."
You can watch the full episode below:
Hmph.
Thoughts?
Photos: RTT Screenshot
​ ​
​ ​ ​