Trump Will Allow The Most Executions Of Any President In Over A Century! Almost All Planned Executions Are Black Men
​
Dec 11 | by _YBF
​ ​ ​ ​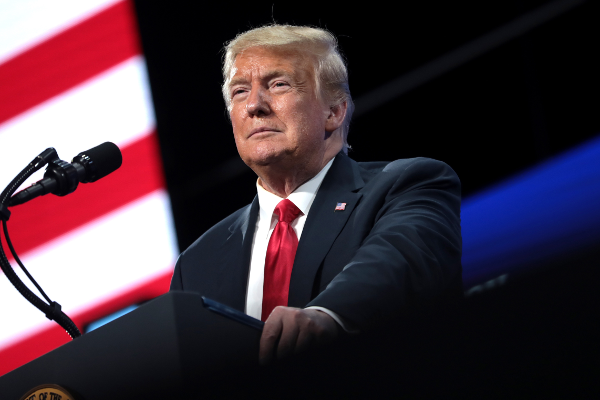 Trump is looking to execute as many death row inmates as he can before his presidency is up, which would put him down in the history books. Most of the people being executed are black men. More inside…
Trump is rushing to kill federal prisoners before President-elect Joe Biden takes over.
The Trump administration implemented its ninth federal execution of the year, which was the first of a series of executions to happen before Trump leaves office. Four more executions are planned before the end of Trump's presidency, which all involve black men except one woman – Lisa Montgomery. She's set to be executed next month and would be the first woman in nearly 70 years to be executed by the federal government.
The 10th execution is scheduled for today and the executions will be carried out until January 15, 2021, well into the president's lame duck period. 56-year-old Alfred Bourgeois is scheduled to be today (Dec. 11th) for torturing and killing his 2-year-old daughter.
If all the sentences are carried out, the total federal executions will reach 13 since July 2020. This will be the most executions for any president in over 100 years. He'll become the most prolific execution president in modern history.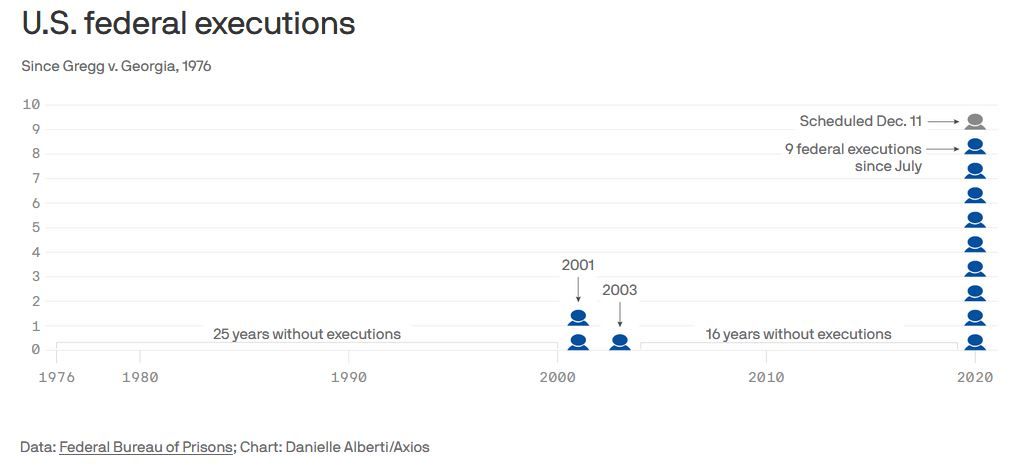 According the death penalty experts, "the way the Trump administration is moving ahead with executions during a lame-duck period has no parallel and that in the past, the outgoing administration would defer such cases to the incoming one."
Last night, a black man named Brandon Bernard – who was 18 when he participated in the 1999 double murder – was killed by lethal injection at 9:27pm local time on Thursday at the federal prison in Terre Haute, Indiana, despite numerous pleas from anti-death penalty activists and Kim Kardashian West.
On Wednesday, Bernard's attorneys reportedly asked the federal appeals court to halt Brandon's execution while they pursued claims that the prosecution at his trial unconstitutionally withheld evidence. The SCOTUS denied an application for an emergency delay, clearing the way for the execution to proceed.
Justice when?#BrandonBernard Innocent people get killed and violated by virtue of their skin color and their race, we re in the 21st century and we re still witnessing these manifestations of racism?If u are really fair, why are white criminals hanging outside? Whatta shame pic.twitter.com/MlSLIygC45

— Jiyem (@Parkjiyem) December 11, 2020
In the moments leading up to his death, the 40-year-old inmate spoke directly to the family of the couple he killed. He said he was "sorry."
"That's the only words that I can say that completely capture how I feel now and how I felt that day," he said moments before he was killed. While he was involved with the murders, he was not the gunman.
Here's what went down over two decades ago that put Brandon in jail, according to NBC:
Bernard was sentenced to death for his role in a robbery plot carried out by a group of friends ages 15 to 19 on a remote stretch of the Fort Hood military reservation near Killeen, Texas. The victims, Todd and Stacie Bagley, married youth pastors who were white, were kidnapped and shot in their heads before the car they were in was set on fire, according to court documents.

Bernard's attorneys argued that he was a follower in the plot and had not known the couple were going to be murdered. Another adult defendant tried with Bernard, Christopher Vialva, who was accused of being the ringleader, was executed in September. Three other people involved were not adults when the crime occurred and were ineligible for the death penalty, instead receiving prison sentences.

The victims' family have said that despite reports of how the co-defendants may have turned their lives around in prison, they still support their executions.
The families and friends of the victims released these statements, provided by the Bureau of Prisons, following the execution of #BrandonBernard. pic.twitter.com/Z1eyTFyv5a

— Mike Balsamo (@MikeBalsamo1) December 11, 2020
The gunman, Christopher Vialva, was put to death in September 2020. There we three other people involved, who were not adults when the crime was committed, so they were ineligible for the death penalty, instead receiving prison sentences.
Kim Kardashian West – who was able to talk to Trump to pardon a grandmother Alice Marie Johnson in 2018 – hopped on Twitter last night to share what Brandon told her before he was killed. She had been working to reverse his execution, but was not successful
Read her posts below: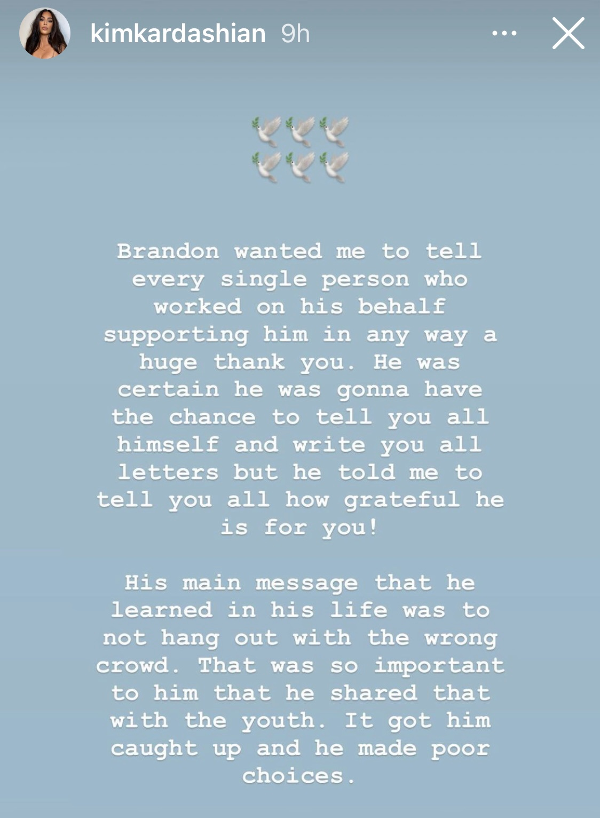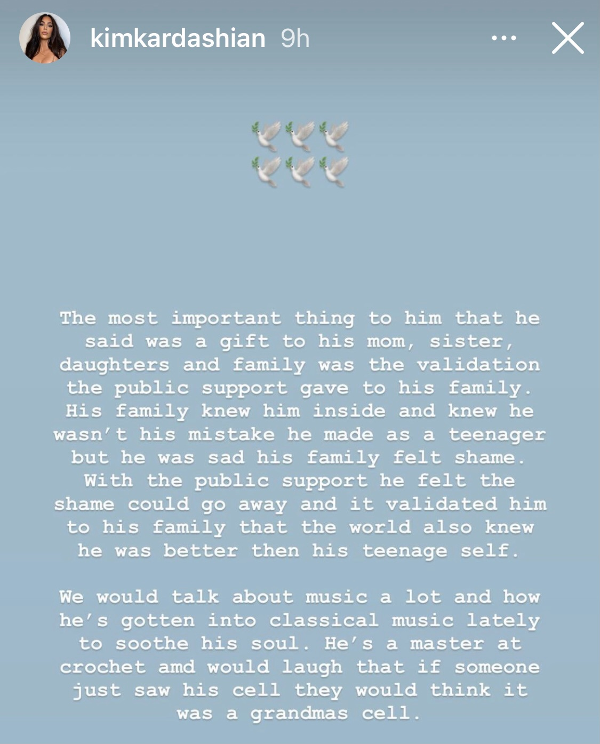 Days before his execution, his family shared what mind frame Brandon was in and what their last visit was like:
On social media….
Dylan Roof murdered 9 Black people at a Charleston church. He was taken to Burger King after his arrest.

He's alive.

Brandon Bernard was 18, didn't know those he was with we're going to kill a couple, didn't pull the trigger, was convicted as 'an accomplice.'

He was executed. pic.twitter.com/Ch09pbi6n2

— Bishop Talbert Swan (@TalbertSwan) December 11, 2020
Twitter users have been comparing how murderer Dylann Roof – a white 18-year-old who killed 9 black people inside a Charleston church in 2018 – and Brandon's case. South Carolina reinstatement of the Death Penalty in 1976, however, Dylan is still alive. Brandon committed his crime in Texas, where the death penalty is legal, and he's now dead.
Dylan Roof was taken to
Burger King by police after he massacred 9 people while they were praying in Church.

Dylan Roof a White Supremacist
is still alive.

Brandon Bernard who wasn't the shooter in his crime is dead.

The justice system varies depending on one's color. pic.twitter.com/JDjUQqXoZ5

— Kirk Acevedo (@kirkacevedo) December 11, 2020
President-elect Biden opposes the death penalty and has previously said he wants to end its use.
How do you feel about Trump speeding up the execution process to become the president with the most executions in modern history? Sound off!
Photo: Nuno21/Shutterstock.com
​ ​
​ ​ ​