Tyler Perry Gifts $100K To The Legal Defense Fund Of Breonna Taylor's Boyfriend To Fight Lawsuit Brought By Officer Mattingly
​
Dec 16 | by _YBF
​ ​ ​ ​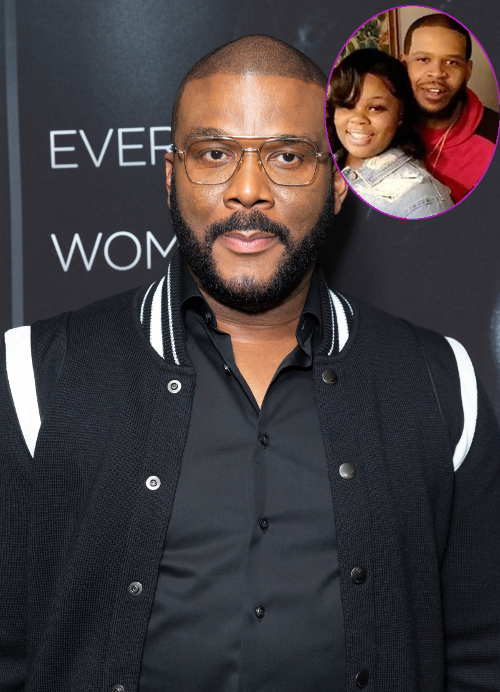 Tyler Perry played "Secret Santa" to help the legal defense of Breonna Taylor's boyfriend, Kenneth Walker. More inside…
Leave it to Tyler Perry to come through on some Secret Santa ish to help out.
The Hollywood mogul donated $100,000 to the legal defense fund of Kenneth Walker – boyfriend of Breonna Taylor – the 26-year-oled EMT worker fatally shot inside of her apartment during a "botched raid" with a no-knock warrant earlier this year. TP made four separate donations to a GoFundMe account that was created (Nov. 10th) to help Kenneth pay for his legal expenses in his defense against Officer Jonathan Mattingly.
The goal was $100,000, and thanks to Perry, it was reached!
"It's outrageous for one of the men partially responsible for all that, to sue the man who endured it," said the GoFundMe page. "The raid that killed Breonna Taylor was poorly conceived, nightmarishly executed, and hastily covered-up. The subsequent grand jury proceedings were farcical and staged. Daniel Cameron's statements were disingenuous, at best. Jon Mattingly's lawsuit is the nearly-unbelievable next step in this ongoing mockery of justice."
As you know, one of the Louisville Metro police officers were wounded during the raid that went down on March 13th. 26-year-old Kenneth Walker – who is a lawful & licensed gun owner – fired a warning shot when he and his girlfriend heard people breaking through their front door. It was the police, however, they never addressed themselves as such.
Officer Jonathan Mattingly was shot in the thigh during the raid. The ballistics report found that it is "inconclusive" as to who fired the shot that wounded Mattingly that night, however, that hasn't stopped the officer from filing a lawsuit.
Officer Mattingly filed a civil suit against Kenneth Walker for emotional distress, assault and battery as a result of Kenneth's actions on the night the 26-year-old EMT was gunned down inside of her home. He claims he has experienced "severe trauma, mental anguish, and emotional distress" after the incident.
The AUDACITY.
Also, Kenneth was originally charged with attempted murder of a police officer the night of the raid. However, Commonwealth Attorney Tom Wine asked a judge to dismiss the case against Kenneth and a judge dismissed the indictment without prejudice. However, if new evidence is found, Kenneth could be brought back up on these charges.
In September, Kenneth filed a $10.5 million lawsuit against the police department (and more) after he said he was maliciously prosecuted following the events on March 13th.
Photo: lev radin/Shutterstock/Breonna's Family
​ ​
​ ​ ​