G Herbo Makes A 'Statement' In New Video After Federal Fraud Indictment
​
Dec 18 | by _YBF
​ ​ ​ ​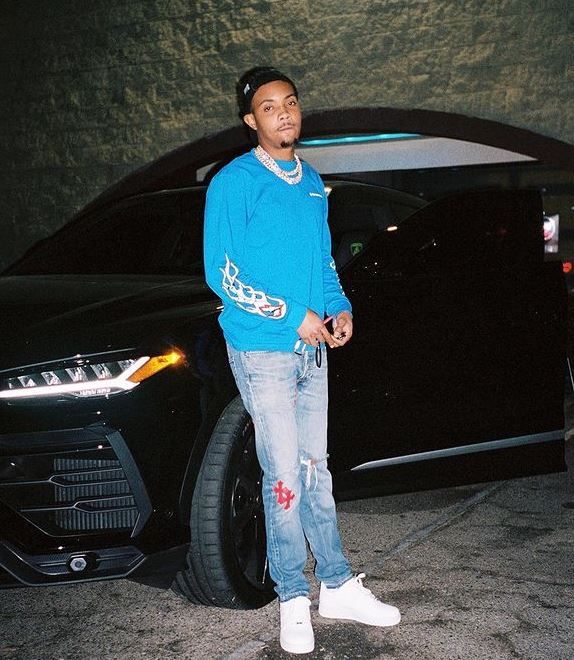 G Herbo is making a "Statement" in a new music video after he was brought up on federal charges for allegedly being involved in an elaborate fraud scheme. Hear what he has to say inside…
G Herbo is addressing his federal fraud case drama….in a new song of course.
After being hit charged with wire fraud and aggravated identity theft, G Herbo (real name Herbert Wright III) hops on the Diplomats' "I Really Mean It Track" to discuss the allegations made against him and his management team. The feds claims Herbo, his manager and his homies orchestrated a multi-year million dollar scheme where they used stolen identities to make expensive purchases like private jet rides, private villas in Jamaica and designer puppies.
In the song, he wants everyone to know he's never been a fraud, despite a federal indictment describing exactly how he has been - allegedly.
"Let's talk about them jets, yeah, let's talk about Jamaica (Come on)/Can ask about me, I ain't never been a fraud, I went hard from the start (The start)/In my city I'm a god, motherf*cker/If you know you know/Never been no phony though," he rapped.
Herbo doesn't seem to worried about the case since he claims he's innocent.
"Bond money, know I'm straight/I spent a 130K out the gate (Yeah)/They like, 'Swervo stay safe,' I'm like, 'Man, y'all late' (Y'all late)/Y'all like, 'Free me,' I'm like, 'I've been in the crib all day.'"
Take a listen to the full song and check out the music video below:
We will say, he's now rapping on beat. So that's a plus.
The PTSD rapper and four of his associates are being accused of using fake IDs, driver's licenses and email account to scam and scheme people and businesses out of money. Herbo and his associates Antonio "T-Glo" Strong (Herbo's manager), Joseph "Joe Rodeo" Williams, Steven Hayes, and Demario Sorrells are named in the 14-count indictment.
Herbo's ex-girlfriend/son's mother Ari Fletcher has been named as a witness in the case.
Last week, Herbo went before a judge where he was granted the opportunity to travel to and from Chicago and California to New Jersey." According to Herbo's attorney, he's engaged to Taina Williams and she's currently four months pregnant with their child.
You can get more details about his case HERE.
We're sure Herbo will be hopping on everyone's songs soon, so he can stack his paper until trial.
Photo: G Herbo's IG
​ ​
​ ​ ​