Ja Rule Says He'd Rather Box 50 Cent Instead Of Doing A Verzuz Battle – 'Everyone Don't Want The Smoke!'
​
Dec 23 | by _YBF
​ ​ ​ ​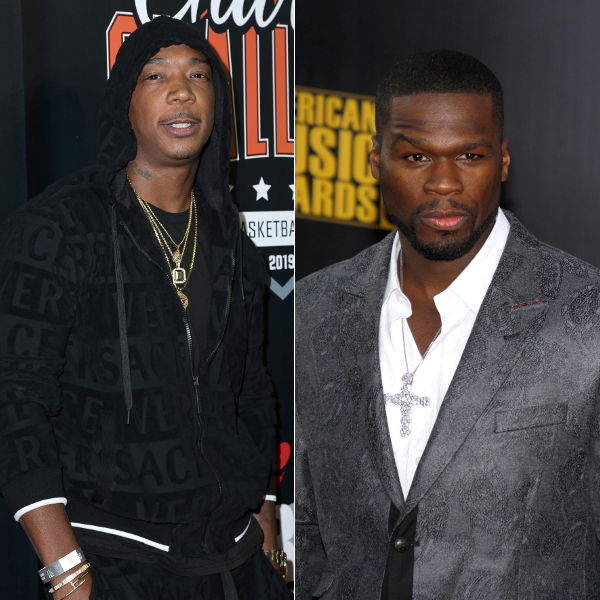 Rumblings of a Ja Rule and 50 Cent VERZUZ Battle has been bubbling up for a while now. However, Ja says he'd rather get in the ring with Fif than do a battle. Find out why inside…
Once VERZUZ started blowing up, fans have actively shared on social media who they would like to see battle it out.
Over the last two decades, Ja Rule and 50 Cent have been verbally beefin' on wax and it spilled over to social media when it became popular. With the popularity of VERZUZ, fans have voiced they want to see Ja and Fif to go head-to-head, which would likely give Gucci Mane vs. Jeezy vibes.
However, Ja Rule isn't feeling it.
During an interview with HipHopDX, Ja Rule said 50 Cent can't compete with him.
"Listen, man," he said after confirming a VERZUZ battle with FIf wouldn't happen. "Everybody don't want the smoke. Everybody don't want this smoke. I got heat. Let me tell you something, when I do my shows, I can rock. I'm telling you, it's like an hour of straight hit records. No filler. All crab meat, n*gga. This ain't the joints with the — you know what I'm saying? All meat in that muthaf*cking crab cake, n*gga. It's all meat, n*gga."
While VERZUZ has been dubbed a battle, it has been nothing but love between the artists during the battles. Ja said he'd rather do a VERZUZ where the artists are showing each other love. He said he's rather link up with Fif in a boxing ring.
"Listen, man, I love Verzuz, I love what it is, I love to see artists getting in there and doing the shit, but if I did one, if I did do a Verzuz, I would want my Verzuz to be fun," he shared.

"That's what Verzuz is supposed to be about — the celebration of music and the art, and the artistry. So, I would want my Verzuz to be fun, and filled with love in the room and shit, and that sort of thing. I'm too old to be in Verzuz beef, and to be in with my team of niggas, all my team of niggas, we're like, 'Come on, man'. I'm 44, dog. Just get a boxing ring and we get in there, and we do that. All this other funny nutty shit, we ain't doing that, man."
During the interview, Ja questioned the rules of how the VERZUZ battle goes down.
"What are you allowed to do, man," he inquires. "I be seeing a lot of funny dutty shit going on, on Verzuz. Like, 'Man, hold up. That ain't your song! How you playing that on Verzuz?' So, you can play any song as long as you're on it? Is that how this goes." Ja continues. "Y'all don't want me to break out the original verses! Let me tell you something, I would end Verzuz right there. Don't let me break out the fucking, the original tracks of fucking 'I'm Real' or 'Rainy Days' with just me singing on the whole shit!"
Oop!
Check it:
Photos: Kathy Hutchins/Tinseltown/Shutterstock.com
​ ​
​ ​ ​