Iggy Azalea Blasts Playboi Carti For Missing Their Son's 1st Christmas To Be With Another Woman & The Woman Responds!
​
Dec 26 | by _YBF
​ ​ ​ ​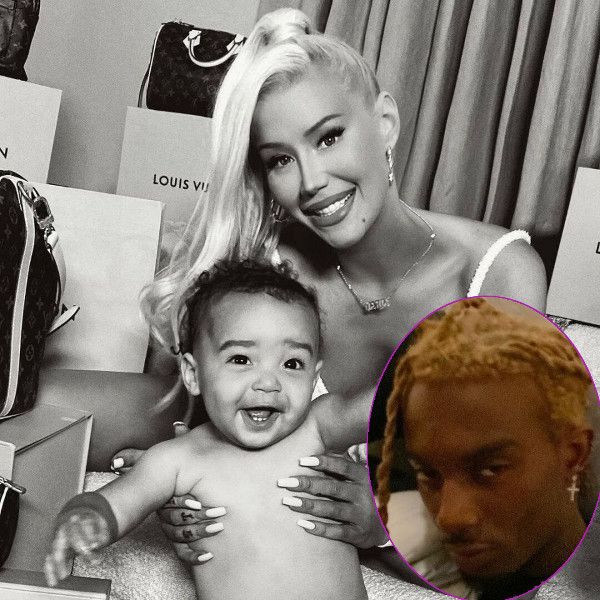 Iggy Azalea's Christmas 2020 was bittersweet. It was her son's first Christmas, however, his father, Playboi Carti, missed it. She felt a way about it, so she blasted him on social media. Receipts inside…
What should have been a joyous occasion for Iggy Azalea turned into her poppin' off on her son's father Playboi Carti during the most wonderful time of the year.
Right before Christmas officially rolled around, Iggy hopped on Twitter with a sub on Christmas Eve.

"I would never decide to do something of my own free will that meant missing a milestone moment with my son & if you do you're trash," she tweeted.
While the "Trouble" raptress didn't clarify who she was tweeting about, fans quickly caught on that she was firing subliminal shots at her ex, Playboi Carti.
The 30-year-old mom called her ex "trash" for basically canceling Christmas on her and their 9-month-old child. She claims Playboi ditched them at the last minute to be with a woman (who supposedly got between Playboi & Iggy). She also accused Playboi of putting his new album drop before his own child.
"Imagine not flying out your family on Christmas but you have the girl you cheated on my entire pregnancy at your album party and magically me and my son can't come for Christmas any more? TRASH," she tweeted.
Iggy then went on to say she's not "bitter," but simply stating facts.

The Australian rapper also tweeted about how the woman Playboi was cheating with hid in a closet from the house keeper and how she had to give birth to their son....ALONE. She said she's confused as the reason Playboi is acting like this because their son was planned and they both wanted him.

Ish started to get messy when Iggy showed receipts Playboi hasn't (and will not) sign the birth certificate for the son he "claims to love so much":

— SKINSZHARLEM (@skinnsz2) December 25, 2020
Iggy said Playboi hasn't allowed their son to take his last name and then shared a picture of the child's George birth certificate. Their son's name is listed as Onyx Kelly, using Iggy's legal last name. She was born as Amethyst Kelly. Playboi Carti's real name is Jordan Carter.
It's alleged an IG influencer by the name of Brandi Marion is the reason Iggy and Playboi Carti called it quits. She caught wind of Iggy's tweets and responded via IG Stories:
"I'm not a home wrecker," she wrote. "I would never knowingly be with someone that is in a relationship. EVER. And if you know me you know that is not apart of my character."
Brandi made it clear she wasn't the woman sleeping with Playboi Carti while he was still with Iggy:
She continued, "I FIRST MET Jordan in May and when I first met him, that same day he told me he had a son (already born) and that him and his baby mother were not together. Before meeting him I had no idea of anything about a child. So let's clear that up, wrong girl for that situation it was definitely someone else that he was with throughout your pregnancy."
Peep her full response below: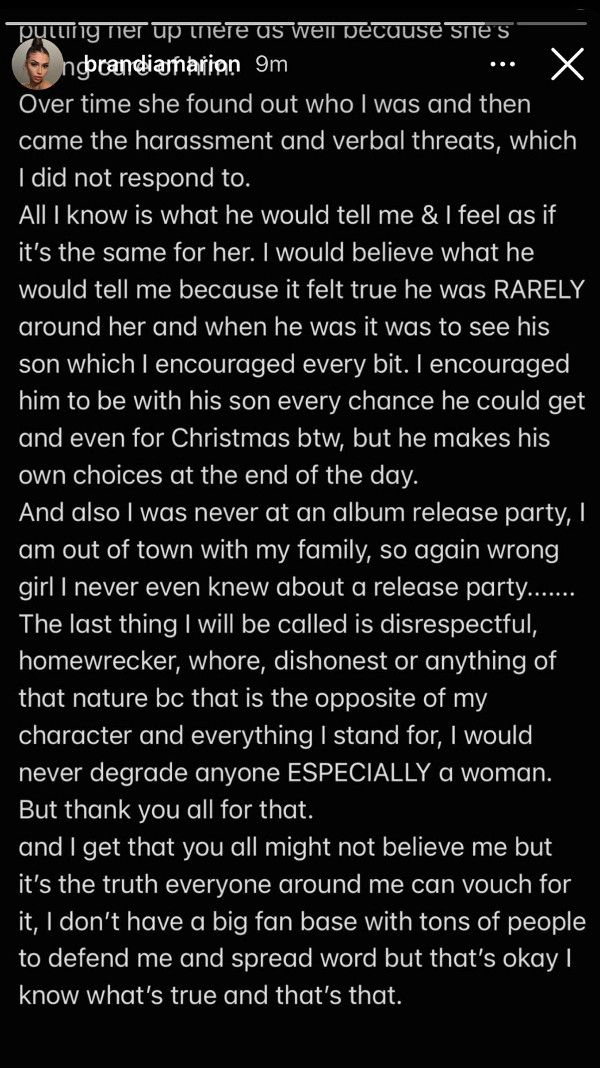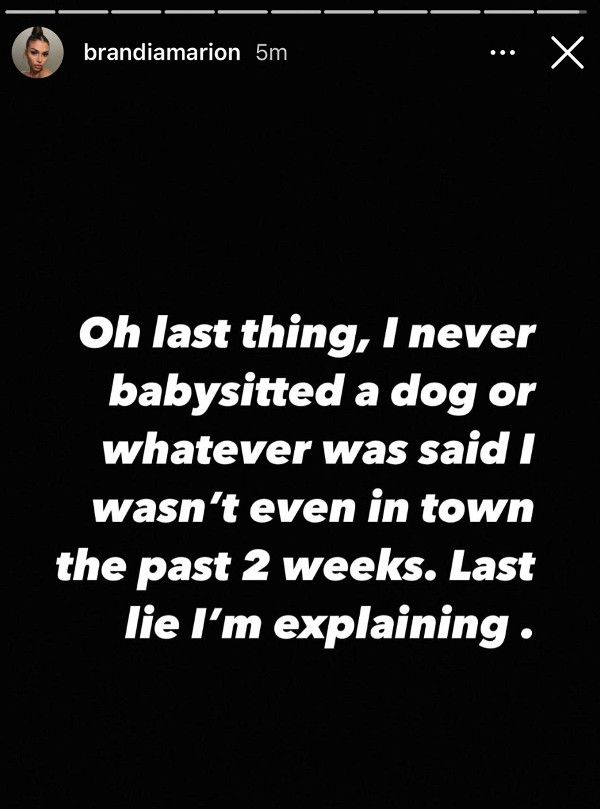 Whew, chile. Too much drama for Christmas. Then again, it's 2020.
Photos: Iggy's IG
​ ​
​ ​ ​