[UPDATE] Lamar Odom Claims His Ex-Sabrina Parr Is Holding His Social Media Accounts Hostage + She RESPONDS!
​
Dec 30 | by _YBF
​ ​ ​ ​
Lamar Odom is fighting to get access to his social media accounts. He's accusing his ex fiancée, Sabrina Parr, of hijacking his accounts! Peep the video inside…
UPDATE:
Right now, Lamar Odom and his ex Sabrina Parr are going back-and-forth over access to his social media accounts. Sabrina claims she no longer has access to his accounts, but he says otherwise. And if she doesn't release his accounts, he says he's going to expose her. Oop! Peep their exchange below: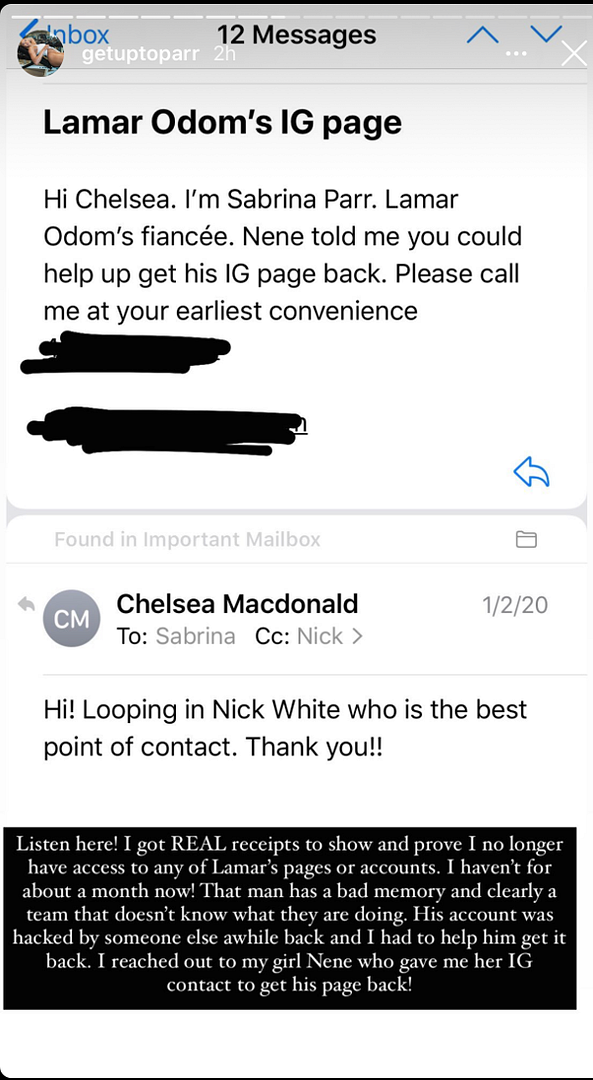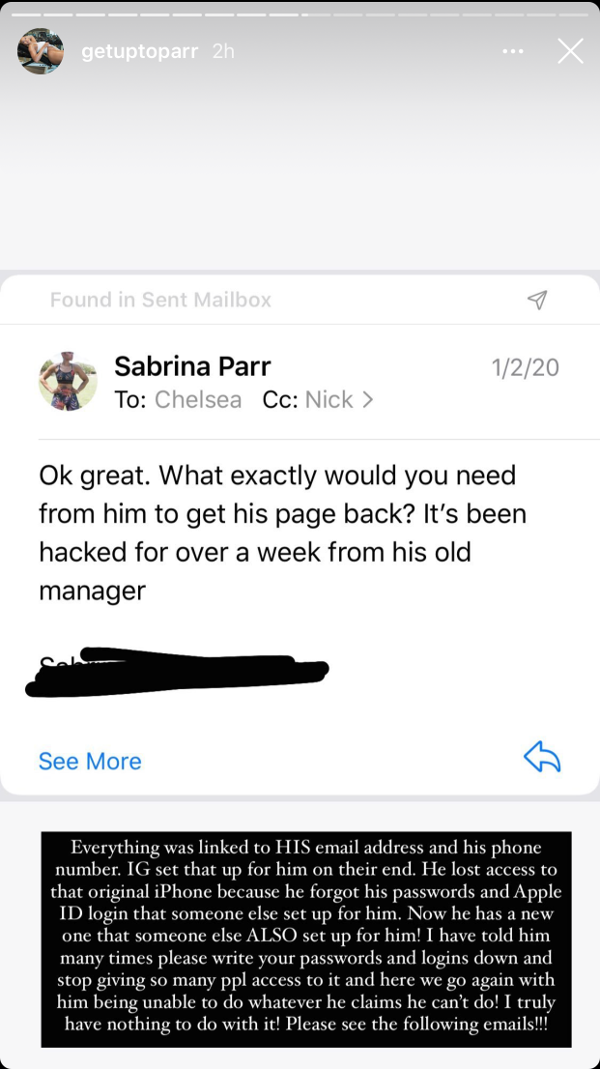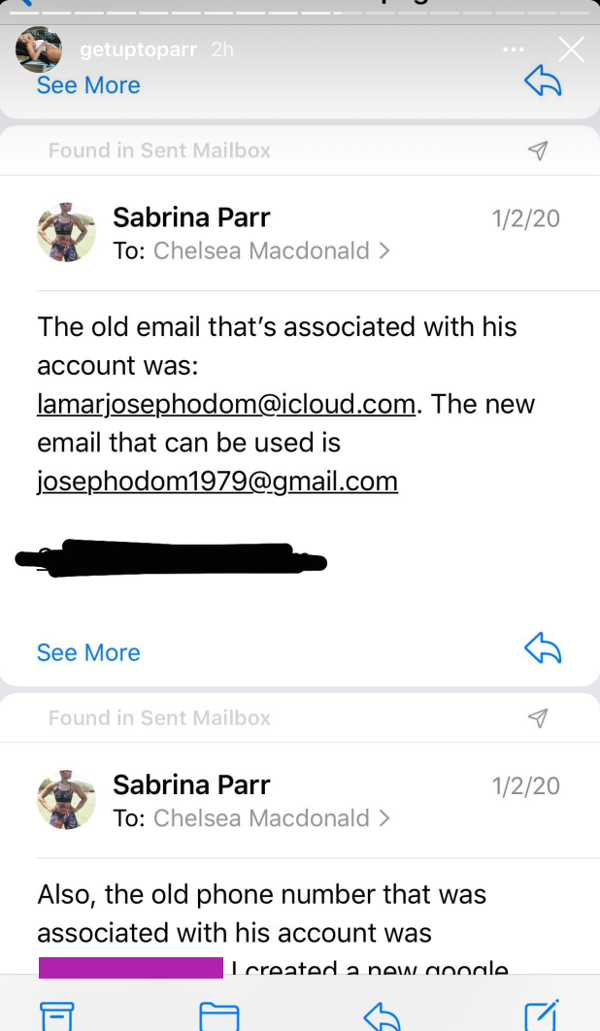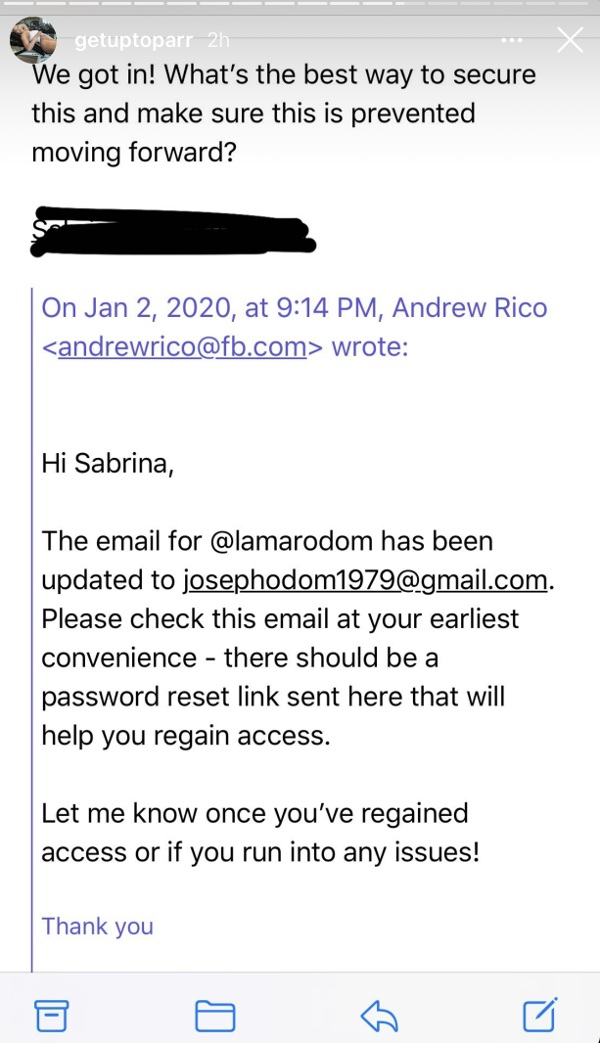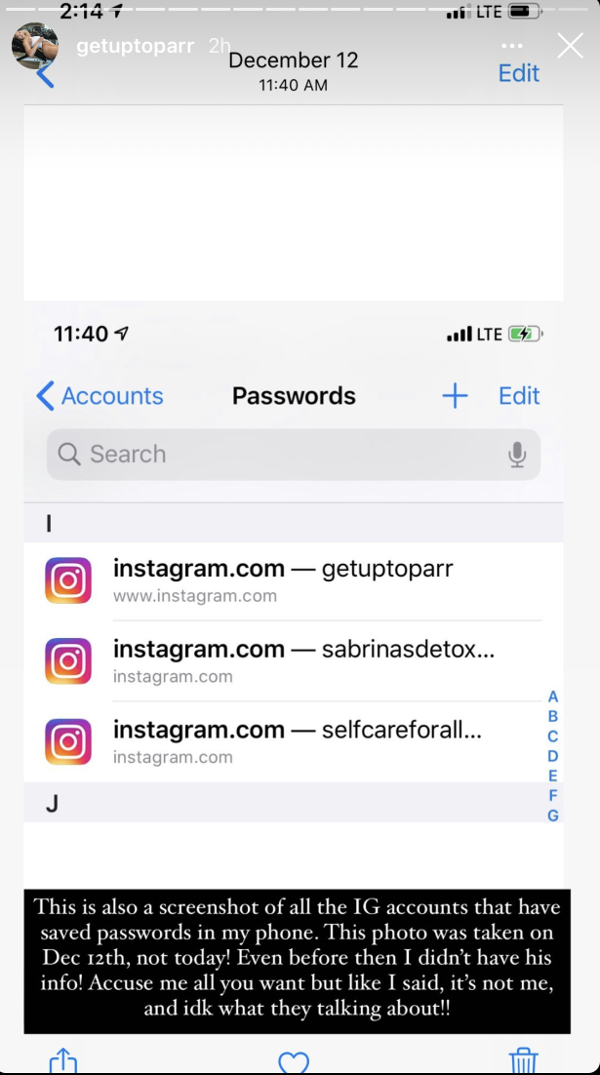 Yikes! It was all good during the Thanksgiving holiday:
Now, it's getting ugly....
---------------------------------------------------
Lord! Lamar Odom stays in some drama.
Lamar Odom and his fitness trainer Sabrina Parr were doing good up until this year. Last month, the on-again, off-again couple had reunited after calling off their engagement.
Soooo is the engagement back on, or....? #SabrinaParr #LamarOdom https://t.co/4EbYWfbQo4 pic.twitter.com/PxukgneTJ0

— YBF CHIC (@TheYBF) November 12, 2020
But, it didn't last long because they're back on bad terms…according to the former Los Angeles Lakers baller.
We're not sure what went down, but something happened between LO and Sabrina. And as a result, LO doesn't have access to his social media accounts. Supposedly. We say supposedly because the video of him asking fans to help him get access to his account is actually posted on his official Instagram account. If he didn't have access to his account, how did he upload the video?
"What's up good people. I've been working hard to build my brand and a new team," Lamar captioned a video on IG.

"Unfortunately my social media platforms are being held hostage by my ex and we are working hard to recover my passwords for IG and Twitter~ if any of y'all know someone who can get it reset for me hit my brand managers DM ASAP @savvygirlconsulting"

"In the meantime come holla at me I need y'all to SUBSCRIBE to my youtube, my twitch and follow me on snapchat Lucky7lefty - If you got an iphone im on club house so drop in, Im starting a room about Mental Health, Toxic and Abusive Relationships and Self Love."

"Thank y'all for loving me and supporting me I love y'all back. Now watch me work," he concluded.
Peep the clip above.
You would think if someone was holding his account hostage, they wouldn't allow a video that says they're being hacked to be published ot remain published.
Sabrina caught wind of his accusations and responded. She said his accusations are extremely "disappointing.":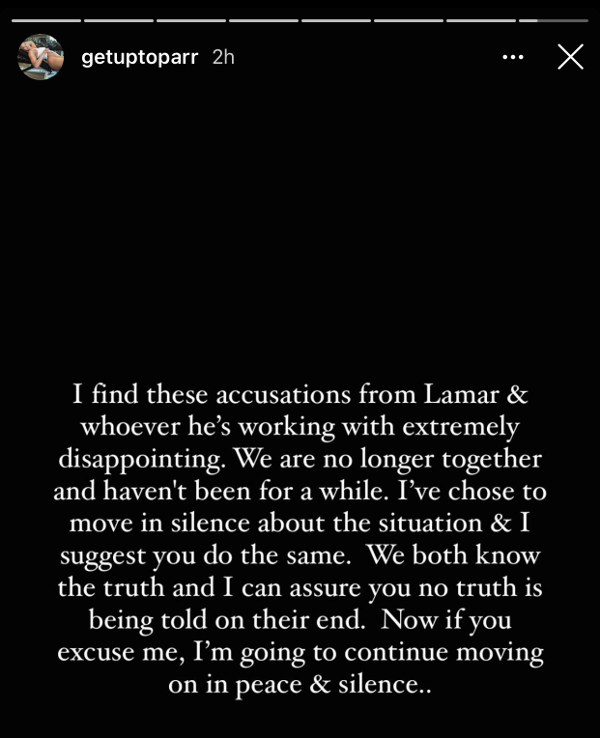 However, LO posted receipts: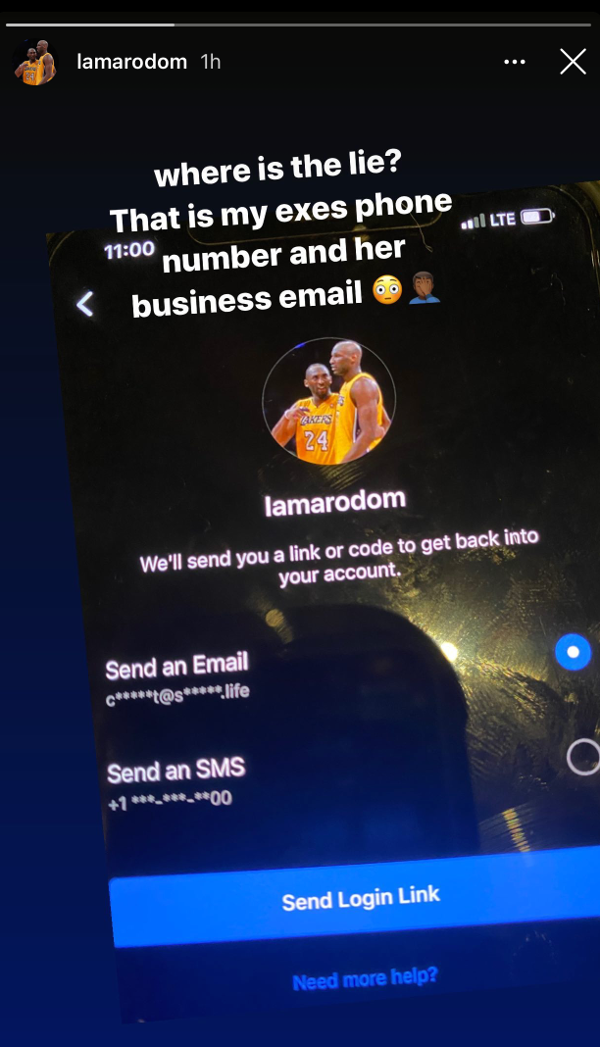 Oop.
Who knows. Maybe this is a storyline for the upcoming season of "Basketball Wives." LO's kids' mother Liza Morales has signed on to star on the new season.
Last month, Sabrina announced she and Lamar were calling off the engagement because the former NBA baller had some issues he needed to work out. She said she called off their engagement because LO slipped back to his old, dangerous ways.
Sabrina didn't specify exactly what issues he needs to work on, but it sounds like he could have possibly relapsed. It's no secret the former Lakers baller has a history of drug and alcohol abuse. As you know, he almost died from an overdose inside of a brothel in October 2015 when he was married to Khloe Kardashian.
Lamar popped the question to Sabrina last November and they were all smiles THIS past November after reconciling. Now, it doesn't look like they're going to make it down the aisle, but time will tell....
Photos: Sabrina's IG Stories
​ ​
​ ​ ​