RUMOR CONTROL: 'P-Valley' Star Tyler Lepley Says He Is Not Gay & Neither Is Tyler Perry
​
Dec 30 | by _YBF
​ ​ ​ ​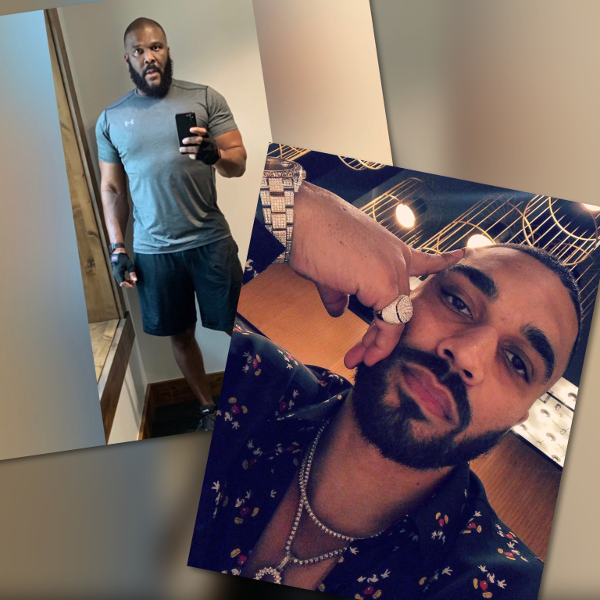 Tyler Lepley heard y'all whispering about him and Tyler Perry being gay. Well, he's not. And he said Tyler Perry isn't either. More inside…
Tyler Lepley made a splash on the acting scene starring in Tyler Perry's "The Have and the Have Nots." He's fine as hell and women were quick to fan out over him. However, it didn't take long for rumors about him playing for the other team to start circulating. Not only that, folks were saying he was getting it in with media mogul Tyler Perry.
Well, Tyler Lepley – who also stars on the hit STARZ series "P-Valley" – wants you to know, he's not gay.
The handsome actor joined a video conference for Angela Yee's "Lip Service" podcast where he cleared up rumors about his sexuality.
"I remember when I first started out, I was seeing that here and there," he said. "For whatever reason, people were associating it with my first show."
The 33-year-old actor said his connection to Tyler is what likely started the gay rumors. Despite what you heard, Tyler said he is not gay and neither is the successful actor/producer/writer/director/studio owner.
"I came out on a Tyler Perry show, and for whatever reason, he gets a rap like that," Lepley explained, "and I know Tyler [Perry] personally, and he's not gay. I was seen around him, and all of a sudden, 'he's rubbing off on me,' and people felt like I was gay or something like that."
Starring in P-Valley didn't help with dispelling the gay rumors. On the show, the character Lil Murda is on the downlow and Uncle Clifford dresses in drag. Naturally, he's snapping pics with his co-stars that end up online, which cranks up the gay rumors even more. By the way, J. Alphonse Nicholon plays Lil Murda on the series and he's not gay.
"I had done something while I was on the set of 'P-Valley.' Maybe I was with Clifford or I think I was taking a picture with Alphonse, who plays Little Murda, and people started off with the gay thing again," he said. "I think if you have a space that people can't figure out, they can create a judgment."
True.
Turns out, Tyler Lepley has a girlfriend AND he's a father!
During the interview, Tyler also shared details about when he was 14 and lost his virginity to a 17-year-old girl. Peep the clip below:
You can check out his full interview where he talks about growing up biracial, what he likes in a woman, how he feels about his music premiering on "P-Valley" (yes, he raps), and more. Check it out below:
Photos: Tyler's IG
​ ​
​ ​ ​