SAY WHAT? Tyrese Bails Out Thieves Who Stole His Range Rover Right Out Of His Driveway In Atlanta!
​
Dec 30 | by _YBF
​ ​ ​ ​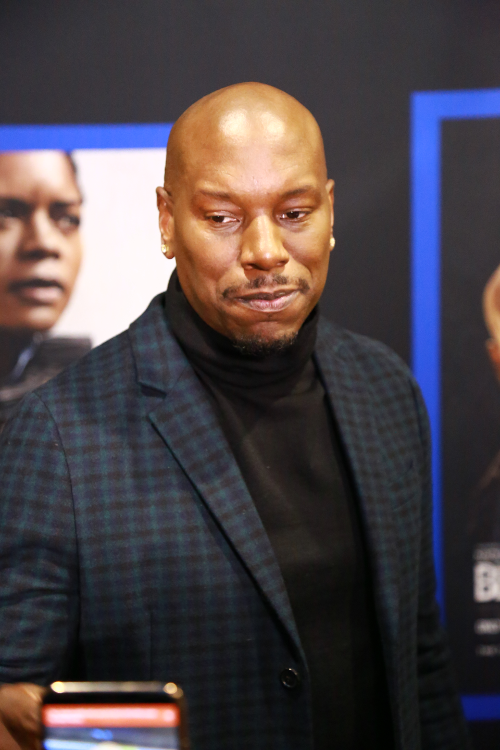 Tyrese is clearly still in the holiday spirit! He bailed out the thieves who stole his Range Rover out of his driveway in Atlanta. More inside…
Christmas has come and gone. But, singer Tyrese is still in the holiday spirit, despite announcing he and his estranged wife Samantha Gibson are divorcing.
We're fresh from celebrating Christmas, but that's not stopping folks from wildin'. Apparently, Tyrese left his key fob inside his 2016 Range Rover and thieves STOLE it out of his driveway from his Buckhead mansion in Atlanta. The singer/actor called police to report his vehicle had been stolen between 1:15am and 8:00am – when he made the call.
Fast and Furious: Actor Tyrese Gibson reportedly leaves his key fob inside his SUV and its stolen from his own driveway in #Buckhead.@CBS46 #Atlanta #Crime pic.twitter.com/3vfYauxcYD

— shon gables cbs46 (@shongables) December 30, 2020
Hours later, authorities were able to capture the culprits after viewing footage from Tyrese's security cameras. The thieves were able to steal the singer's car in just six minutes.
After Ty's vehicle was returned, he said he was trying to help the young people who stole his car get out of lockup.
"Got the range back in 3 hours… And tryna bail these youngsta's out…They just out here tryna get money … I ain't mad at all … All love stay safe out there 2020 has tried to wipe us all out …. God is the greatest… Forgive Them For They Know Not What They Do … Amen," he said in response to a IG blog reporting on the incident.
Very mature of him. Can't say we would do the same…
For laughs, Tyrese shared a video of himself right after copping his vehicle back reciting lines from Baby Boy when his character's car got stolen. Ha!
By the way, it's Tyrese's 42nd birthday today! Happy Birthday!
Photo: Shutterstock.com
​ ​
​ ​ ​