NYPD Is Looking For #SoHoKaren After She Tackled The Son Of A Jazz Musician, Falsely Accusing 14-Year-Old Of Stealing Her iPhone
​
Dec 31 | by _YBF
​ ​ ​ ​
The NYPD is looking to identify #SoHoKaren as new footage of the woman physically attacking the 14-year-old of Jazz musician Keyon Harrold Sr. has surfaced. All the details inside…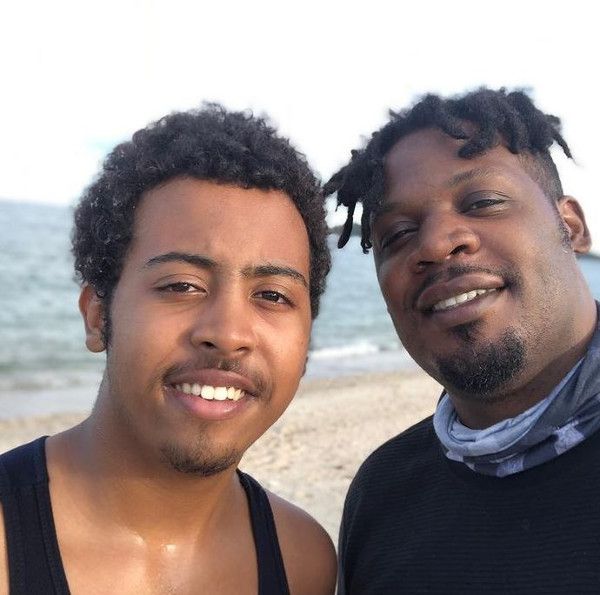 Jazz musician Keyon Harrold Sr. is likely living through one of his worst nightmares. His 14-year-old, Keyon Harrold Jr., was physically assaulted by a white woman who falsely accused him of stealing her iPhone. By the way, her iPhone was later returned to her by an Uber driver. Chile...
New video has surfaced showing the woman attacking the teen by tackling him to the floor. The clip appears to be from surveillance of the Arlo Hotel in SoHo. Sadly, the disturbing encounter happened just one day after Christmas.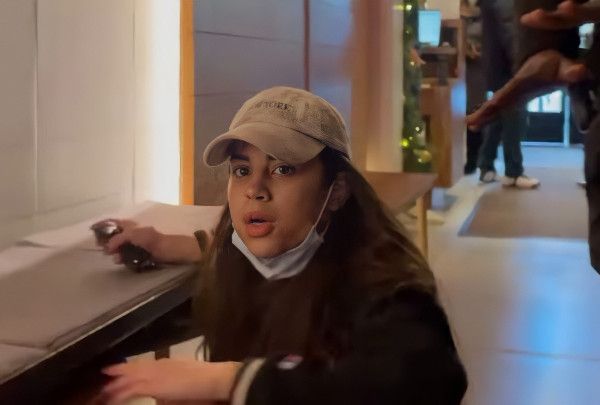 In the video, you can see a woman in a nude hat chase down 14-year-old Keyon Jr. in the lobby of the hotel after accusing him of stealing her iPhone. Check it:
Keyon Sr. reposted the video of his son being attacked by this white woman. The family has hired civil rights attorney Ben Crump to represent them as they fight to get charges brought up against the woman.
Before the new footage was released, Keyon Sr. shared a video of the aftermath of the woman attacking his son, which quickly went viral. Watch it below:
Again, the woman's phone was returned to her later by an Uber driver.
The woman has not been brought up on any charges yet as the NYPD is currently searching to identify the woman. She's facing potential charges which include assault, grand larceny or attempted robbery, according to the NYPD.
The Grammy Award winning trumpeter thanked his family and friends for their support during this difficult time:
Now, Keyon Sr. and his family are fighting for justice for Keyon Jr.
The jazz musician spoke during a rally on the steps of New York's City Hall accompanied by attorney Ben Crump and Rev. Al Sharpton.
"If I wasn't who I was ... this wouldn't even be an issue," he said before a meeting with the district attorney that was -- according to Crump -- arranged by Sharpton.
Harrold, who is from Ferguson, Missouri, said he had been racially profiled himself throughout his life. He noted that the hotel episode could have ended "wrongly" had he not been with his son at the moment.

"I want my son to grow up whole. That's all we want. ... I come from Ferguson and this has been my passport to the world," Harrold said, pointing to his trumpet. "And I can't even come downstairs in New York City ... and just go get brunch without being attacked and wrongfully accused of something."
We are calling on the @ManhattanDA & @ArloHotels to hold the woman who attacked @KeyonHarrold Jr. accountable. Especially considering she is falsely accusing the Harrold's of attacking her, despite video evidence that proves otherwise. We must put an end to this nonsense! pic.twitter.com/lOHLbQWhZl

— Ben Crump (@AttorneyCrump) December 30, 2020
The jazz musician then played his rendition of "America the Beautiful."
Keyon Harrold's rendition of America the Beautiful soared above City Hall today and called us all to common purpose.

To @TheRevAl and all who stood with the Harrold family today: thank you. The NYPD is working with the Manhattan DA to ensure justice will be done. pic.twitter.com/lAxQGMTGqg

— Mayor Bill de Blasio (@NYCMayor) December 30, 2020
Here's what the district attorney said about the incident.
A spokesman for Manhattan District Attorney Cy Vance said his office "is thoroughly investigating" the incident, and the New York Police Department told CNN that a complaint for harassment at the Arlo SoHo hotel has been filed.

After viewing surveillance video of the incident, investigators are considering charging the woman with assault and possibly grand larceny or attempted robbery, said Rodney Harrison, chief of detectives for the New York Police Department, on Tuesday "The investigation is still preliminary, a lot of work still needs to be done," he said. "The complainants are cooperating and I'm confident that the investigators from the first precinct will make an arrest on this case sooner than later."
Mayor Bill De Blasio said the woman is racist and that she should be brought up on charges.
This is racism. Plain and simple.

It would be horrific at any age, but it's especially offensive that it happened to a child.

To Keyon Harrold Jr. and his family: I am so sorry this happened to you. Her behavior was an affront to our city's values. https://t.co/xuWRyHTJmW

— Mayor Bill de Blasio (@NYCMayor) December 29, 2020
"This is racism. Plain and simple," Mayor De Blasio tweeted. "It would be horrific at any age, but it's especially offensive that it happened to a child. To Keyon Harrold Jr. and his family: I am so sorry this happened to you. Her behavior was an affront to our city's values"
We find it odd that the police are having trouble locating this woman, but CNN was able to conduct an interview over the phone with the woman. Allegedly.
The unidentified 22-year-old woman maintained her innocence during the 20-minute phone interview with CNN. She said she's concerned about the charges but confirmed the NYPD hadn't contacted her yet. She also said she was assaulted, but when CNN asked for receipts, she stopped responding.
In a 20-minute phone interview, she said the incident unfolded after she first demanded to see the hotel's surveillance video to try to pinpoint who may have taken her phone. She says she then asked someone else in the hotel lobby to "empty their pocket," before ultimately confronting Keyon Harrold Jr., who she maintained had her phone in his pocket.

"That's when everything got a little bit more serious," the woman said referring to the interaction.

Throughout the phone call, the woman's account of the incident was rambling at times. She provided additional information of events preceding and unrelated to the incident that CNN has been unable to confirm.

When asked whether she's concerned about possibly facing charges and overall how she is portrayed in the video, she said, "Of course I worry. That's not who I am. I actually ... try very hard to make sure that I am always doing the right thing." The woman told CNN that she is willing to cooperate with the ongoing investigation, but she hasn't received a call from the NYPD yet nor has she reached out herself. She also said she'd be willing to talk to the Harrolds.

After she agreed to provide evidence that could help confirm her claim that she was assaulted, she stopped responding to CNN's phone calls and text messages. CNN is not naming her at this time because she said she has concerns for her safety unrelated to this incident.

CNN also requested a police report from the NYPD, but it declined to provide one, saying it typically does not in such situations.
So, a media company can locate this woman, but trained detectives can't? Make it make sense.
You can support Keyon Harrold Jr. by signing his petition where his parents are calling on the Manhattan District Attorney to bring charges of assault and battery against this woman. Click HERE.
Photo: Keyon's IG
​ ​
​ ​ ​