White Privilege At Work: Female Rioter Accused Of Stealing Nancy Pelosi's Laptop (To Sell To Russia) Released On House Arrest
​
Jan 22 | by _YBF
​ ​ ​ ​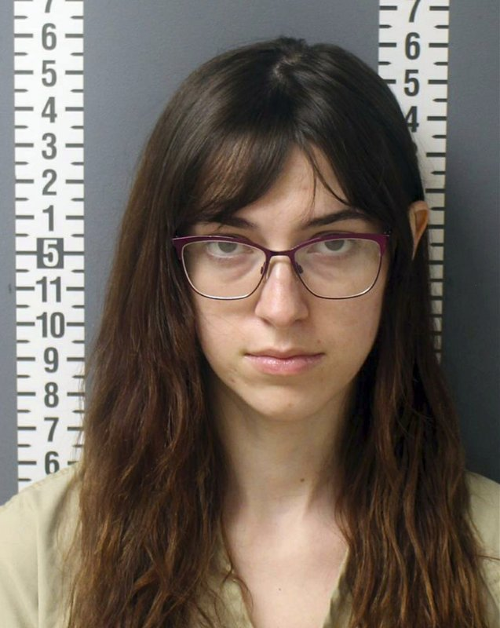 The white female rioter who stole House Speaker Nancy Pelosi's laptop with intentions to sell it to Russian intelligence has been released via house arrest. This is the epitome of white privilege. More inside….
If you watch certain channels or find yourself in certain parts of the Internet, one would believe there's no such thing as white privilege. People type how it's just a figment of certain people's imagination IN CAPS all day, everyday. Yet, it often rears its ugly head in headlines and stories that detail just how white privilege works.
Here's, yet, another example of white privilege in action.
The white female Capitol rioter who allegedly stole House Speaker Nancy Pelosi's laptop with intentions to sell it off to Russian intelligence has been released from jail and placed on house arrest.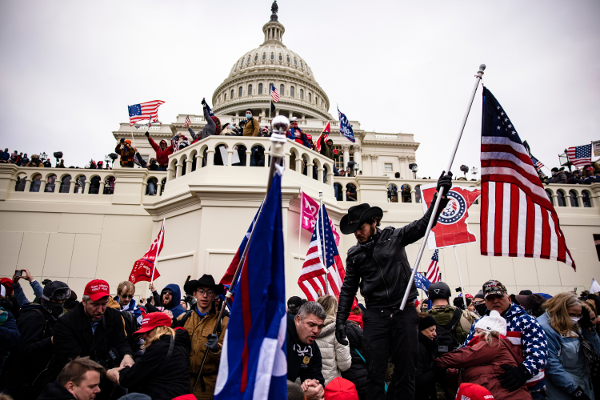 U.S. Magistrate Judge Martin Carlson ordered 22-year-old Riley June Williams, to be released to the custody of her mother in Harrisburg, Pennsylvania, with travel restrictions, pending further proceedings in her case. She will be fitted with a GPS monitoring device until trial and has been ordered to stay away from Washington, D.C.
"You are being released today because the Constitution has prevailed," the judge said before going into recess. "I share that thought with you, as you leave here today, that your freedom, conditioned as it is by the orders that I've entered, is a result of the prevailing of the Constitution. And I'll leave you with this final thought Ms. Williams: The Constitution prevails here today, and the Constitution will always prevail in this country."
The Feds charged Riley with entering a restricted building, violent entry and disorderly conduct on Capitol grounds.
It seems she has something to hide because she deleted her Facebook, Instagram, Twitter, Reddit, Telegram, and Parler accounts following the insurrection, according to Jonathan Lund, the FBI agent who wrote the affidavit.
ITV News tracked down her mother and spoke with her. Peep the interview below:
The Constitution the judge mentioned while speaking to Riley in court must be one written specifically for white people. As one Twitter user pointed out, that same leniency wasn't afforded to 16-year-old Kalief Brower, who was accused of stealing a backpack. They sent him to Rikers Island (one of the worst prisons in America) for three years without a trial. They had zero evidence he stole anything and he always maintained his innocense.
Kalief Browder stole a backpack at 16, spent 3 yrs at Riker's Island without trial.

Riley Williams stole a laptop from Speaker Pelosi's office and tried to sell it to Russia. She was released to her mother.

Justice in America is not blind. It sees exactly what it's doing. pic.twitter.com/rwP9SMkf8a

— Lilith Goode (@LilithGoode) January 21, 2021
Had Riley been a few shades darker, we're sure she would still be behind bars and THAT'S what people are up in arms about when it comes to the jacked up judicial system. The same rules don't apply to everyone.
Riley June Williams is accused of stealing Pelosi's laptop in the US Capitol attack to sell to Russia and was released from custody.

As a public defender, I represented a man held in on bail for stealing cough syrup and toothpaste from Duane Reade.

Two. Systems. Of. Justice.

— Eliza Orlins (@elizaorlins) January 22, 2021
Riley stole House Speaker Pelosi's laptop during the violent insurrection against the U.S. Capitol on January 6th. Drew Hammill, an aide to Democrat Pelosi, said on Twitter that the laptop belonged to a conference room and was used for presentations. He declined to offer further details.
Because her mom agreed to be responsible for her. You just need your mom as collateral to bail you out if you are a white woman!

— Laura Elliott (@LauraElliott3) January 22, 2021
The FBI is investigating whether Riley intended to sell the laptop to Russia because they were tipped off by someone close to her.
A man who identified himself as a former romantic partner of Riley's identified her to the FBI after she was seen in riot footage captured by ITV. He then told them he had spoken to friends of Riley's who said she intended to sell Pelosi's laptop to Russia, prosecutors said.
In the charging affidavit, Riley allegedly kept the device or destroyed it after the sale to Russia fell through. A post on Discord (a chatting app) where Riley allegedly revealed that she stole the computer as well as images taken from inside Speaker Pelosi's office are cited in the court records.
During Riley's court appearance, her attorney argued that the witness who tipped off the FBI is an abusive ex-boyfriend that she's fleeing from. Oh.
The Feds have arrested over 120 rioters so far and they are still continuing to charge people who participated in the failed coup. LOCK. THEM. UP.
Photos: Dauphin County Prison via AP/Alex Gatos/Shutterstock.com
​ ​
​ ​ ​