Wendy Williams Directly Calls Out Ex-Husband's Baby Mother While Promoting Upcoming Biopic + Sneak Peek At Wendy's 'Breast Implants' Scene
​
Jan 28 | by _YBF
​ ​ ​ ​
Wendy Williams calls out her ex-husband, Kevin Hunter Sr.'s. mistress, Sharina Hudson, during her Hot Topics segment recently while dishing on her upcoming biopic. Also, we've got a few sneak peeks at the biopic, including when she got her breast implants, inside…
After Wendy Williams became a Hot Topic on her own show, the daytime diva usually drops subtle hints about her uncoupling from her ex-husband of 21-years, Kevin Hunter Sr. Especially when it came to deets about his alleged longtime mistress, Sharina Hudson. As far as we remember, we're not sure she's ever mentioned her ex's alleged mistress by name ….until now.
During a recent episode of the "Wendy Show," the 56-year-old outspoke TV personality called out her ex-husband's alleged mistress. As you know, Kevin cheated on Wendy with Sharina and they have a daughter together, which flipped Wendy's world upside down. She pulled the trigger on their divorce and the papers were finalized last year.
"I can't believe how fearless I am," she said. "And I can't believe how many people have been drawn into my situation over the 12 years that I've been here entertaining you on television. Welcome to 'Hot Topics', Sharina Hudson… Getting out of my car, with my money," she continued, referencing paparaazi pictures of Sharina.
Wendy also spilled tea on Kevin's daughter's name and age:
"Good morning, Journey. I think she'll be three next month, don't ya know. Good morning, Kelvin. It's my truth."
Oop. "Kelvin" must be an inside joke.
Check it at the 4:00-minute mark below:
During an interview on FOX Soul, Wendy said she has no plans to ever meet Kevin's daughter.
"Why would I want to meet her? I don't know her. And I don't wanna know her…She'll want to meet me first though. Do you know where your father was the night that your mother was giving birth? He was with that lady on TV, Miss Wendy. 'Cause he was with me."

"I'm paying for my kid to stay in school, he can't count on his father. I'm paying alimony. I'm paying for him to take care of his new daughter. What do you think he's using my alimony for? I'm paying for his luxurious lifestyle. He still likes Rolls Royces and the newest MCM bags… either for her or for him just to keep her quiet."
Peep her interview below:
Wendy's comments come ahead of her upcoming LIFETIME biopic, "Wendy Williams: The Movie." Lately, Wendy has been busy on the promo trail to promote her biopic and a documentary that will follow the film.
During a recent interview with "The Jess Cagle Show," Wendy revealed she new about Kevin's affair with Sharina right when it began "almost 15 years" ago.
"I'd know about her since almost the beginning," Williams said, noting Hunter carried out an affair for "almost 15 years" of their 21-year marriage. "I've known that Kevin was a serial cheat. The first time I found out was while I was pregnant with our son on bedrest…This girl, wasn't the only one. She just happens to be the one who kept his baby."
It's been rumored Wendy and former radio co-host Charlamagne tha God fell out because he introduced Sharina to Kevin. Charlamagne said he introduced her to Kev in an attempt to help her kick off her modeling career.
In the interview, Wendy said Kevin was a "serial cheater" and that Sharina wasn't the only one. She's just the only one who decided to keep his baby. Oh? Sounds like she's alluding to there being more extramarital babies.
Check it:
Check flicks of Ciera Payton as Wendy and more from the movie below: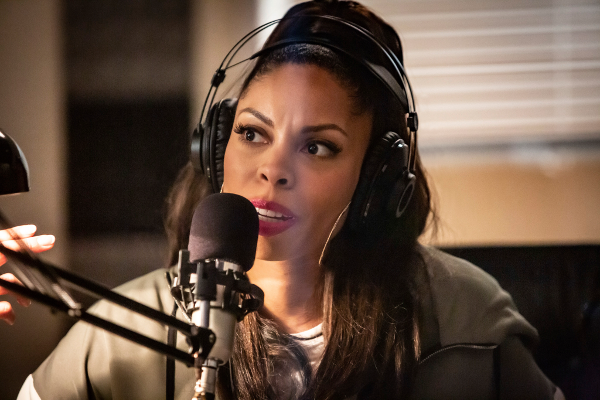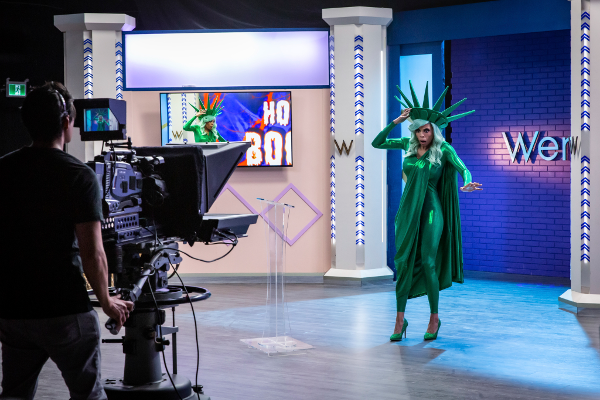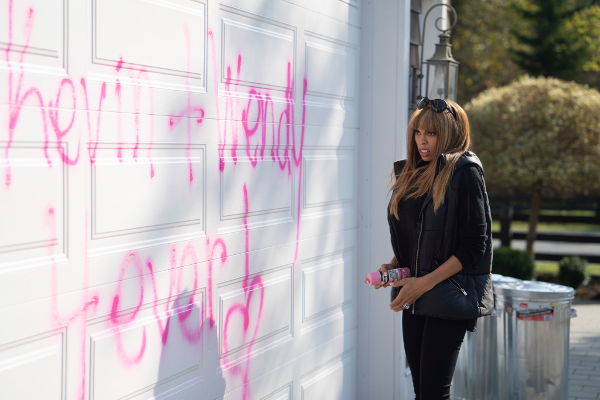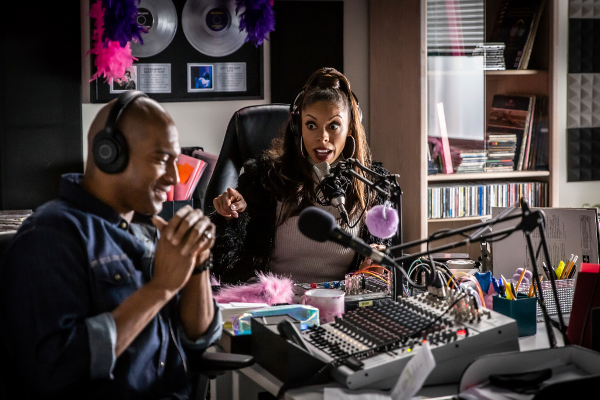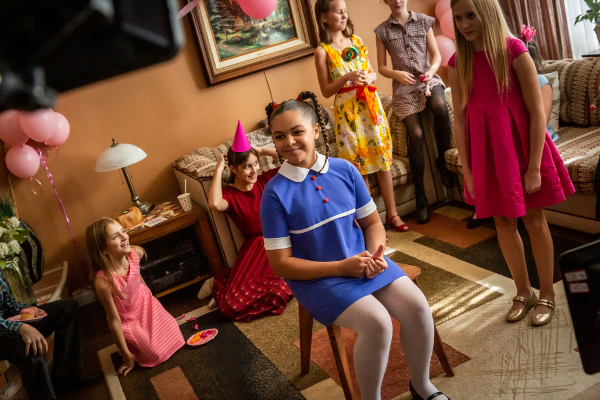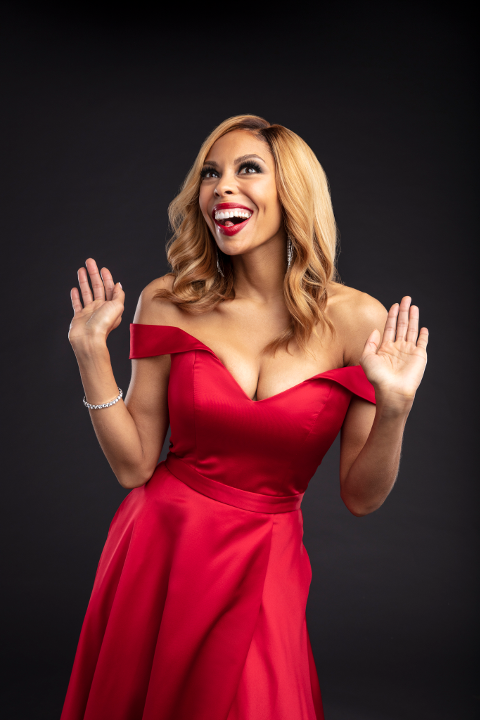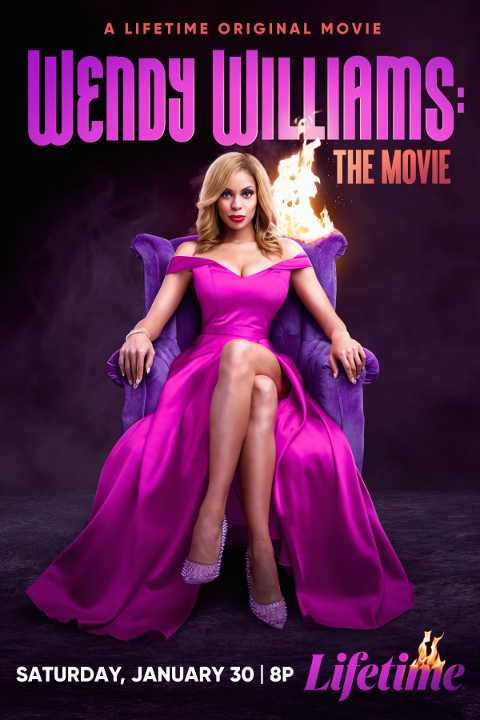 We've also got a few sneak peek clips from the biopic, including the first time Wendy got breast implants, below:
"Wendy Williams: The Movie" premieres on Saturday, January 30th at 8 pm/7c, immediately followed by the "Wendy Williams: What a Mess!" Documentary at 10 pm/9c. Will you be tuning in?
Photos: Wendy's IG/CR8 Agency
​ ​
​ ​ ​