YFN Lucci Released From Jail Just In Time To Spend Valentine's Day With GF Reginae Carter
​
Feb 09 | by _YBF
​ ​ ​ ​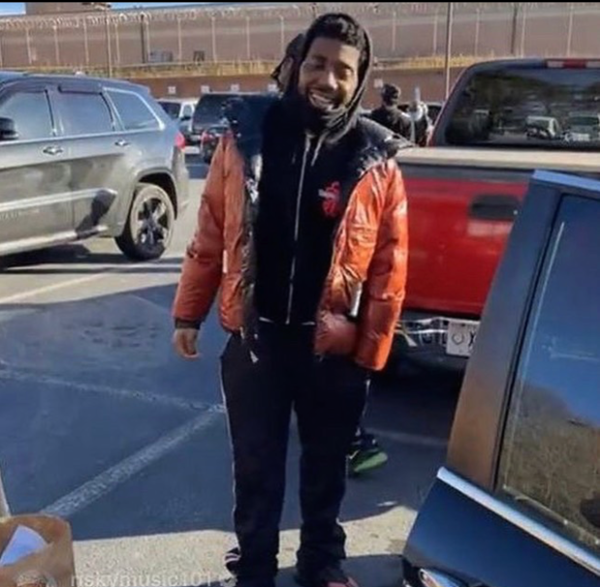 YFN Lucci was released from jail yesterday making it home just in time to spend Valentine's Day with his girlfriend, Reginae Carter. He turned himself in to Atlanta police last month after he was hit with a murder charge. More inside…
Reginae Carter told y'all her boo YFN Lucci would "be home soon." And she was right.
Yesterday, YFN Lucci was released from jail after being arrested for murder. Pictures and videos of the Atlanta rapper hit the Internet, showing Lucci all smiles after he had just been released:
Below is a video of the rapper showing off his ankle monitor:
While he missed all of the Super Bowl festivities, he made it home just in time to be all boo'd up on Valentine's Day with his girlfriend, Reginae Carter. A few weeks ago, Lucci filed legal documents requesting a "reasonable bond" so he can provide for his children.
After previously being denied bond, a judge allowed YFN Lucci (real name Rayshawn Bennett) to be released from custody, but under strict conditions. After posting a $500,000 bond, he was given strict rules to follow while he's out.
[Click image for higher resolution]
There are several rules he must follow to stay free before his trial, including surrendering his passport. He has to wear an ankle monitor while reportedly living in an undisclosed location. He MUST be inside the residence between the hours of 7pm and 7am.
Outside of his curfew, there isn't much he can do other than meet with his lawyers, see his kids, and take care of medical appointments. We're sure Reginae will be over too.
Lucci can't have any contact with any alleged victims, witnesses or co-defendants in the case. He also can't associate with any known gang members or convicted felons. He's also not allowed to post on social media. It seems his camp is handling his socials for now because he just recently posted up promo for a new video. He also started selling "Free Lucci" merch via his Instagram:
Also, Lucci is banned from visiting a specific recording studio in downtown Atlanta.
"The bond was negotiated last week and finalized today. He was released just before 4 pm. There are a variety of conditions which is somewhat consistent with these cases, which included surrendering his passport," said Lucci's attorney, Drew Findling.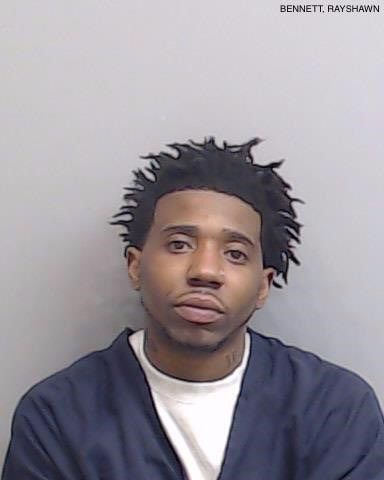 The father-of-four has been sitting behind bars in Fulton County Jail after he surrendered to police January 13th. He was brought up on several charges, including felony murder, aggravated assault, participation in street gang activity and possession of a firearm during the commission of a felony.
It's alleged Lucci was the driver during a shootout that resulted in one of his friends losing their lives. On December 10th, the police found 28-year-old James Adams (one of Lucci's homies) lying in the street with a gunshot wound to his face, according to the police reports. He was rushed to the hospital where he died.
Lucci and his homies were riding around ATL when they drove into a portion of the city controlled by another gang. According to the police, the SUV "entered an oncoming lane of traffic and stopped on the left shoulder, allowing Adams and the front passenger of the vehicle, Ra'von Boyd, to fire multiple gunshots from assault rifle style firearms at people in the rival gang territory."
Lucci's associates 23-year-old Ra'von Boyd and 17-year-old Leroy Pitts were also reportedly arrested.
A little over a week after he was arrested, Reginae hopped on social media to let everyone know he was doing good and that he would "be home soon."
#ReginaeCarter relays a message from her boyfriend #YFNLucci as he is currently locked up without bond in relation to a murder case. https://t.co/KwrDkvzZ5b pic.twitter.com/ek4dal9ckW

— YBF CHIC (@TheYBF) January 16, 2021
The "Growing Up Hip Hop: Atlanta" star hasn't posted about Lucci yet, but we're sure it's coming.
Photo: @billionairefly/Fulton County Jail

​ ​
​ ​ ​