Birthday Boy Dr. Dre's Estranged Wife Accuses Him Of Letting 'Visitors' - Likely Other Women - Wear Her Clothes + Alleged Mistress Celebrates B'Day At His Mansion?!
​
Feb 18 | by _YBF
​ ​ ​ ​
Dr. Dre celebrates his 56th birthday today. Word on the curb is that one of his alleged mistresses celebrated her birthday at his mansion. Meanwhile, his estranged wife Nicole Young, is accusing Dre of letting his chicks wear her expensive clothes and she wants them back. More inside…
Since Dr. Dre's estranged wife Nicole Young pulled the trigger on their divorce, things between them keep getting messier by the day.
After 24 years of marriage, Nicole Young, wants out and she has been filing paperwork left and right in the ongoing high-profile separation.
Now, Nicole believes Dre is letting his chicks run all through his mansion and that they have been wearing expensive clothing she left behind. So, she's demanding access to their marital home so she can retrieve the rest of her belongings. Apparently, she left a ton of personal belongings in their Brentwood home, so she's asking the courts to allow her to get them.
According to the documents, Nicole claims she left the home back in April 2020 (a few months before she filed for divorce) with the "bare minimum" of her belongings. The reason she didn't grab everything is because Dre was allegedly drunk and yelling, "F*ck you. Get the f*ck out. Go to Malibu," so she left out in a hurry to their home in Malibu.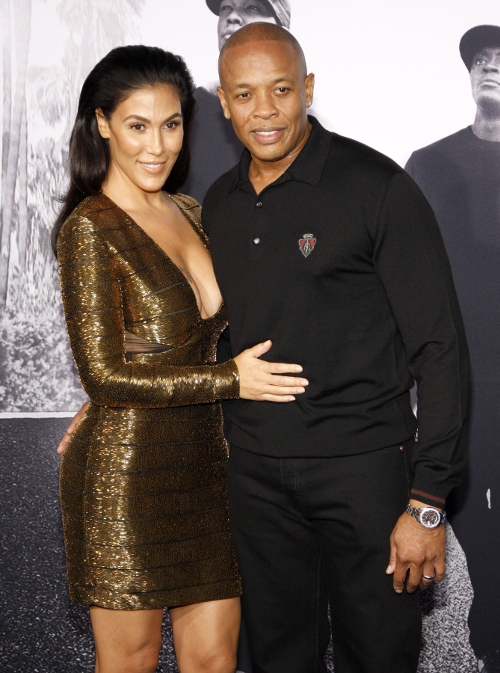 Nicole claims she left designer and vintage handbags, couture clothing, and – get this - 20 fur coats in a "cedar and temperature-controlled" closet. Also, Nicole revealed her regular closet and her "boutique room" at the home is about 1,000 sq. feet, which is larger than some people's apartments and homes. Sheesh.
TMZ reports:
Since she's left, Nicole says she's observed several different women posting photos and videos inside the house -- and she claims some of Dre's visitors might be wearing her stuff.

For instance, Nicole claims one of Dre's playmates posted a photo in his bathroom while wearing what appear to be her Chanel slides. She's also upset Dre throws huge parties -- like one he had in October for the NBA Playoffs -- because she thinks with all the drinking, it's just a matter of time before someone damages or takes her belongings.

Oh, and one more thing ... Nicole's worried Dre might pack up her remaining property and just send it to storage. She says that would be catastrophic for her furs, which must remain in that temperature-controlled closet.
Must be nice.
As far as folks possibly having access to her things, she may be on to something…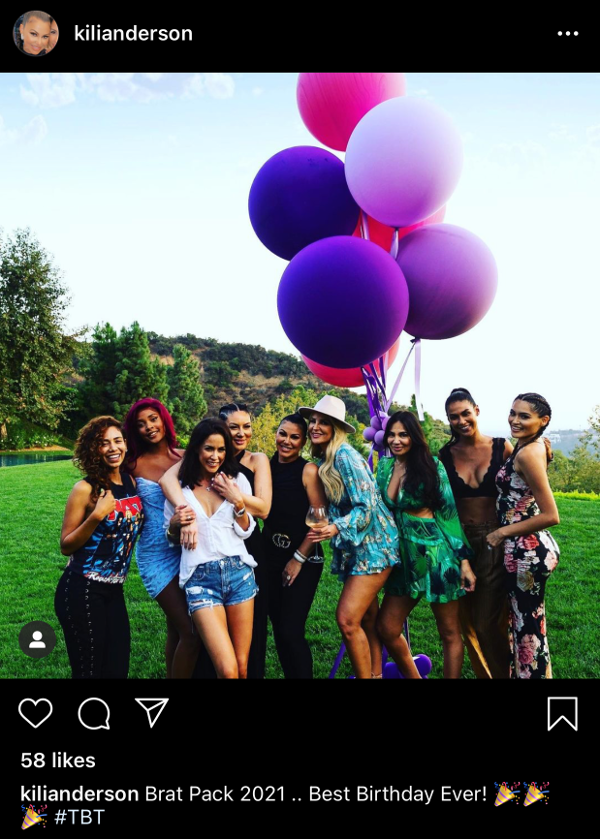 Back in October, Nicole wanted to subpoena three of Dre's alleged former mistresses to testify against him in the divorce proceedings. In the paperwork, she named model-turned-skin care entrepreneur Kili Anderson, singer Jillian Speer, and Crystal Sierra (Crystal Rogers) - who is known as the 'Queen of Latin Hip-Hop.'
Well, Kili recently shared some birthday flicks on her Instagram and it appears she celebrated at Dre's mansion (above).
"Brat Pack 2021 .. Best Birthday Ever! #TBT," Kili wrote in the caption of a picture of herself with her friends.
You can look at the background of her photo and compare it to the background of a photo of Dre kneeling alongside Colin Kaepernick:
Chile...
You'll notice, Kili put the #TBT hashtag in her caption, which means Throwback Thursday, so the picture could be old. A friend of Kili's also shared a picture from the celebration, tagging Brentwood, CA: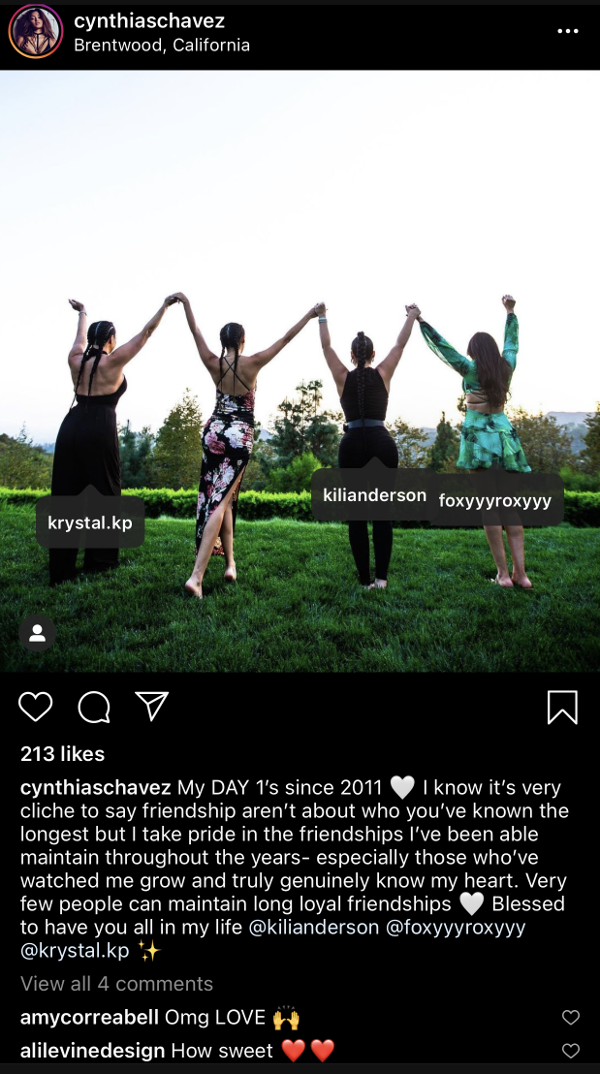 So, maybe it was recent? Either way, we know Nicole is watching.
It was rumored and speculated Dre fathered a daughter with Kili Anderson, who was allegedly born in January 2015. Word on the curb is that Dre had his team scrub the baby story from the site that broke the story.
Nicole could be talking about Kili in her new paperwork, or she could also be reacting to rumors that Dre is dating Omarion's ex/kids' mother, Apyrl Jones. They were spotted on a dinner date last week, which fueled dating rumors.
After the pics hit the Internet, Apryl's former "Love & Hip Hop: Hollywood" co-star Moniece Slaughter shared some shady tea that Dre and Apryl had been dating "for a while." Following her interview, Moniece was forced to shut down her social media accounts after receiving threats against her and her family's safety. She blamed Dr. Dre for it.
Dre's estranged wife also recently filed paperwork because she believes the Hip Hop mogul bought a $2.15 million house — free and clear — in 2019 and she suspects he provided his alleged mistress with that home. Nicole also previously filed paperwork detailing how Dre allegedly abused her throughout their 20+ year relationship.
Dre agreed to pay Nicole $2 million in temporary spousal support while their legal battle continues to play out in court.
All of the divorce drama over Dre's reported $1 billion empire stems from a pre-nuptial agreement they signed in 1996. Nicole filed documents claiming she was forced to sign the prenup under duress on their wedding day. Two years later, Dre supposedly told her he was ashamed he made her sign the prenup and allegedly tore it up in front of her.
It was previously reported that their prenuptial agreement could possibly mean Nicole will NOT be entitled to half of her husband's reported $1 billion fortune. Yikes! However, some courts will deem a prenup stale or invalid after 10 years if it isn't updated.
Today, Dr. Dre celebrated his 56th birthday and fellow rapper Ice Cube posted a tribute:
Photo: Dre's IG
​ ​
​ ​ ​