ICYMI: Reparations Bill Is Back On The Congressional Table, Former NFLer & Trump Supporter Hershel Walker Says Black Folks Shouldn't Get Reparations During Meeting
​
Feb 19 | by _YBF
​ ​ ​ ​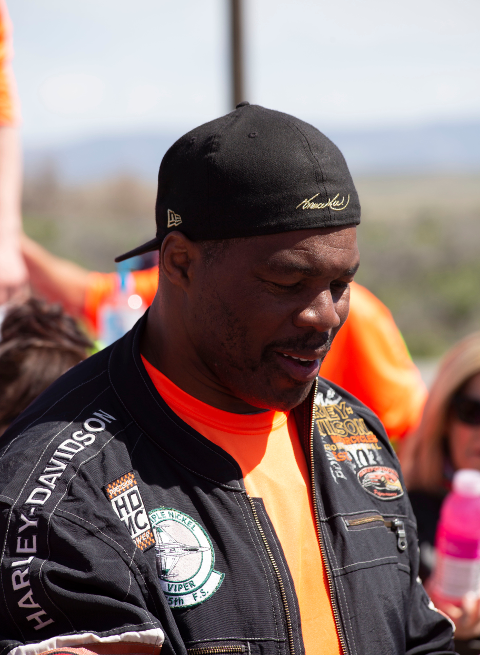 Former NFLer & Trump supporter Hershel Walker told Congress Black Americans should NOT receive reparations during a House committee meeting to discuss the reparations for Black Americans. More inside…
Trump supporter Hershel Walker is still out here TRUMPIN'.
The former NFL running back was tapped to present during a Congressional hearing hosted by a House Judiciary subcommittee to discuss the creation of a commission that would research reparations for Black Americans.
During the House Judiciary Subcommittee on the Constitution, Civil Rights and Civil Liberties, meeting, the football veteran said Black Americans shouldn't get reparations after over 400 years of slavery because it would produce "white guilt" and that Black people should practice forgiveness because slavery happened so long ago.
"We use Black power to create white guilt. My approach is Biblical: how can I ask my Heavenly Father to forgive me if I can't forgive my brother?" he said.
This man can have SEVERAL seats, yet, we aren't surprised by his comments.
"America is the greatest country in the world for me, a melting pot of a lot of great races, a lot of great minds that have come together with different ideas to make Americans the greatest country on Earth. Many have died trying to get into America. No one is dying trying to get out," the 1982 Heisman Trophy winner said.
He argued Black Americans – like himself – would have to undergo DNA testing (using companies lik 23 and Me) to calculate their pay by their percentage of blackness. He also argued that African Americans were involved in the Slave Trade.
"Reparations, where does the money come from? Does it come from all the other races except the black taxpayers? Who is black? What percentage of black must you be to receive reparations? Do you go to 23andMe or a DNA test to determine the percentage of blackness? Some American ancestors just came to this country 80 years ago, their ancestors wasn't even here during slavery. Some black immigrants weren't here during slavery, nor their ancestors. Some states didn't even have slavery."
CTE, much?
Hershel – who launched his pro-career playing for New Jersey Generals (owned by Trump) – was one of the most famous witnesses that spoke during the meeting. Other speakers during the meeting included Secretary of Transportation Norman Mineta and California Secretary of State Shirley Weber.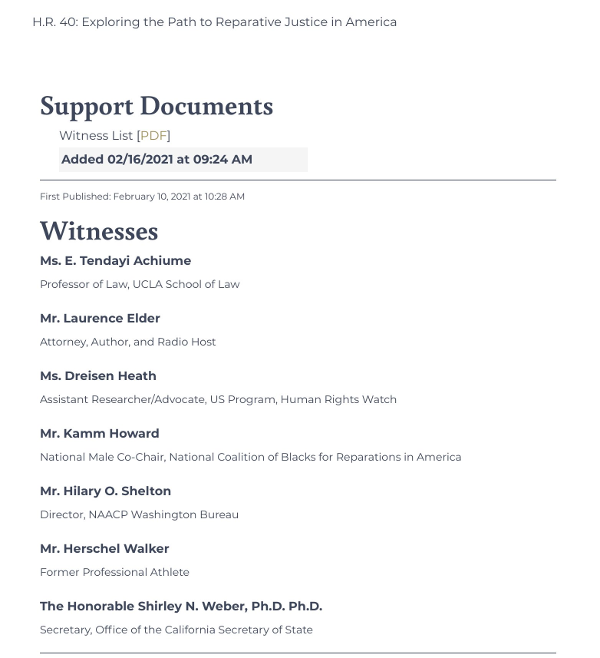 Peep Hershel's testimony below:
The meeting convened to discuss H.R. 40, which was formally known as the Commission to Study and Develop Reparation Proposals for African Americans Act. H.R. 40 was first introduced in the House in 1989 by late congressman John Conyers (D), but it didn't get anywhere. Now, over 30 years later, it's back on the table.
Why is Hershel Walker talking to anybody about reparations? That nigadactyl IS NOT a representative of the Black community. In fact, he's an Agent of White Supremacy. pic.twitter.com/GdoR8zo9oZ

— Self Love Is a Whole Lifestyle (@BestSuperWoman) February 19, 2021
While we're DEF here for Black Americans getting reparations, we doubt it'll ever happen. At least not on federal scale. States and local cities could create variations of reparations though. Thoughts?
Photos: Chris Casanova/Shutterstock.com
​ ​
​ ​ ​