Daniel Kaluuya On Controversy Over Black Brits Portraying Prominent Black Americans In Film – 'I Listen To Them' + LaKeith Stanfield's 'H*e' Drama With Charlamagne
​
Feb 21 | by _YBF
​ ​ ​ ​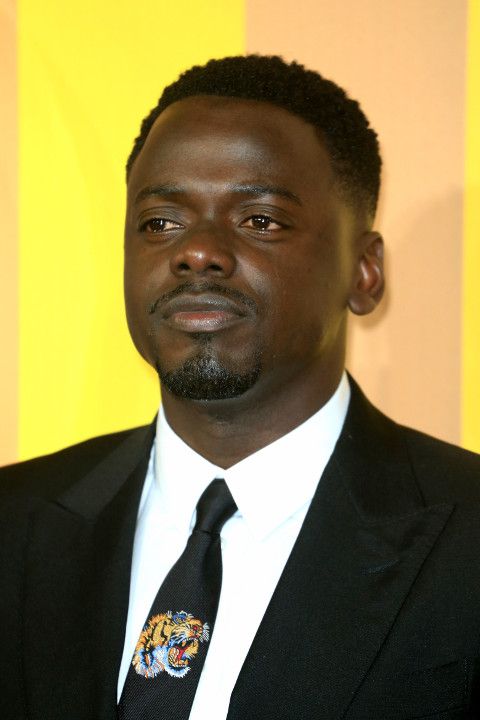 Daniel Kaluuya is responding to critics who have an issue with Black Brits portraying prominent Black Americans in film. The Judas and The Black Messiah star also opens up about empowering the next generation of black activists. Peep his interview, plus check out how he handled the apparent "beef" between his co-star LaKeith Stanfield and radio host Charlamagne tha God inside…
First things first: If you haven't watched Judas and The Black Messiah – WATCH IT NOW. It's currently streaming on HBO Max.
Daniel Kaluuya portrays Chairman Fred Hampton, who was the charismatic Illinois Black Panther Party chairman and deputy chairman of the National Party, in the biographical drama. In Judas and The Black Messiah, he totally embodied Chairman Fred and slayed his portrayal of the civil rights leader.
There's no denying Daniel's acting ability as he has delivered exceptional performances in projects like Get Out, "Black Mirror," Black Panther, and Queen & Slim.
However, the fact that he's British playing an iconic Black American makes folks feel a way. And we know this to be true after all of the controversy surrounding Cynthia Erivo starring as abolitionist Harriet Tubman.
People didn't like that a British woman was chosen for a role an American black woman could and maybe should play when it's already hard enough for dark skinned American black women to get roles. Some people feel like it's culturally insensitive to choose Black Brits for American roles, while others feel like if the person is good for the role then they should get it.
The Black Panther star is well aware of the controversy and he's all ears when it comes to unifying people in the black diaspora.
"I listen to them. I'm not trying to say anything to them…I'm listening," he said during an interview with Power 105's The Breakfast Club. "I feel like I'm in a position where I'm about union in the diaspora. Like, if someone's feeling a way, I'm going to listen. I'm going to find out how can we come together. And if that's how they feel… there's been a history of people ignoring and dismissing what African American people are feeling and what they are expressing. I'm not going to contribute to that culture. So, if they're feeling a way, I'm going to listen. I'm here to unite. If they don't want to unite with me, then cool."
Perfect response.
In the movie, LaKeith Stanfield plays informant William O'Neal, the man who infiltrated the Black Panther Party. During the interview, radio host Charlamagne tha God asked Daniel if he looked at LaKeith differently for playing William O'Neal "too well."
Fast on his feet, Daniel asked Charlamagne did the question stem from an ongoing beef between him and LaKeith, but Charlamagne said he "never had an issue with him. I do feel like he was born to play this role though."
"We're not having that," Daniel said to shut the drama down.
The Get Out actor explained how LaKeith made the "biggest sacrifice" as he struggled to carry out his role because his character's beliefs went against his own. During a recent interview with Level, LaKeith revealed he had to go to therapy after filming because he had such a hard time separating his real emotions from acting.
LaKeith caught wind of Charlamagne's comments and responded on his IG account. Then, deleted the post.
"Hoes. This is what hoes do," LaKeith wrote. "Get sonned by reality. Get off me bro u a lame. Daniel ain't an idiot. Leave me be dog and find somebody else @cthagod."
Check it:
In November 2019, Charlamagne gave LaKeith Donkey of the Day after LaKeith said black media outlets like "The Breakfast Club" is anti-black. LaKeith responded with a diss track titled "Automatic" and they have been beefing ever since.
Also in the interview, Daniel talked about empowering this generation of Black activists like Tamika Mallory and more.
"Why don't we empower and put these people on the platform now? Because they're out there. I heard someone say, 'Where is Chairman Fred?' You're not caring about the Chairman Fred that's out there now. They're just doing the work. They're just showing up everyday. They're on the front line. Sometimes real change is quiet. It's real quiet."
He's right.
Also, Daniel talked about racism and police brutality in England, meeting Chairman Fred's family, and more. Peep the full interview below:
Incredible interview.
On the movie front...
Keke Palmer has landed the lead female role in Jordan Peele's upcoming new horror movie. It's rumored Daniel Kaluuya is also expected to commit himself to the project.
EXTRAS:
1. "A Black Lady Sketch Show" star/producer Quinta Brunson's workplace comedy "Harrity Elementary" will film a pilot over the next few months thanks to ABC. STORY
Photo: Cubankite/Shutterstock.com
​ ​
​ ​ ​