Meek Mill Says He Apologized To Vanessa Bryant After She Called Him Out Over 'Disrespectful' Kobe Bryant Lyric
​
Feb 23 | by _YBF
​ ​ ​ ​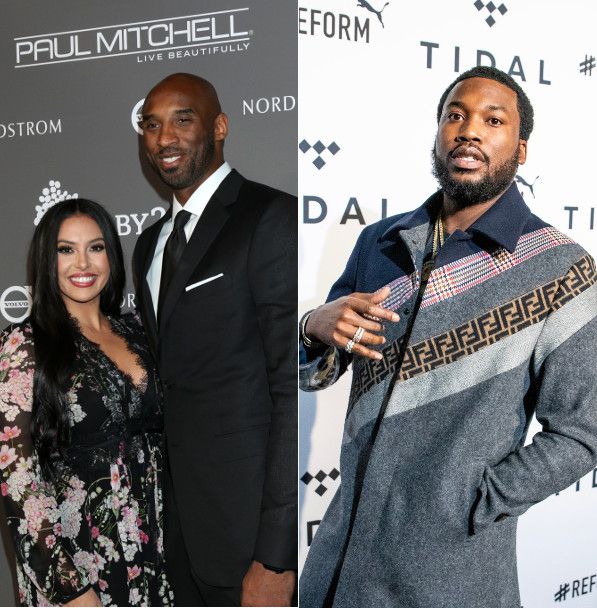 Meek Mill reveals he privately apologized to Vanessa Bryant for name dropping Kobe Bryant in an unreleased track after she called him out. Before she blasted him, he was seemingly defending the controversial metaphor, but it appears he has had a change of heart. More inside…
Last week, Meek Mill came under fire after an unreleased track featuring Lil Baby, titled "Don't Worry (RIP Kobe)," leaked online. On the track, the Philly rapper used a metaphor which seemingly references the helicopter crash that took the life of NBA icon Kobe Bryant, his 13-year-old daughter Gianna Bryant, and seven other people last year.
On the song, Meek raps:
"Yeah, and if I ever lack, I'm goin' out with my chopper, it be another Kobe."
Once the dragging commenced on Twitter, the CHAMPIONSHIPS rapper seemingly defended the Kobe lyric, tweeting,
"somebody promo a narrative and y'all follow it.... y'all internet antics cannot stop me ....sh*t like zombie land or something! Lol." He continued, "They paying to influence y'all now ... its almost like mind control 'wake up'."
Now, Vanessa Bryant has weighed in on the musical controversy.
Kobe's widow took to her IG Stories to condemn Meek, saying he had gone too far and she felt the wordplay was "extremely insensitive and disrespectful."
"Dear @meekmill, I find this line to be extremely insensitive and disrespectful. Period," she wrote.

"I am not familiar with any of your music, but I believe you can do better than this. If you are a fan, fine, there's a better way to show your admiration for my husband. This lacks respect and tact."
We agree. While we don't think Meek was intentionally being disrespectful, the lyric was inappropriate.
Right after Vanessa's post, Meek doubled down on the lyrics, tweeting:
"I'm going back savage in this sh*t … f#%k ya feelings! Ion trust people gotta play it raw ….."
The "Dreams & Nightmares" rapper took to his Twitter again to reveal he apologized to Vanessa in private earlier today.
"I apologized to her in private earlier today not to the public," he explained. "Nothing I say on my page directed to a internet viral moment or the family of a grieving woman! If you care about someone grieving change the subject!"
Before that he tweeted:
"I don't think we on the same signal y'all .. I don't see what y'all see… I be looking at the net laughing like I did whet. I say random sh*t all day on social … it becomes a trend to hate on me every once in a while but I feed off that sh*t ima beast literally."
Peep the tweets below:
Meek – just accept this "L" and shhhhh.
Again, Vanessa had every right to check Meek, but sis never heard "Dreams & Nightmares?"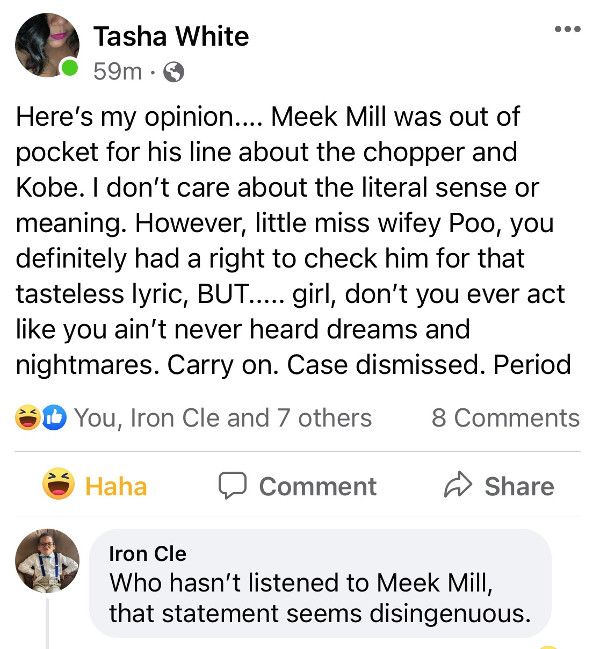 Photo: Kathy Hutchins/ Arturo Holmes/Shutterstock.com
​ ​
​ ​ ​