Eve Set To Make A TV Return In New ABC Series, Naturi Naughton Joins Show + Quavo Will Make Movie Debut Alongside Hollywood Honcho Robert De Niro
​
Feb 24 | by _YBF
​ ​ ​ ​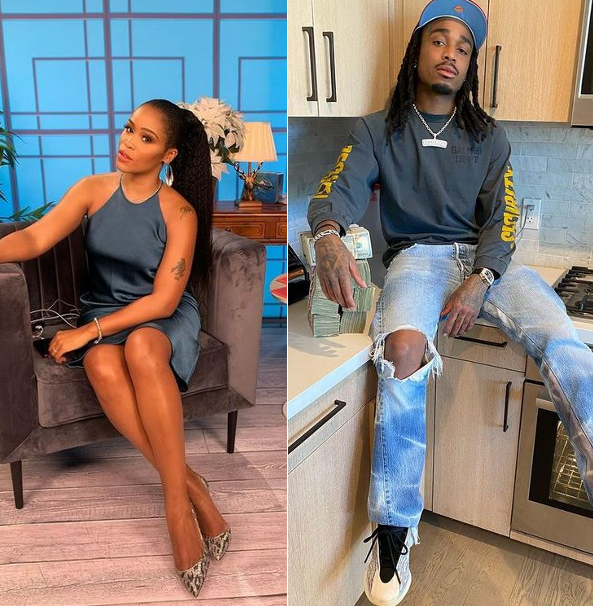 Eve is making a TV comeback as she just landed a leading role in an upcoming ABC series, starring opposite Naturi Naughton. Deets on her new show, plus how Migos rapper Quavo is gearing up to make a splash in Hollywood with some heavy hitters inside…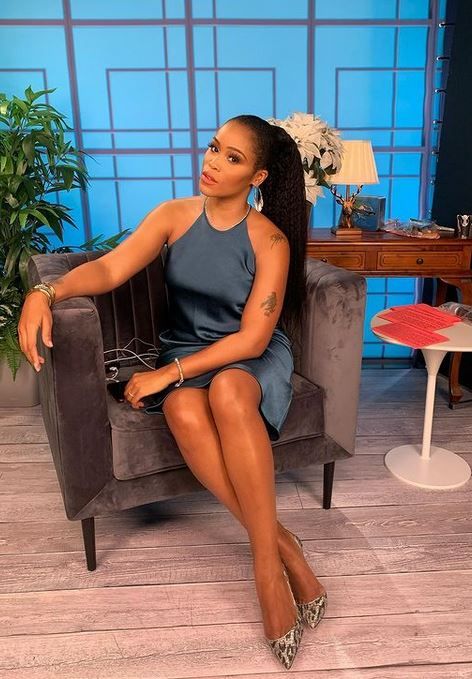 From rapper, to actress, to TV, back to actress! Eve is making a TV comeback! We all remember her hit self-titled sitcom "Eve" from the early 2000s. Now, she's coming back to our TV screens.
Following her exit from daytime talk show "The Talk" after four years, former rapper Eve is set to play a leading role in the upcoming ABC drama pilot, "Queens." The synopsis sounds pretty dope too.
The pilot is about four estranged and out-of-touch women in their 40s who reunite for a chance to recapture their fame and regain the swagger they had as the Nasty Bitches – their '90s group that made them legends in the hip-hop world.
The Nasty B**ches? Okayyy. Our girl Eve is set to play a reformed woman named Brianna. Back in the day, Brianna was Professor Sex, who is one fourth of "The Nasty B*tches," rapping about money, sex and her glamours lifestyle.
Fast forward twenty years, Brianna is a proud wife and mother of five in a stained sweatsuit who barely has a second to breathe. There's nothing glamorous about her life, but she loves it. Being a part of "The Nasty B*tches" is nothing but a distant memory until an opportunity arises for the group to reunite. Eve's character will grapple with whether or not she still has the swagger and confidence that made her an icon decades ago.
Not only will Eve star in the series, she'll always create original music for the show.
Variety reports:
In addition to starring, Eve will be rendering original music for the show as her character. A music icon in her own right, Eve is best known for her hit records "Who's That Girl," "Gangsta Lovin'," "Let Me Blow Your Mind ft. Gwen Stefani," the last of which won the Grammy for best rap/sung collaboration in 2002. She has released four multi-million selling albums and 32 singles to date, most recently dropping the single "Reload" in 2019.
"Power" star Naturi Naughton has also been tapped to star on the show as one of the original founders of "The Nasty B*tches."
Naughton plays Jill, aka Da Thrill, a founding member of the Nasty Bitches — the group she formed with her high school friends. Da Thrill lived fast, had rugged rhymes and a troubling drug habit. Today, Jill couldn't be more put together. She's a devout Catholic living a quiet life in Montana with her husband. But everything isn't as idyllic as it seems. Jill is haunted by past secrets.

The Nasty Bitches reuniting allows Jill to escape her issues at home, but returning to her persona as Da Thrill conjures up difficult memories. But a friendship with a young rapper that she has almost nothing in common with will hilariously help Jill figure out the person she needs to be.
"Queens" is written and executive produced by Zahir McGhee with Sabrina Wind also serving as an executive producer. ABC Signature will produce.
We're here for it.
Another rapper making a splash on the acting scene…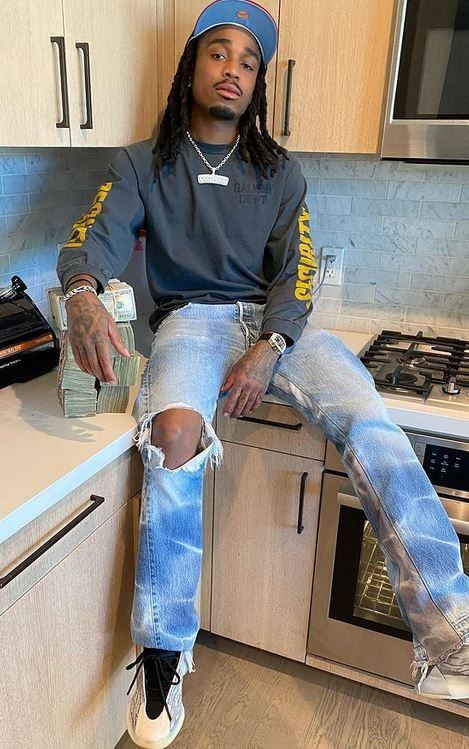 First music videos, then television ("Atlanta," "black-ish," "STAR," and "Narcos: Mexico"). Now: The Big Screen.
Quavo is gearing up to make his film debut and he'll be starring alongside some Hollywood veterans.
The Migos rapper landed a role in Wash Me in the River, which is an action-thriller movie about a recovering drug addict hoping to retaliate against the drug lord who killed his lover.
The "Stir Fry" rapper play the role of Coyote, the "ruthless and heartless" drug lord, in the Randall Emmett-directed film that stars actors Robert De Niro, John Malkovich and John Huston. Lit. The cast is currently filming in Puerto Rico, according to Variety.
"I honestly think this movie is going to be one of the greatest to come of this time," Quavo – who's cooking up a new Migos album - said. "The experience was unbelievable for me, with Robert DeNiro and Jack Huston being so down to earth and making me feel like family. Gonna see me doing some stunts and a lot of what you hear from me in my raps! This is one of my biggest debuts I've ever had, and so proud of what we did and to get to work with Randall who's such an amazing guy — I can't wait to do more films with him"
Nice!
"Quavo is a superstar and a real actor," Emmett said about the rapper's abilities. "Getting to see him bring the Coyote character to life is very exciting, and I think he is going to have a film career equally as big as his music."
The release date hasn't been announced yet, but we'll keep you posted.
EXTRAS:
1. David Oyelwo is set to make his directorial debut with his family adventure film, THE WATER MAN, which he also stars in. The film has been acquired by RLJE Films (a business unit of AMC Networks) for North America, and by Netflix for the rest of the world.
THE WATER MAN is produced by Oprah Winfrey's Harpo Films, ShivHans Pictures, and Yoruba Saxon. In North America the film is expected to be released day-and-date in theaters and PVOD on May 7, 2021 and Netflix will release the film internationally later this year. Woot!
Photos: Eve's IG/Quavo's IG
​ ​
​ ​ ​