Would You Watch A 'Love After Lockup' Meets 'RHOA' Crossover Episode? Sheree Whitfield's Prison BAE Tyrone Gilliam Is FREE
​
Feb 24 | by _YBF
​ ​ ​ ​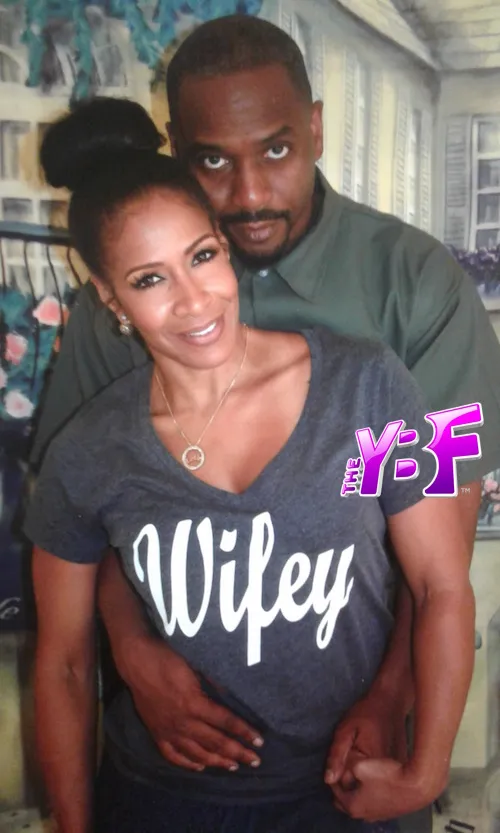 It appears former "Real Housewives of Atlanta" star Sheree Whitfield has a "Love After Lockup" situation on her hands following the release of her prison bae, Tyrone Gilliam. Would you watch?! More inside…
Love after lockup!
Former "Real Housewives of Atlanta" star Sheree Whitfield has a man in her bed to keep her warm at night now that her prison bae has been released from prison.
The reality star recently reunited with her longtime lover, Tyrone Gilliam, after he was released from prison. According to Tyrone, he was released from a correctional facility in Kentucky last week. Since then, he has been spending all of his time with Sheree in Philadelphia, eating Philly cheesesteaks and learning new technology. He received an early release due to COVID-19 spreading in the prison.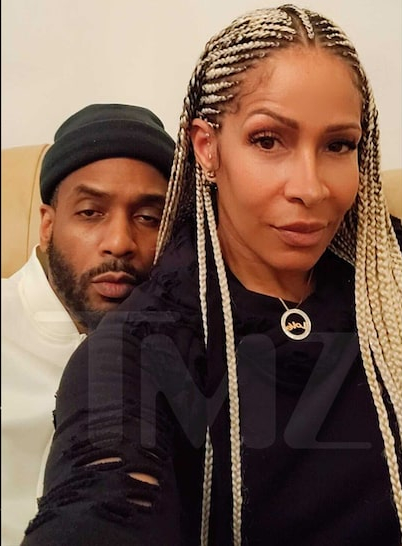 As you can imagine, he's super behind in technology after he was sentenced to 10 years in 2013 for wire fraud. In 2016, "RHOA" fans learned about Sheree's prison BAE on the show and it was revealed they had a relationship prior to Tyrone getting indicted. They reunited after his incarceration and started "prison dating."
In August 2017, there were rumors that Sheree was actually engaged to Tyrone, but her camp denied the rumors. A rep for Sheree dispelled the engagement rumors to TheYBF.com.
"Sheree' and Tyrone have always been close friends and continue to support each other," Sheree's rep exclusively tells TheYBF.com. "The rumors of being married are not true at all."
As for the wifey shirt pic, there's an explanation for that too. Apparently, it's not new and was circulating before these rumors started.
"The pics are from one of the only times she'd ever visited him, and it was August 2016," her reps tell TheYBF.com. "They're old pics and not recent."
Sheree's team doesn't deny their friendship saying, "She's not denying they're friends and close, but married is a stretch."
While they weren't making wedding plans at the time, the twosome was very much more than just friends.
Fast forward to January 2018, and Sheree was dishing on the perks of dating an inmate. Oh? She said her relationship with Tyrone is "cute" and "romantic" and their love letters back and forth are "like a love story."
Remember when she said she was building him a customized mancave for him when he got out during Season 11? And you'll recall, former "RHOA" star Nene Leakes referred to Tyrone as a "con-artist" on the show. It didn't seem like their love would last the test of time and prison, but here we are.
The couple called off their relationship again in 2018 after Tyrone lost his appeal. In 2020, Sheree lost her "RHOA" peach and has been pretty lowkey ever since.
Tyrone said he could see himself marrying Sheree down the line, but he doesn't plan on popping the question anytime soon. It's unclear if Tyrone made it out in time for Valentine's Day, but Sheree appeared to be in good spirits:
We wouldn't be surprised if BRAVO producers aren't already on her line. Would you watch a "Life After Lockup" and "RHOA" crossover episode? We'd actually check it out just to see how these two function as a unit outside the prison walls. By the way, "Love After Lockup" is a guilty pleasure around these parts, so we're here for all the post-prison foolery.
Photos: TheYBF/TMZ
​ ​
​ ​ ​