WATCH: Tina Turner Will Say Her Final Goodbye To Fans In HBO Doc As She Battles PTSD After Surviving Kidney Failure, Cancer & A Stroke
​
Mar 17 | by _YBF
​ ​ ​ ​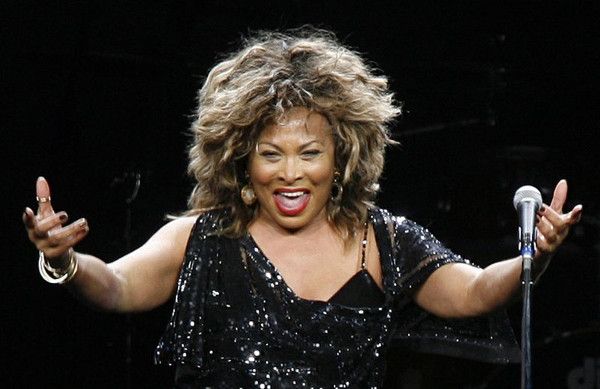 The HBO documentary about the life of legendary artist Tina Turner will serve as her final farewell to her fans as she battles PTSD following a string of health complications. Check out the new trailer for "TINA" and find out more details of what's to come inside…
We've seen the biographical drama film What's Love Got To Do With It, starring Angela Bassett, that tells the story of Tina Turner's rise to fame and how she gained the courage to escape from her abusive husband, Ike Turner.
Now, fans will get a more in-depth look at the iconic singer's life and her six-decade career in HBO's upcoming documentary – simply titled TINA. The documentary will feature never-before-seen footage, audio tapes, personal photos, and new interviews, including with the singer herself.
Directed by Oscar winners Dan Lindsay and T.J. Martin, the documentary charts Tina Turner's early fame, the private and public personal and professional struggles, and her return to the world stage as a global phenomenon in the 1980s.
Angela Bassett, Oprah Winfrey, journalist Kurt Loder, playwright Katori Hall and Tina's husband Erwin Bach are among the interviews in the intimate documentary.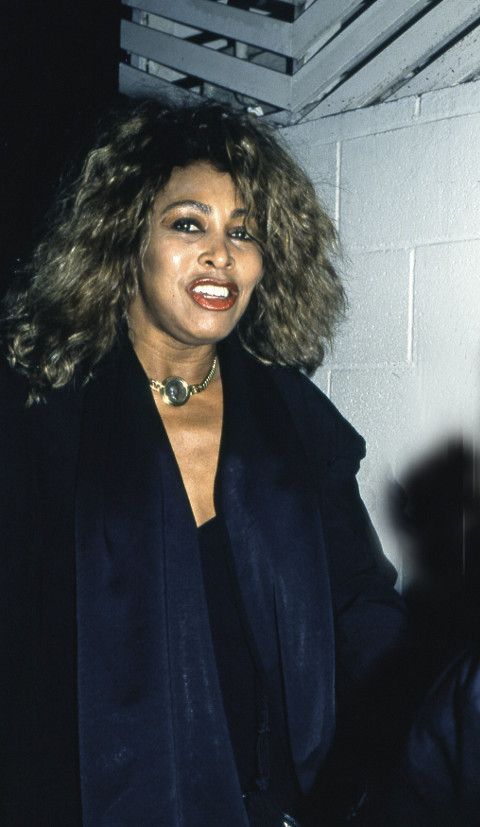 The 81-year-old entertainer (real name Anna Mae Bullock) will reportedly say her final farewell to her fans as she embarks on the final chapter of her life. In the film, she reveals she has post-traumatic stress disorder as a result of the domestic abuse she suffered at the hands of her ex-husband, Ike Turner.
"It wasn't a good life. The good did not balance the bad," she says in the documentary, according to The Sun. "I had an abusive life, there's no other way to tell the story. It's a reality. It's a truth. That's what you've got, so you have to accept it."
Over the years, the five-time Grammy Award winner has been plagued with health issues, including kidney failure which led to a transplant in 2017. Her husband, Erwin Bach, donated one of his kidneys. She has also overcome stomach cancer and a stroke.
In the film, Tina's husband reveals she's using this opportunity to say her final farewell to her fans worldwide and bow out of the limelight.
In the film, Tina visits the Broadway premiere of her stage show "The Tina Turner Story" and her husband says, "'She said, 'I'm going to America to say goodbye to my American fans and I'll wrap it up.' And I think this documentary and the play, this is it — it's a closure."
The "Proud Mary" singer opens up about her abusive relationship with her late ex-husband, Ike Turner, who died of an accidental drug overdose in 2007.
"For a long time I did hate Ike, I have to say that. But then, after he died, I really realized that he was an ill person," she explains. "He did get me started and he was good to me in the beginning. So I have some good thoughts. Maybe it was a good thing that I met him, that I don't know."
"It hurts to have to remember those times, but at a certain stage forgiveness takes over, forgiving means not having to hold on. It was letting go, because it only hurts you. By not forgiving, you suffer, because you think about it over and over. And for what?"
In the trailer, she reveals she did not receive anything from the divorce except her stage name. Once she was freed from Ike's hold, she went on to marry Erwin in 2013 – when she was 46 and he was 30.
In 2018, Tina's 59-year-old son, Craig, committed suicide in Los Angeles. She scattered his ashes off the California coast.
"My saddest moment as a mother. He was 59 when he died so tragically, but he will always be my baby," she says in the doc.
These days, Tina spends most of her time in Switzerland with Erwin, where she lives permanently, having renounced her US citizenship.
TINA promises to be "the ultimate celebration of a global superstar and an intimate portrait of a woman who overcame extreme adversity to define her career, her identity and her legacy on her own terms."
Peep the trailers below:
TINA premieres March 27th at 8pm EST on HBO & HBO Max. We'll be watching.
Also, Tina Turner – along with 15 others – will be inducted into the The Rock & Roll Hall of Fame Class of 2021. The induction ceremony will take place at Rocket Mortgage FieldHouse in Cleveland on October 30th. The other inductees include Jay-Z, Mary J. Blige, Chaka Khan, LL Cool J, Dionne Warwick, Kate Bush, DEVO, Foo Fighters, The Go-Go's, Iron Maiden, Carole King, Fela Kuti, New York Dolls, Rage Against the Machine, and Todd Rundgren.
Photos: AP Photo/Hermann J. Knippertz/ Vicki L. Miller/Shutterstock.com
​ ​
​ ​ ​