DMX Remains On Life Support, Prognosis 'Not Looking Good' After Lawyer Gets Status Info Mixed Up +X 's Kids Fly In
​
Apr 04 | by _YBF
​ ​ ​ ​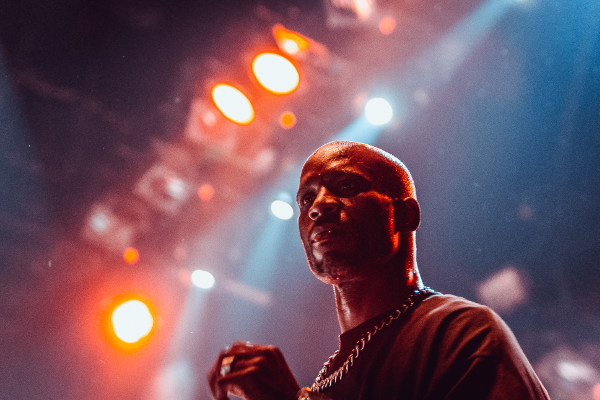 DMX's children are hopping on flights to be by his side after he reportedly suffered an overdose and is currently STILL in critical condition. His lawyer told reporters he had been taken off of life support only to come back to announce he was given the wrong information. X still isn't out of the woods yet. More inside…
Rapper/Actor DMX – real name Earl Simmons - was hospitalized after an apparent drug overdose at his home Friday night in White Plains, NY.
At first, there were reports that the 50-year-old was in critical care as some sources stated he was in a vegetative state with only "some brain activity," and "he may not make it."
Then, X's attorney, Murray Richman, announced the Grammy-nominated rapper had been taken off of life support:
However, that was not the case, crushing fans. Apparently, X's lawyer received the WRONG information about his health status:
"It does not look good," X's lawyer told Page Six Saturday night. "A lot of people are gathering at the hospital."
It's reported paramedics tried resuscitating him for 30 minutes! During that time, he was deprived of oxygen and the lack of oxygen could severely impact X's brain.
A rep for X also issued a statement to TMZ:
"Last night Earl 'DMX' Simmons was rushed to the hospital after collapsing at home. At this time he remains in ICU in critical condition. Earl has been a warrior his entire life. This situation represents yet another road he must conquer," he said.

"The Simmons Family appreciates the overwhelming outpouring of heartfelt love, encouragement, support and prayers for Earl. Earl is someone whose life and music have been a source of inspiration and strength to so many people around the world. It is reassuring to see his fans return that same passion and energy to him during his time of need."
DMX's children and his first wife, Tashera Simmons, are at the hospital with him, according to his attorney. His fiancé Desiree Lindstorm – who is the mother of his youngest child Exodus - is also there.
It was previously reported DMX suffered a heart attack after the overdose, but his lawyer can't confirm that right now.
"I refuse to vouch for that because I have no personal knowledge," the lawyer said.
The tragic news about the "Where the Hood At" rapper sparked an outpouring across social media, where celebrities asked for prayers for the Yonkers native, including Snoop Dogg, LL Cool J, T.I., Chance The Rapper, Viola Davis and tons more.
Peep some reactions below:
DMX prayed over me once and I could feel his anointing. I'm praying for his full recovery https://t.co/xVaid2NYqC

— Chance The Rapper (@chancetherapper) April 3, 2021
Today is 4/3/21 - it's only right that we celebrate the talent and genius of my brother @DMX on the 4,3,2,1 song. We Love you X get well fast. pic.twitter.com/2YejrFdo5E

— LLCOOLJ (@llcoolj) April 3, 2021
I love DMX SO MUCH praying hard for the king

— SZA (@sza) April 3, 2021
Praying for DMX

— Viola Davis (@violadavis) April 3, 2021
DMX the world is praying

— MAXWELL (@_MAXWELL_) April 3, 2021
Prayers for DMX and his family pic.twitter.com/NhKIx0aAyj

— Missy Elliott (@MissyElliott) April 3, 2021
DMX's first FIVE albums went no. 1. He's the only rapper to ever do this. Don't play with Earl Simmons.

— Ronald Isley (@yoyotrav) April 3, 2021
Please pray, send healing energy, whatever positive vibes you can for #DMX

— Gabrielle Union (@itsgabrielleu) April 3, 2021
Tashera shared video of some of the Ruff Ryderz who rolled up outside of the hospital he's in blasting his music:
Since news about X broke, people have been sharing clips from previous interviews and this one hit us hard:
Folks on here joking about DMX the same way they did with Chadwick. You have no idea what people are going through.

X wasn't perfect, but you don't understand what the streets do to you. Talking about "BLM", so long as the Black lives check your boxes.pic.twitter.com/D5gZHJAv1c

— Frederick Joseph (@FredTJoseph) April 4, 2021
We're praying X pulls through!
Photo: hurricanehank/Shutterstock.com
​ ​
​ ​ ​