After The EWF & Isley Bros' EPIC VERZUZ Battle: Folks Have HAD IT With Steve Harvey, Comedic Foolery Ensued, Why Tyrese Had Everyone FED UP
​
Apr 05 | by _YBF
​ ​ ​ ​
We're STILL screaming at the foolery that has ensued following Earth, Wind & Fire & The Isley Brothers' epic VERZUZ Battle. Go inside to see how folks are cutting up, plus why singer Tyrese got on everyone's nerves inside...
It was an Easter Sunday for the books!
Last night's VERZUZ Battle took us back for some nostalgia with a battle between two legendary groups: Earth, Wind & Fire and The Isley Brothers.
Steve Harvey is dressed like he just got to Gotham City and is about to ruin Batman's day pic.twitter.com/Uz3OlO03Wt

— zellie (@zellieimani) April 5, 2021
Special guest Steve Harvey served as the night's host for the Easter Sunday showdown between the two iconic groups, which included appearances from Verdine White, Philip Bailey, Ralph Johnson, Ronald Isley, and Ernie Isley. Rest In Peace to EWF's founder Maurice White.
Nobody:

Steve Harvey every time EWF and the Isley's play a song: pic.twitter.com/afTS4P5nz7

— DJ R-Tistic (@DJRTistic) April 5, 2021
Steve Harvey made sure to remind us this was "grown folks" music to the point where Black Twitter began dragging him for talking so much. During the second half (and seemingly after a chat with VERZUZ co-founder Swizz Beatz), Steve came back and popped off on everyone. Typical Steve. Ha!
Looks like Swizz had a talk with Steve during the break #Verzuz pic.twitter.com/nV86wB5xg0

— Britni Danielle (@BritniDWrites) April 5, 2021
not Black Twitter getting fussed at by Steve Harvey for saying he talking too much sksjdkdks love that for us

— Baddie Birthday 4/21 (@_alexwrites_) April 5, 2021
The groups took us all down memory lane as they performed their classic hits for 23 rounds, told untold stories in between, and even did an outfit change during the battle. The Easter Sunday VERZUZ ended with a mix of "That Lady" versus "September" before the Isley's dropped a video for "Friends & Family" which features Snoop Dogg.
Check it:
Now, foolery is all over social media following the throwback VERZUZ Battle. Spice Adams, Affion Crockett and Godrey "crazy tail selves" did a parody re-enactment of the EWF vs. Isley Bros' battle and it is HILARIOUS!
Like….LAUGH OUT LOUD, call your homegirl almost peed your pants funny.
Get your laugh on below:
We can't with these THREE!!!!
During the battle, singer Tyrese got on everyone's nerves with his commentary during the VERZUZ Battle. As the show aired, Ty hopped in the comments and wrote, "Hate that my mother used to drink everyday – but SHE's the reason I know REAL MUSIC!"
Well, folks are TIREDT of Ty bringing up his "personal trauma" during VERZUZ Battles and they made sure to let him know it. LOL!
Check out the reactions below:
Lord, Ty!
Steve's son, Wynton Harvey, was also in the mix watching his pops from home: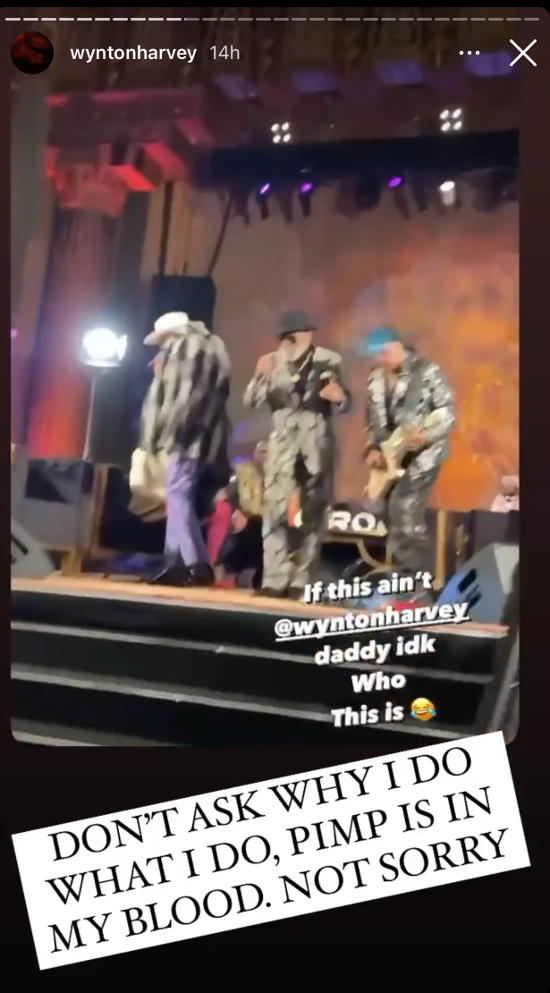 Want more? Get your laugh on at the endless memes that were created from EWF & The Isley Bro's VERZUZ Battle below!
Photo: Spice's IG
​ ​
​ ​ ​