Irv Gotti Apologizes For 'Talking Out Of Turn' About DMX's Death After Swizz Beatz Called Him A 'Bozo'
​
May 01 | by _YBF
​ ​ ​ ​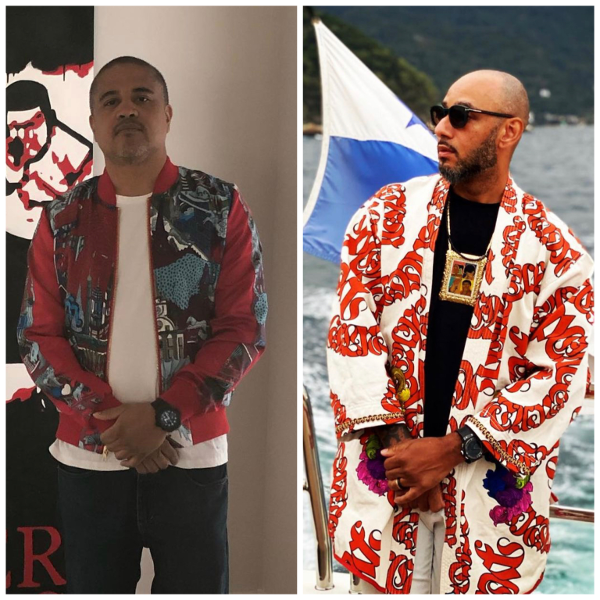 Irv Gotti is apologizing for "talking out of turn" for the comments he made about DMX's death. 50 Cent shared a snippet of what Irv said about X's death on his social media, which prompted X's homie/producer Swizz Beatz to respond. Everything inside…
Last week, Irv Gotti made some comments about DMX's death during an interview with WGCI's Kendra G where he said X died from a Fentanyl overdose from smoking bad crack. He also said X tested positive for COVID-19 while in the hospital.
50 Cent – who doesn't get along with Irv – hopped on Instagram to clown Irv about the comments, sharing a snippet from the interview while calling him an idiot.
"This guy is a idiot," Fif wrote in the caption of the snippet from the interview. "Did he just say DMX died from smoking crack and fentanyl! why would he say that?"
Peep the snippet below:
X's homie/longtime collaborator Swizz Beatz agreed with Fif, writing, "Bozo moves can't lie." Rapper Jadakiss also co-signed.
The Ruff Ryderz rapper passed away on April 9th after a reported drug overdose, which reportedly triggered a heart attack. On April 24th, his life was celebrated during a ceremony at the Barclays Center in Brooklyn. Swizz took the stage and talked about how he wished all the people that were there for X after his passing were there when he was alive.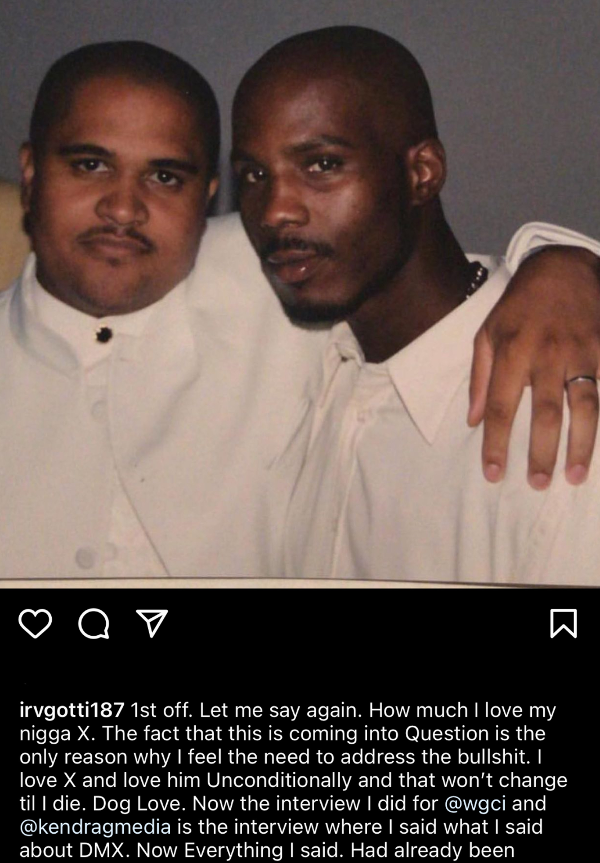 After getting dragged online for the interview, the Murder Inc. honcho hopped on Instagram to apologize and to clarify his statements. He admitted to "talking out of turn," but he claims everything he said had already been reported by the media.
"Everything I said had been out there already. I did not break anything I said. But you know what. I understand. No one wanted to hear it from me. And for that I am truly sorry," he said.

"To ever make people think. I don't love my nigga X. Anybody that knows me or knew X. Cannot ever front like me and X didn't share a special bond. I put my whole career on the line for X. And did things for X that is unquestionable. Our relationship grew and grew to the point where I feel I understood X and the love he wanted. That's why I say DOG LOVE. Unconditional LOVE is what I gave X."
Read his full message below: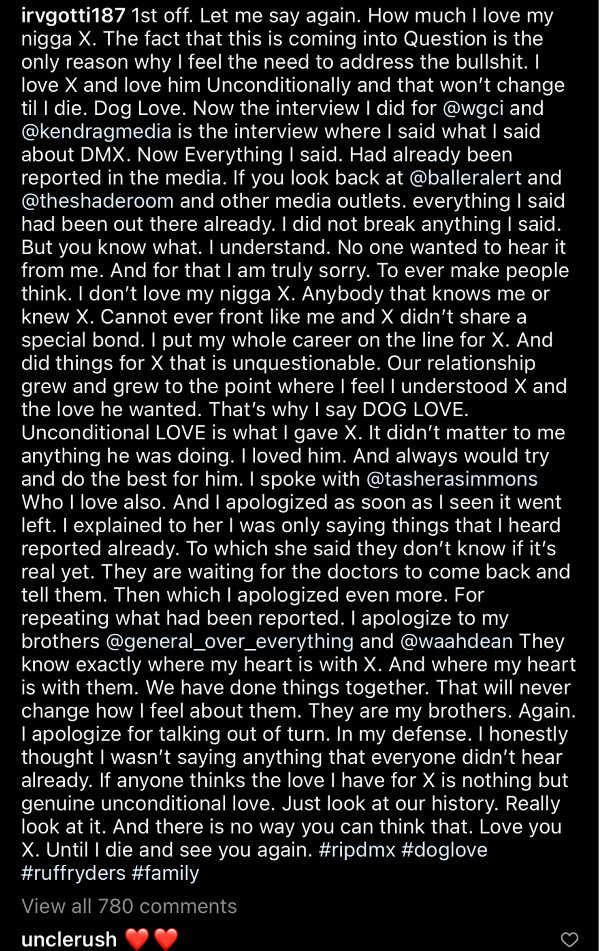 Irv took the high road and apologized. We love to see it.
Photo: Irv's IG/Swizz's IG
​ ​
​ ​ ​