'Greatest Comedian Alive' Katt Williams On Why His Perm Is An Homage To Women & The Huge Misconception About Drugs
​
May 07 | by _YBF
​ ​ ​ ​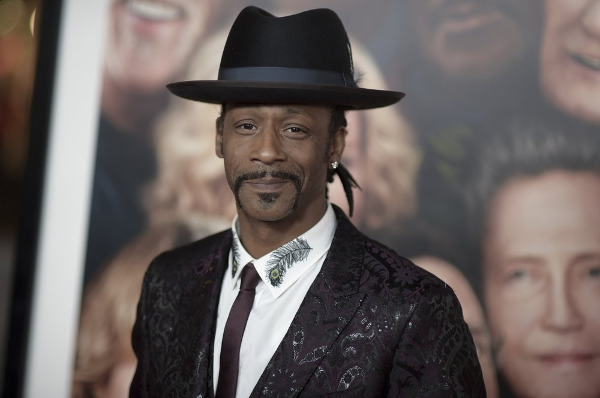 Katt Williams is talking his ish in a new interview with Fat Joe where he explains why he's the greatest comedian alive, why his signature perm is an homage to women and the huge misconception about drugs. Get it all inside…
Talk your ish, Katt Williams!
One thing Katt Williams is going to do is keep it real, whether you like it or not. It's likely one of the main reasons so many people like him.
Recently, the famed comedian hopped on a Zoom call with rapper Fat Joe where he explained why he considers himself the "greatest comedian alive." The reason Katt feels he's the best at this comedy thing is because of his close connection with "the people." He said he speaks the truth and people can relate, so they love him.
"Everything I do is original sir," he said.
The famed comedian – who has been accused of abusing drugs in the past – cleared up the notion that drugs enhance entertainers' creativity, seemingly checking folks who have accused him of using drugs.
"The misconception is that there are drugs that can help you do your job. No there isn't. There aren't drugs that help you memorize to be creative, to come up with something that someone didn't already say. To figure out the funny thing in something tragic. Those are not the side effect of drugs, those are the side effects of brilliance. And so if you think there is some state you can be in that can deliver you a higher frame of comedy, there isn't. It's the closet connection to the people."
By the way, Katt confirmed he hasn't done drugs – only marijuana and nicotine.
"I said 'okay, I'm not going to do those two things. I'm not going to do nothing other than what I'm doing right now.' Right then, I was smoking weed and smoking cigarettes. And that was the end of it. And to this day, all these years later…I'm still just Nicotine and THC.
Drugs didn't make Katt successful…WOMEN did. And with that, he pays homage to his female fan base by rocking his signature perm hairstyle.
"I'm only the greatest comedian living because I have more female fans than any comedian on the global, period. That's the end of the discussion," he said.
He continued,
"A perm is an homage to them [women] anyways, they know what that is."
"See they let me in the business thinking that maybe I was soft out there, you understand? But it was a misconception. Even as 'the pimp comedian,' you have to understand the brilliance in the fact that he's told no pimp jokes, that he told no jokes about slapping a b–ch –that conversation never takes place. You understand?" Katt said.
Fat Joe chimed in and jokingly told Katt not to say those things about the late comedian.
"That's in his autobiography, sir!," Katt responded. "In his autobiography, he tells you who he slept with, what he did, that's what made him the GOAT. He did not hide the things that were bad in his life. The things that you wouldn't tell anyone about."
Later, Katt talked about his upcoming Netflix comedy special (that's currently being edited), his love for black women and more.
Check out the interview below:
While Katt dropped some gems during the interview, fans were upset Fat Joe kept talking over him and seemed unprepared for the interview. Hmph.
Also...
Katt Williams stars in the highly-anticipated horror comedy The House Next Door: Meet the Blacks 2, which is set be to released on Friday, June 11th.
The cast includes Katt, Mike Epps, Bresha Webb, Michael Blackson, Gary Owen, Snoop Dogg, Rick Ross, Lil Duval and more. Peep the new trailer above.
Photo: Richard Shotwell/Invision/AP
​ ​
​ ​ ​