OH IT'S OFFICIAL NOW? A$AP Rocky Calls GF Rihanna 'The One' & Shares How She Made His Life 'So Much Better'
​
May 20 | by _YBF
​ ​ ​ ​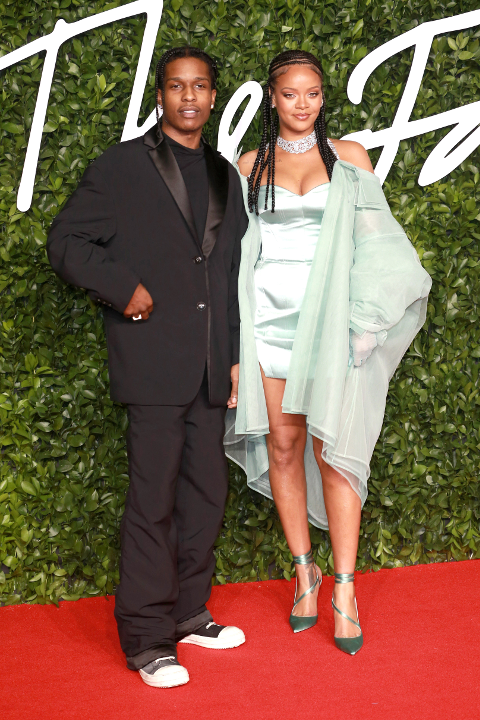 A$AP Rocky calls his girlfriend Rihanna "the one" in a new GQ story, confirming what we all already knew. More deets about their blossoming relationship inside…
Yep, it's official official. Rihanna and A$AP Rocky are a couple.
Rumors about a possible romance between the two entertainers have been lingering for a while now. The Harlem native recently confirmed what we all basically already knew: They're an item.
The rapper/fashion maven is featured on the cover of GQ's June/July 2021 issue where he opens up about his relationship with Rihanna, who ended her relationship with billionare Hassan Jameel a couple years ago, for the first time. Like we said, rumors about Rocky & RiRi have been swirling for a while now, but he's just now confirming the coupledom situation.
The "Wild for the Night" rapper gushed to the publication about his romance with the global superstar. He dubbed her the "love of my life" and while we weren't all the way here for it in the beginning, he's starting to grow on us.
When asked what it feels like being in a committed relationship, the NYC rapper said, "So much better. So much better when you got 'the One.' She amounts to probably, like, a million of the other ones."
And when a man finds exactly what he wants, he treats her as such. It's like a music/fashion mash up where two people who are great at both music and fashion come together as one.
"I think when you know, you know. She's the One," he added.
Aww!
Becoming a part of RiRi's family seems to be A$AP Rocky's goal. They both were spotted together for Thanksgiving and Christmas last year. Rih accompanied him in New York for Thanksgiving and he jetted to Barbados with her for Christmas. Turns out, A$AP's father is from Barbados, so while being their felt foreign, he said he felt right at home.
"It was like a homecoming thing," he said. "It was crazy. I always imagined what it would be like for my dad, before he came to America. And I got to visit those places, and believe it or not, there was something nostalgic about it. It was foreign but familiar."
Being in a family atmosphere, it's only natural to think about creating a family with the person you're madly in love with. The 32-year-old rapper talked about if he's ready to be a father.
If that's in my destiny, absolutely," he shared. "I think I'm already a dad! All these motherfuckers are already my sons—whatchu talkin' 'bout!" He laughs and then starts choosing his words carefully: "Nah, but like, I think I'd be an incredible, remarkably, overall amazing dad. I would have a very fly child. Very."
That would be one gorgeous baby.
You can read more from his cover story here.
While we weren't all the way here for a Rihanna x A$AP Rocky hook up, they're growing on us.
Photo: Cubankite/Shutterstock.com
​ ​
​ ​ ​