Nicki Minaj & Wendy Williams … SQUASH Their Beef & MAKE UP?!
​
May 21 | by _YBF
​ ​ ​ ​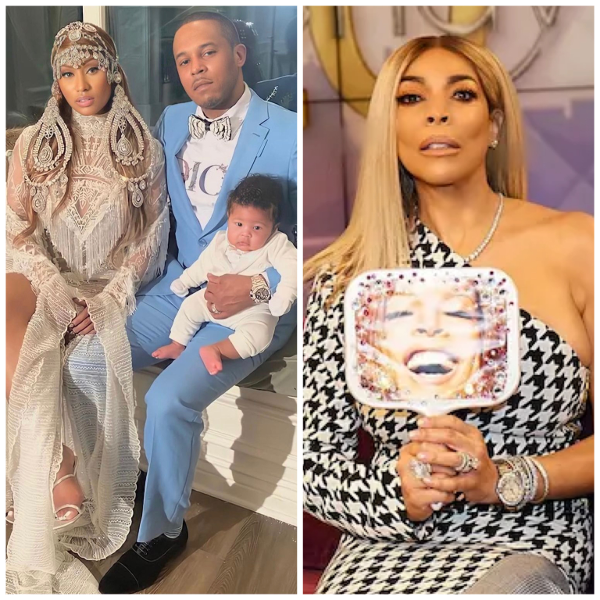 It appears Nicki Minaj and Wendy Williams have squashed their ongoing "beef" and we've got receipts. Check it out inside…
It's no secret Wendy Williams isn't (or wasn't) a fan of Nicki Minaj.
When news hit that Nicki Minaj married her childhood sweetheart Kenneth Petty (an ex-con with a long rap sheet), daytime talk show host Wendy Williams didn't mince her words criticizing her situation and that launched a shady match between the ladies.
While Wendy isn't fond of Nicki's dating choices, she recently made sure to give her props when they were due. Last week, the "Seeing Green" rapper re-released her 2009 mixtape, Beam Me Up Scotty, on the project's 12th anniversary. The project featured new music that features her Young Money family, Drake and Lil Wayne.
On "The Wendy Williams Show," the 56-year-old daytime TV host dedicated a segment to Nicki's new music and she gave her props as a "legend" and an "Icon." Oh?
"Nicki, to me, is definitely an icon and definitely a legend," said Wendy. "She's done things that these young girls haven't even touched, even though they have hit music, but Nicki is different than the rest. She's done things that these young girls haven't even touched, even though they have hit music, but Nicki is different than the rest."
Peep the short clip below:
Wendy Williams says @NICKIMINAJ is both a legend and icon! pic.twitter.com/aBDoWONAwt

— Female Rap Room (@girlsinrap) May 17, 2021
You can watch the full clip below:
The daytime talk show host didn't go overboard with the praise, but the Barbz picked up on the Nicki praise and made it trend on social media:
First time wendy ever said anything positive about nicki so shes still on watch #NICKIMINAJ #BeamMeUpScotty https://t.co/foSd3d7hI4

— SEEING GREEN (@LiDreday) May 17, 2021
@WendyWilliams called @NICKIMINAJ an Icon and a Legend today. The culture is absolutely healing itself pretty wild.

— (@ItsNigelRowe) May 18, 2021
Once Nicki took a break they realize the impact

— Redz Lewinsky (@lowkey02803888) May 17, 2021
Thank you @WendyWilliams for saying @NICKIMINAJ is an icon and a legend! She stands above them all! She can't be touched!!

— QueenMrs (@TheQueenMrs) May 17, 2021
The QUEEN raptress caught wind of Wendy's comments and responded:
"You are an icon & legend as well @wendyshow," Nicki Minaj wrote in the comments of a fan account that posted the clip.
Well look at that. We're here for the ladies ending their ongoing feud.
You'll recall, Nicki & Wendy were involved in a nasty spat that played out on social media and on daytime television. You can catch up HERE.
Speaking of Nicki and criminal acts…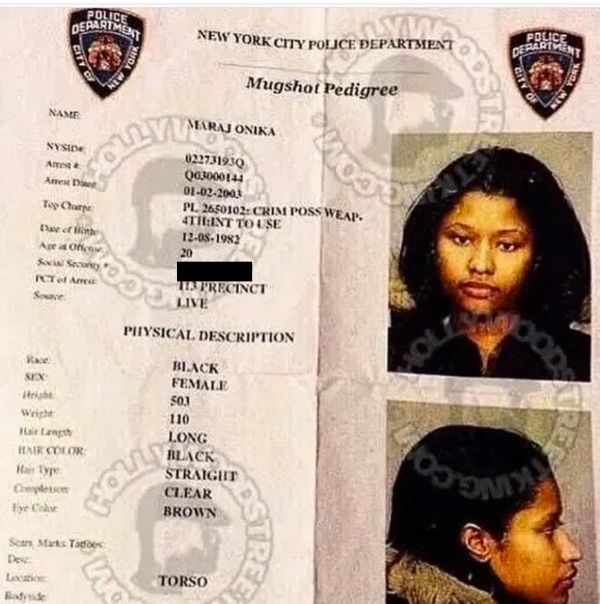 The "Starships" raptress recently did a post and delete of her 2003 mugshot to note the growth in her life.
"It took me years to b able to look at things like this," Nicki wrote in the caption before deleting the post. "Criminal possession of a weapon with intent to use. I did use it tho. This is so inspiring now looking back," she added. "The girl was leaking blood and spent days in the hospital. The word on the street was that I was gonna b deported. I was so scared. Lol. I was 'on the run'. I rlly thought I was in a ghetto movie. I hid my car and went to stay wit my Aunt in Brooklyn chile. Bwahahaaaaa. #Growth."
Also…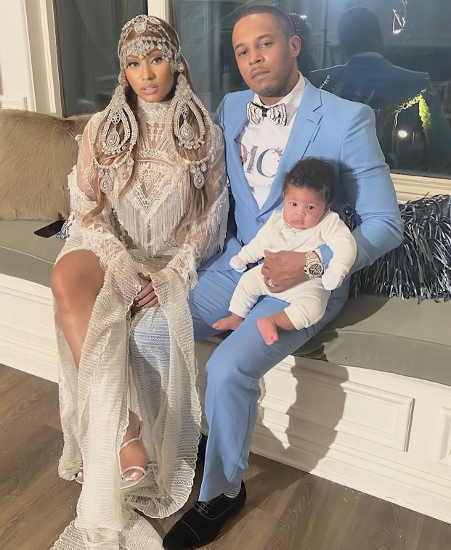 The new mom shared a new flick of her & Kenneth's 8-month-old son, whom she affectionately calls Papa Bear. He was captured in a behind-the-scenes video to promote her new song with Lil Wayne & Drake titled, Seeing Green. Dressed in a Burberry down onesie, the stylish baby was seen on a private jet with his mother. In another flick, Nicki's hubby is holding Papa Bear while they pose for their first Christmas portrait. The Head Barb said fans probably won't be getting any new flicks soon, so enjoy.
Swipe below:
Adorbs.
Photos: Nicki's IG/Wendy's IG
​ ​
​ ​ ​