900,000LBS Of Mary Jane! Jay-Z Is Making Major Boss Moves On His Quest To Take Over The Marijuana Industry
​
May 28 | by _YBF
​ ​ ​ ​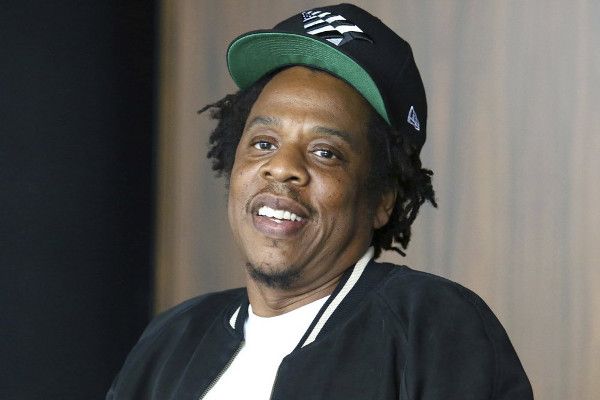 One thing about Jay-Z, when he gets involved in new projects, he takes them to the next level. We told you about the rapper-turned-Hip Hop mogul's new cannabis brand a few months ago. Now, we've got deets about how he's expanding his marijuana brand for the elite cannabis connoisseurs. Read up on how he's making his mark inside….
Jay-Z is not playing any games when it comes to scooping a bag! He has his hand in music, sports management, and streaming – just to name a few. Now, he's ready to take over the marijuana industry.
Back in October, we told you the Hip Hop mogul was getting his feet wet in the cannabis industry. Since then, he has been making major moves behind-the-scenes to bring the finest strains of cannabis to marijuana mavens.
After announcing his cannabis brand MONOGRAM, the Roc Nation Business MAN inked a deal that will produce 900,000 pounds of his product!
So check it, Hov's MONOGRAM company is owned by The Parent Company (TPCO Holding Corp.). The rap legend – who is the Chief Visionary Officer - helped the brand acquire another cannabis company called Mercer Park Brand Acquisition Corp. Then, there's a merger with another cannabis brand, Glass House Group, which is reportedly worth $567 million.
With the merger, Monogram will have ownership in California's largest cannabis producer. The Parent Company also negotiated a 10-year deal with Glass House, which will produce almost half a million pounds of cannabis biomass.
Also, The Parent Company and Glass House are finishing up a $25 million retail partnership agreement over six years that will enable the Parent Company's products – including MONOGRAM – to be sold across all Glass House retail locations. Talk about cutting out the middle man and owning every step.
"These partnerships are a fantastic opportunity to secure long-term access to over 900,000 pounds of high-quality, low-cost, California-grown cannabis for use across our expanding portfolio of branded products," said Steve Allan, Chief Executive Officer of The Parent Company. "Our focus over the last 100 days has been to continue to scale up our supply chain. Our strategic investment accomplishes two important components, gaining access to Glass House's greenhouse-grown cannabis at attractive pricing and expanding the distribution of our products to their network of retail stores."
The Parent Company has reportedly purchased four acres of licensed high-quality outdoor cultivation from a consortium of experienced cannabis farms affiliated with a company called Mosaic.Ag. It's going down.
Jay-Z's MONOGRAM marks a new chapter in cannabis defined by dignity, care and consistency. It is a collective effort to bring you the best, and a humble pursuit to discover what the best truly means. MONOGRAM has assembled a board of cannabis experts who grade and select every flower by hand. These luminaries have developed a program of extended humidity control, post-harvest care, trimming and flushing that guarantees our finished product is the best it can be.
The new company comes over a year after the artist-turned-entrepreneur was named the Chief Brand Strategist of the California-based cannabis company Caliva where he helps out with creative decisions, outreach efforts, strategy, and social justice issues surrounding legalization.
Cannabis connoisseurs, get excited!
Photo: Greg Allen/Invision/AP
​ ​
​ ​ ​