Bill Cosby Denied Parole After Refusing To Participate In Sex Offender Programs, Boosie - Of Course - REACTS
​
May 29 | by _YBF
​ ​ ​ ​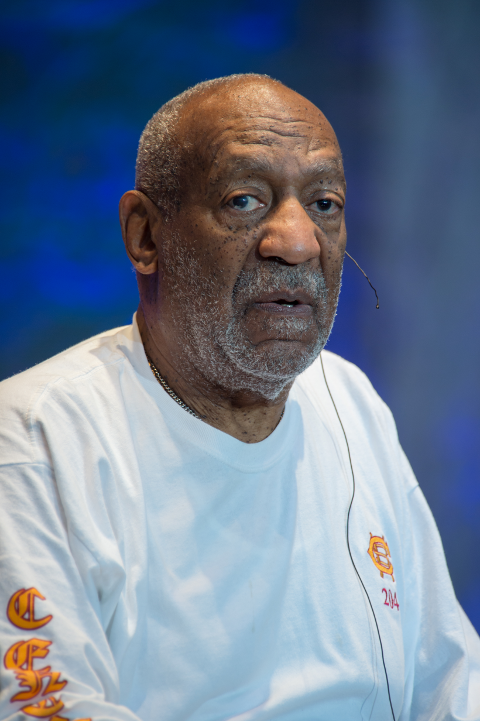 Bill Cosby has been denied parole by the Pennsylvania Parole Board after refusing to take state-mandated sex offender programs in prison. The "Cosby" creator/star maintains his innocence while rapper Boosie tweets for his release. Deets inside…
Bill Cosby isn't getting our of prison anytime soon.
The 83-year-old "Cosby" creator was denied parole after refusing to participate in state-mandated sex offender programs during his nearly three years behind bars. Cosby said he would serve the full 10-year sentence rather than acknowledge wrongdoing and take part in a therapy program for sexually violent predators.
Bill Cosby refuses sex offender therapy in prison because he doesn't see his rape as abuse. Abusers never do.

Meanwhile his victims sigh with great relief that Cosby's parole was denied.
Thank you Pennsylvania https://t.co/qiJkbEcFwi

— P.A.M. Hydress (@PameLaFF) May 28, 2021
This is the first year Cosby was eligible for parole since his guilty verdict was handed down. Cosby was sentenced to 3-10 years on September 25, 2018 after he was found guilty on three counts of aggravated indecent assault. Cosby was accused of drugging and sexually assaulting Andrea Constand at his Philadelphia home in 2004
Since his conviction, Cosby has been serving out his sentence at SCI-Phoenix in Montgomery County, Pa.
Laura Treaster, a spokeswoman for the state parole board, confirmed the decision, which was made on May 11.
Cosby spokesperson Andrew Wyatt called the decision "appalling" and said Cosby "vehemently proclaims his innocence."
"We knew he was going to be rejected," said Andrew Wyatt. "He called me and told me that if he didn't take the course, he would be denied. He has maintained his innocence from the beginning."
The troubled star must also overcome a recommendation against parole from the state Department of Corrections and maintain a clear conduct record. Cosby was also told to develop "parole release plan."
In the meantime, Cosby is keeping hope alive that the Pennsylvania Supreme Court will rule in his favor after filing an appeal this past December. The court has not ruled yet.
Cosby's lawyers argued the trial was flawed because five other accusers were allowed to testify to support the sexual assault complaint filed by a former Temple University basketball team manager. Not only that, they also said the judge should not have let the jury hear Cosby's damaging testimony from accuser Andrea Constand's related civil suit.
Rapper Boosie Badazz has been a Cosby supporter since the sexual assault reports first came out. He's still riding for Bill on social media:
They really hoping BILL COSBY die in prison SMH FREEBILL

— Boosie BadAzz (@BOOSIEOFFICIAL) May 28, 2021
Not surprised seeing that he often minimizes sexual assault, including of his own children, and holds misogynous views of women.
EXTRAS:
1. Southwest Airlines will NOT resume alcohol service after a white woman assaulted a flight attendant and knocked out two of her teeth. STORY
Photo: Randy Miramontez/Shutterstock.com
​ ​
​ ​ ​