Venus Williams' Energy Towards Media Scrutiny Amid Naomi Osaka's French Open Exit Is EVERYTHING
​
Jun 02 | by _YBF
​ ​ ​ ​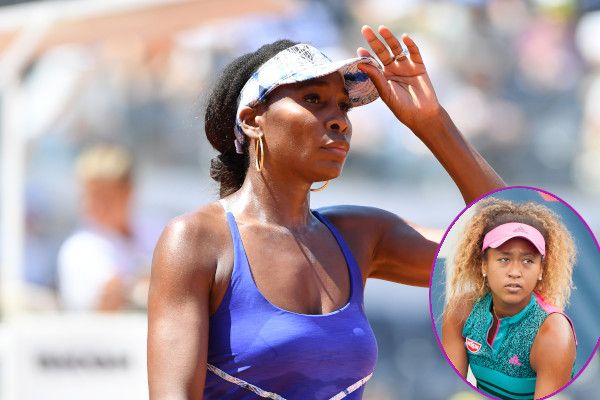 Venus Williams gives an epic response on how she responds to media scrutiny following Naomi Osaka's decision to withdraw from the French Open to protect her mental health. Find out Venus and her sister Serena Williams' responses to Naomi's withdrawal inside...
One of the tennis queens have spoken!
Venus Williams drops her own two cents on how she handles media scrutiny following Naomi Osaka's decision to pull out of the French Open to protect her mental health. And her response was epic.
"For me personally, how I deal with it was that I know every single person asking me a question can't play as well as I can and never will," Venus said during a press conference following her first-round loss in the French Open. "So no matter what you say or what you write, you'll never light a candle to me."

"So that's how I deal with it. But each person deals with it differently," she said.
Peep the clip below:
AND THAT'S ON PERIODT. @VenusesWilliams | #RolandGarros pic.twitter.com/wwTsp0dUHy

— TENNIS (@Tennis) June 1, 2021
MIC.DROP. Don't come for her unless she sends for you.
On Monday, Naomi withdrew from the French Open almost a week after she announced she would not participate in any media interviews during the tournament due to mental health concerns.
— NaomiOsaka (@naomiosaka) May 31, 2021
The 23-year-old four-time Grand Slam champion was fined $15,000 on Sunday, which she donated to a mental health charity. All 4 of the Grand Slams banded together to put out a statement threatening to disqualify her if she continued her boycott of media interviews. ugh.
Tennis GOAT Serena Williams also addressed Naomi's exit, saying she has struggled with press scrutiny as well, but that it ultimately made her stronger. And Naomi is handling this the best way she can.
"The only thing I feel is that I feel for Naomi," explained the 39-year-old Grand Slam champion. "I feel like I wish I could give her a hug because I know what it's like."

"Not everyone is the same. I'm thick. Other people are thin. Everyone is different and everyone handles things differently. You just have to let her handle it the way she wants to and the best way she thinks she can. That's the only thing I can say. I think she is doing the best she can," said the 23-time Grand Slam champion.
Peep the clip below:
'I wish I could give her a hug, - Williams on Osaka's withdrawal.

Serena Williams said on Monday that she believes Naomi Osaka is 'doing the best she can,' following the second seeds withdrawal from the French Open after deciding not to speak to the media during the tournament. pic.twitter.com/HJhFkgTV3k

— Dylan Zhao (@CGTNDylanZhao) June 1, 2021
Earlier this week, Naomi Osaka revealed she suffered from "long bouts of depression" since defeating Serena at the U.S. Open in 2018 where she won the first of her four majors. She also revealed she gets "huge waves of anxiety" before speaking with the press.
NIKE issued a statement in Naomi's defense:
"We wish to offer Naomi Osaka our support and assistance in any way possible as she takes time away from the court," the statement read.
And we'll just leave this here...
I see the French Open has returned to my timeline yet again... Let's remember the time they banned Serena Williams from wearing a black cat suit that was designed to stop blood clots after giving birth.

Punishing Naomi and other Black and Brown players is their status quo. pic.twitter.com/8BhpAB0CVy

— Taneka Stotts (@TanekaStotts) May 31, 2021
Oh, we remember.
BONUS:
we didn't quite get the W today but it was an honor to play with you @Venuseswilliams pic.twitter.com/0DYE9CKqnA

— Coco Gauff (@CocoGauff) June 2, 2021
Speaking of Venus, she linked up with Coco Gauff, who has openly called Venus her idol, for the Doubles tourney during the French Open. They didn't win but we LOVE the double dose of Black Girl Magic.
Photos: FRANCESCO PANUNZIO/Rena Schild/Shutterstock.com
​ ​
​ ​ ​