Evelyn Lozada Announces She's Leaving 'Basketball Wives' After 9 Seasons, But These Familiar Faces Are Returning
​
Jun 03 | by _YBF
​ ​ ​ ​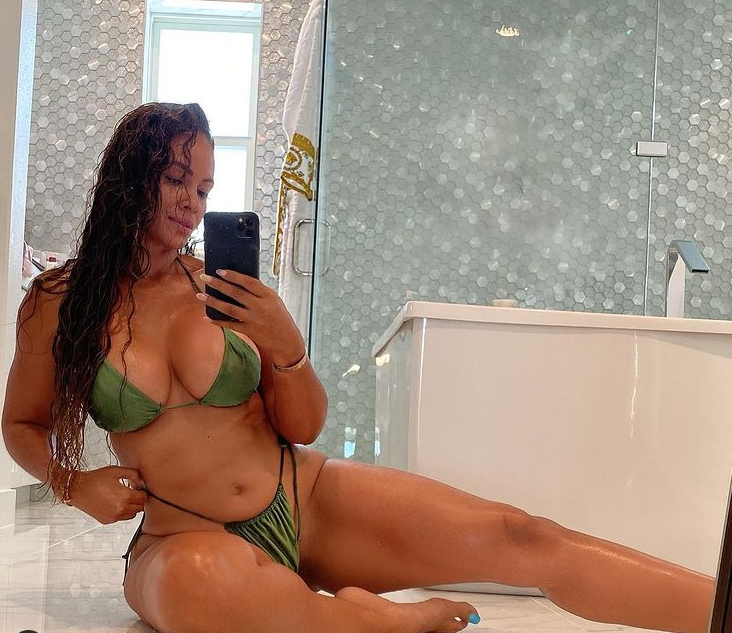 Evelyn Lozada has decided to leave "Basketball Wives" for good. Find out why she has called it quits after 9 seasons, plus deets on several familiar faces that will be making a return inside...
Evelyn Lozada's claim to fame came when she appeared on "Basketball Wives: Miami" in 2010. She was casted on the show following her relationship with NBA player Antoine Walker from 1998 until 2008. Her fiery personality made her a fan favorite quickly. Well, a favorite to some and a favorite to hate for others. Either way, folks were checking for her.
After 9 seasons on the hit reality show, Evelyn is shooting her last shot...again. The reality show star chopped it up with E!'s Justin Sylvester on "Just The Sip" podcast where she announced she is leaving the (often toxic) show for good.
"I am no longer going to do Basketball Wives," she said. "I think that it's time for me to open up the universe to other things and it's been a hard decision because I can do it with my eyes closed. But it's so difficult and it takes so much energy and it's not the most positive energy."

"But at the same time I think it's so difficult and it takes so much energy and it's not the most positive energy and I just open up to the universe to allow other things to flow in," she added.
This past season was hard for Ev. The 45-year-old reality star battled her on-again, off-again BFF Jennifer Williams, she duked it out with frenemy/co-star Tami Roman and that ongoing legal battle with Ogom "OG" Chijindu (who accused her of defamation) is still ongoing. Ev has had enough and is now focusing more on how her actions and comments can/would affect her children.
"Sometimes you have to say 'Alright I gotta walk away from this' – I have to close the door," she said. "So I've been feeling this type of way for the past few seasons. Miami days, we would have scenes and I didn't care what happened in those scenes, I'd walk away. But now I have a conscious of what I say and what I do and what my kids are going to see. I walk away from it feeling heavy."
Peep her announcement below:
In case you forgot, Evelyn quit the show after Season 5 when she was dealing with her domestic violence situation with her ex-husband/former NFL star Chad "Ochocinco" Johnson. Following her domestic violence drama, Ev landed her own reality show, "Living' With Lozada," which premiered on OWN. The show only lasted for two seasons before she made her return to "BBW."
Now, Evelyn is focused on raising her children and expanding her health & fitness brand, her jewelry line and her CBD collection.
Good for her.
As for the next season of "Basketball Wives"....
With Ev leaving the franchise, a group of familiar faces will be making a return.
According to HipHollywood, former "BBW: LA" stars Brittish Williams, DJ Duffey, Angel Brinks and Brooke Bailey will be making a return for Season 10. The site reports:
Brooke Bailey, Brittish Williams, DJ Duffey and Angel Brinks have all been given offers to return for season 10. We're told the four ladies in particular have all said yes and filming is set start soon. They will join cast members Jackie Christie, Malaysia Pargo, Jennifer Williams and twins Nia and Noria Dorsey. Per the source, executive producer Shaunie O'Neal will appear in a limited capacity and "is focused on creating new and fresh content through her production deal with the network." A source close to production also revealed that Basketball Wives alum Brandi Maxiell may also rejoin the series for season 10. Maxiell was a cast member on 'Basketball Wives LA' and appeared on season 6 of 'Basketball Wives'.
Hmm...should "BBW" just wrap it up for good or nah?
Photo: Ev's IG
​ ​
​ ​ ​