Summer Walker Posts Thirst Trap IG Flicks After Blasting Her BD London On Da Track...Again
​
Jun 04 | by _YBF
​ ​ ​ ​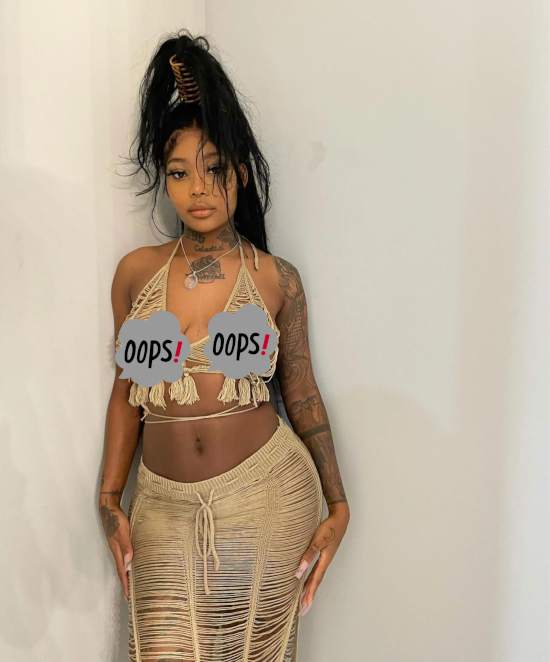 Summer Walker did a photo dump on her social media where she gave fans a sneak peek at her lady lumps. The risqué photo dump comes after she blasted her daughter's dad, London On The Track, for the umpteenth time. Yes, we're exhausted as well.
More inside...
It's round #765874 of Summer Walker blasting her daughter's dad London On The Track. Yep, they're on bad terms...again.
It's been super rocky between singer Summer Walker and her producer baby daddy London On The Track since they began dating in 2019. One minute they're good, the next...not so much.
Right now, they're on the outs and the "Girls Need Love" singer is letting everyone know it...as she often does. Well, as they both like to do.
London hopped on Twitter with a subliminal message, writing, "Don't feel bad about helping someone & then they casually forget when they are in a better situation .... A river that forgets it's source will soon dry out."
Obviously, Summer felt a way about his tweet, so she addressed it on her IG Stories, sharing a screenshot of his tweet with a response:
"Ladies run from this type of man. A man that believes you are NOTHING without them from the start till the end will never want you to be anything without them. They will sabotage anything you do solo and envy you once you begin to stand on your own 2 feet. That's not real love, that's control. Big narcissist vibes."
She continued:
"God is my source [laughing emoji]. Don't ever play yourself & most importantly there's no I in Team."

"& why would you want the mother of your child to soon 'dry out' so that I can't provide for her. Lmaooo n*ggas is weird. If you ain't the captain of the ship it's just sink the whole ship lmao. Okay I'm done."
Then, she followed up with some thirst trap flicks, which you can swipe through below:
We've gone through enough of their social media spats to know by now they could make up tonight and will be in the studio together sharing lovey dovery videos. Oh yes, it has happened before, so again, we wouldn't be surprised.
Before drama with her daughter's dad, some fans were dragging her on social media after she shared a picture of herself holding her 2-month-old daughter:
Apparently, people had an issue with how frail Summer's baby looks to them after she shared what she's feeding her baby. In a social media post, Summer posted a picture of food ingredients where it appeared she was mixing hemp seed hearts, raw honey and mushroom powder into a drink. Some folks even threatened to call CPS on Summer for child neglect/abuse.
The 25-year-old kept her daughter's face covered in the shot since she previously told her fans she would never post pictures of her child.
Peep some of the backlash below:
i'm cackling at summer walker thinking breast milk is toxic for her baby, but has no problem injecting silicone in her body.

— (@moisturizednerd) May 28, 2021
Summer Walker: My baby is healthy (post picture)

Black Twitter && CPS: pic.twitter.com/qk1emurJpx

— Mamba Out (@kcjj_04) May 27, 2021
The Summer Walker thing is terrifying. Ngl. Somebody needs to save that baby.

— 5hahem (@shaTIRED) May 27, 2021
More stuff about Summer Walker's treatment of her newborn baby....I mean.... pic.twitter.com/XBO33TNDwl

— (@dotcombaby947) May 27, 2021
To any Summer Walker fans that are justify Summer literally starving her baby and feeding them foods that their 2 month old stomach and newborn system can't take or digest yet: don't have kids. pic.twitter.com/1AclM2jGt5

— (@dotcombaby947) May 27, 2021
who allowed summer walker to walk outta the hospital w/ that baby pic.twitter.com/wfWrVDjhrR

— A (@mayatbhh) May 27, 2021
In response to the backlash, she wrote on IG Stories:
"Yall: POST THE BABY BITCH WE WANNA SEE! Also y'all: roasting a baby who's [sic] face you can't even see. lol make it make sense. In conclusion mf's is weird and I will never post my baby so stop asking."
The backlash about her daughter clearly pissed her off because she also said she's no longer interacting with her fans.
"Diva mode activated," she wrote on her IG Stories.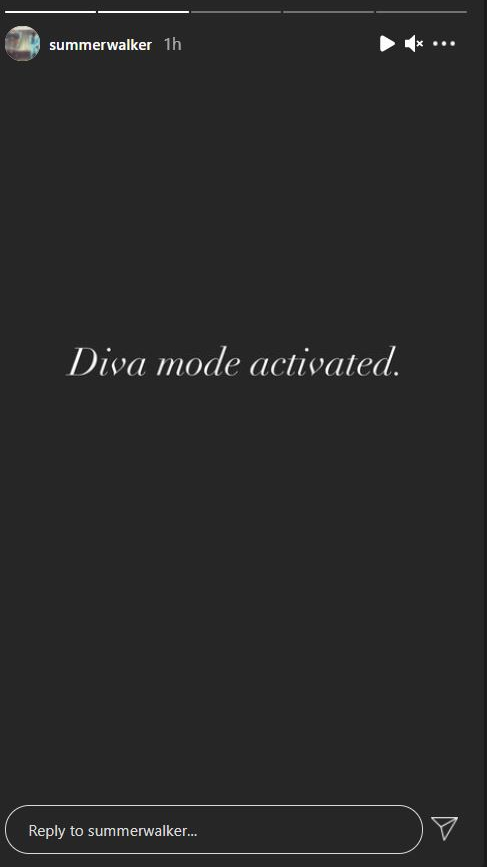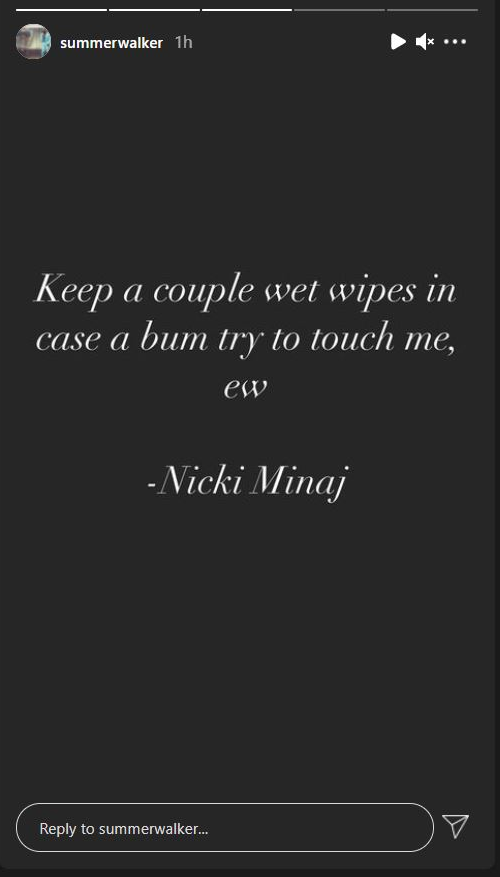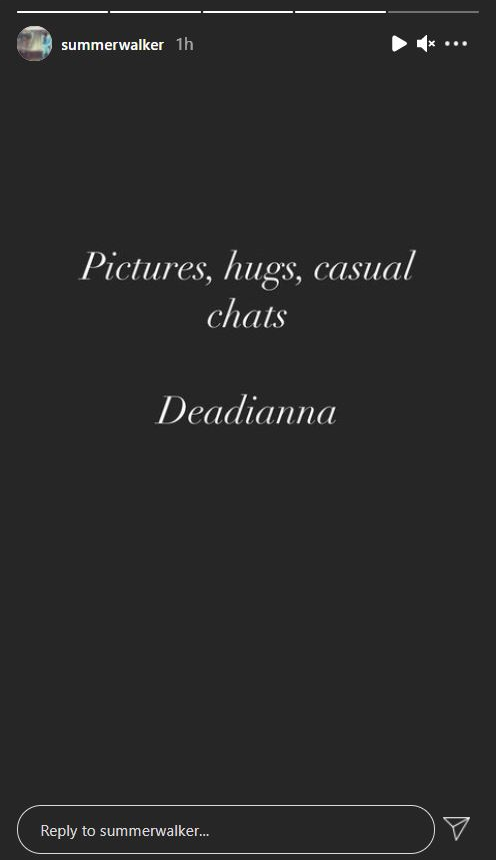 "Keep a couple wet wipes in case a bum try to touch me, ew - Nicki Minaj. Pictures, hugs, casual chats, autographs Deadianna," she wrote.
Hmm...we'll see how long she keeps the anti-fan vibes since the nation is opening back up and she'll be able to hit the road soon. Concerts + meet & greets = COINS.
Photo: Summer's IG
​ ​
​ ​ ​