Word On The Curb Is That Father-Of-7 Cam Newton & IG Comedienne Jazzy Are In Some Type Of Situationship
​
Jun 04 | by _YBF
​ ​ ​ ​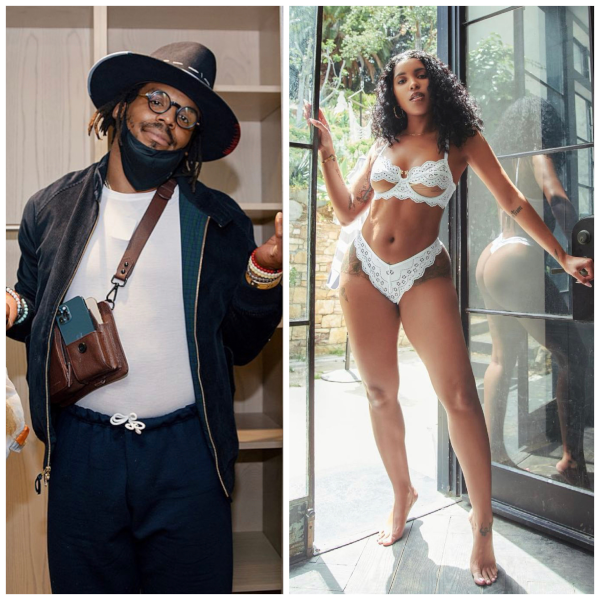 Another pandemic romance? Fans believe so. It appears NFL quarterback Cam Newton may have a new woman in his life. Word on the curb is that he's dating Instagram comedian Jazmin "Jazzy" Brown. And there are receipts!
Check them out inside...
Is there a love connection between a NFL baller and an IG comedienne? Fans sure believe so after piecing together some social media content.
There's talk that New England Patriots quarterback Cam Newton has a new woman in his life and folks believe it's Instagram comedienne Jazmin "Jazzy" Brown. The reason? Well, she's been commenting and liking flicks and videos on his social media pages type heavy. Not only that, there are rumors that the two have been spotted together in Atlanta and in L.A. And some folks believe their social media pics prove she's been posting from his house.
We know what you're thinking...didn't he just welcome a baby boy with IG fitness model Reina Shaw a few years ago? Yes, he did. On Father's Day last year, Cam gushed about being a father of 7 children - five biological ones and two stepchildren between his ex-girlfriends Kia Proctor and Reina Shaw. Cam took on the father role for Kia & Reina's children both had from previous relationships.
While his hands are busy juggling his time being a father and playing quarterback for the Patriots, he has still found time for another girlfriend...allegedly.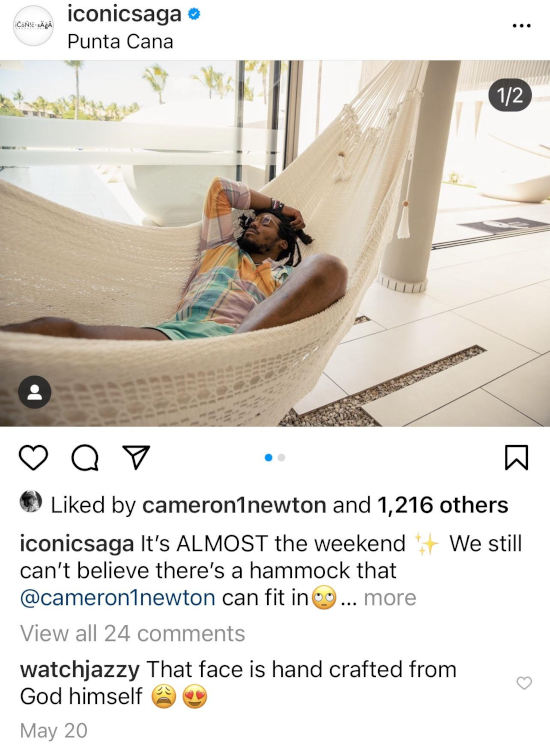 Word on the curb is that Cam is dating/seeing/(or whatever else you want to include here) Instagram comedian Jazmin "Jazzy" Brown.
Chick has been heavy in his comments on social media lately: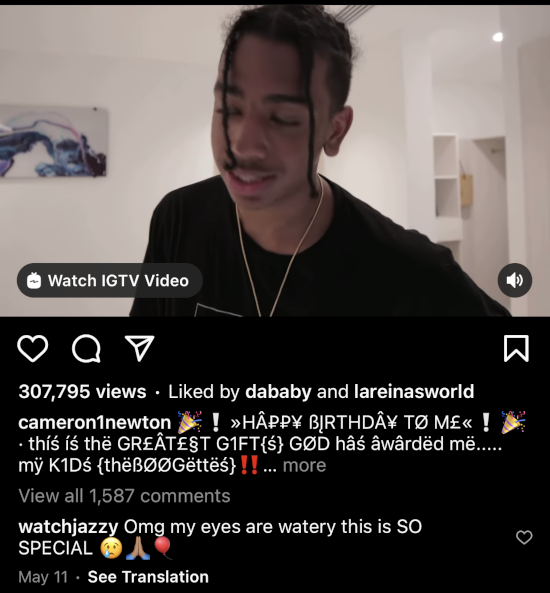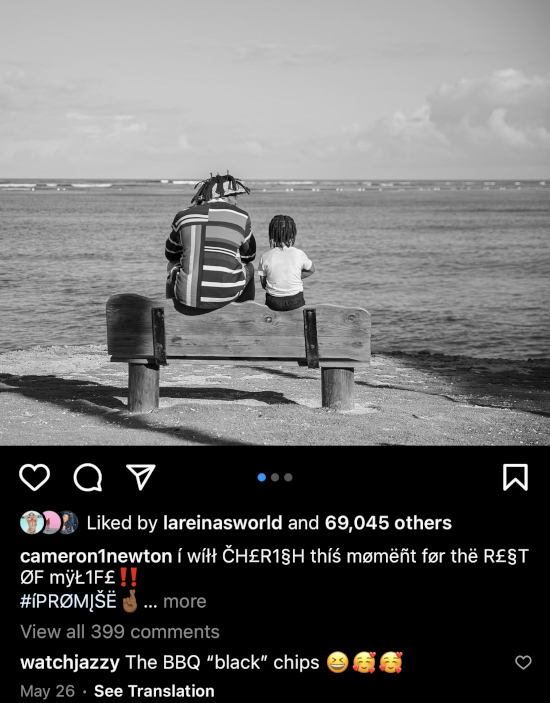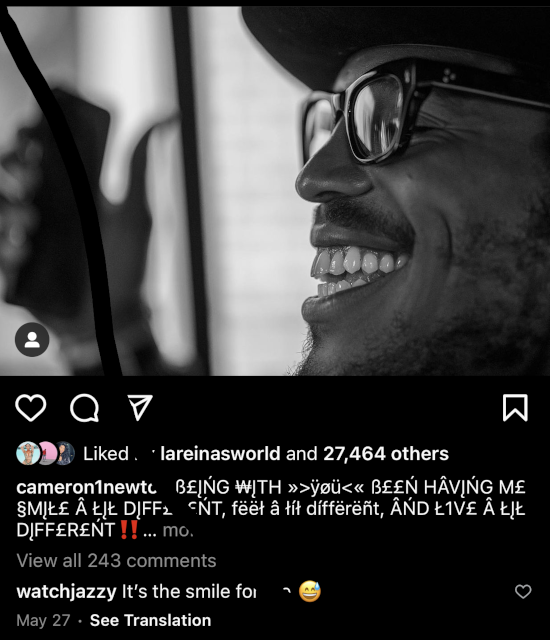 Before she became a regular in Cam's comment section, fans were already piecing things together.
In February 2021, both Cam and Jazzy shared flicks that they were watching the sun rise on Venice Beach. Of course, they didn't post pictures of themselves together, however, they did put up IG Stories right after one another, which you can check out below: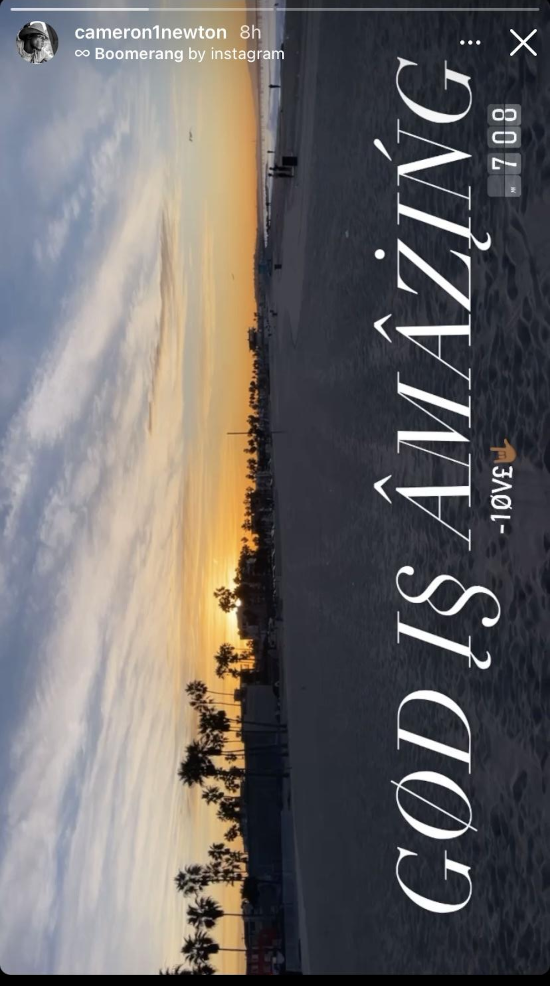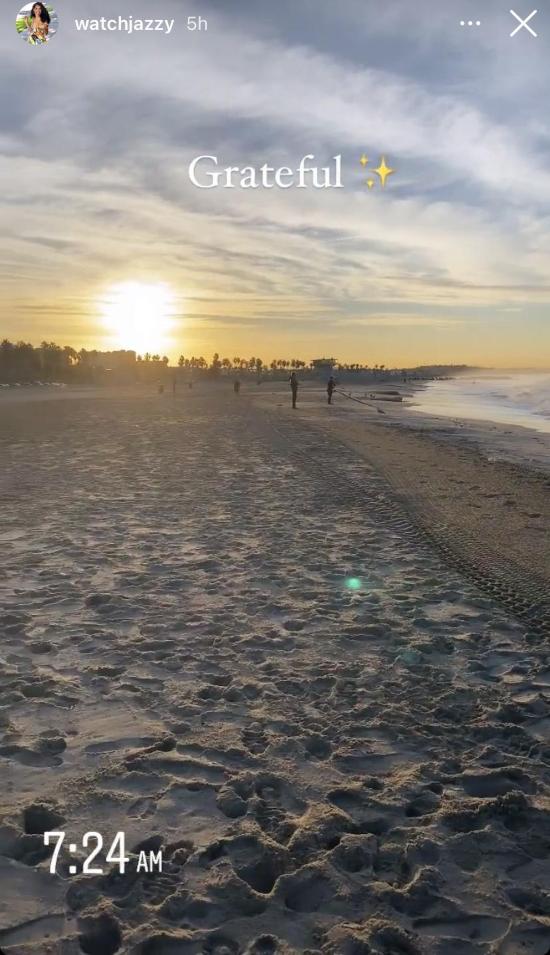 Mmhmm...
Following the IG Stories flicks, they also posted up timeline photos:
Before that, Jazzy shared a workout video in Summer 2020 where a man who appears to be Cam makes a quick cameo. If you blink, you may miss it. Check it out below:
There's talk on the Internet that Jazzy often joins Cam at a gym in Atlanta and they work out together.
Oh, but get this...
In March 2021, Reina posted a picture with her son's father Cam after a workout, which served as the first photo of Cam and Reina together....ever.
Months later, there's talk that Jazzy is posing it up at Cam's Boston apartment...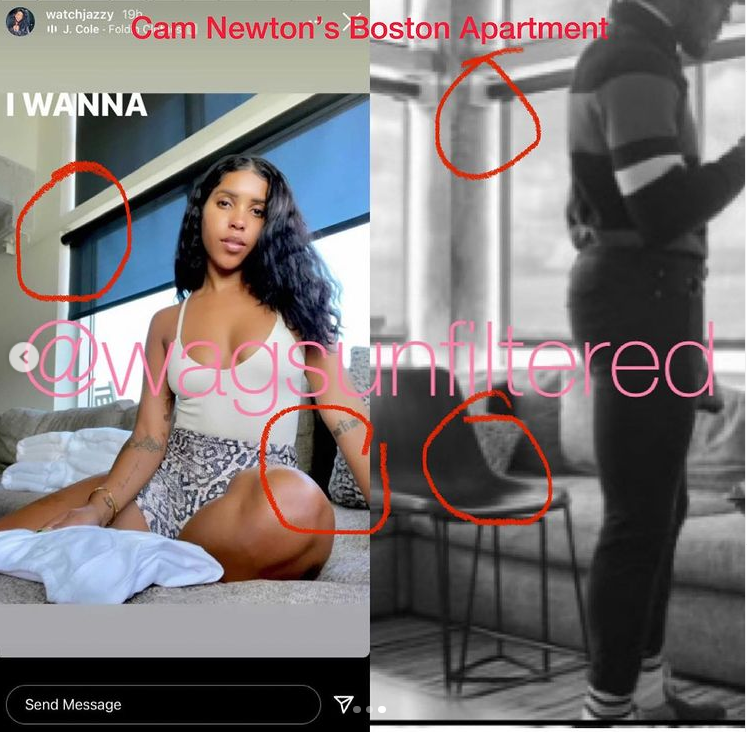 IG blog WagsUnfiltered put photos of Jazzy and Cam side-by-side, claiming she was at his Boston residence. It's unclear if she was actually there, so you can be the judge of that:
Well alright.
Photos: Cam's IG/Jazzy's IG
​ ​
​ ​ ​