T.I. Drops 'What It's Come To' Visuals Where He Addresses 'Scorned Women' Amid Sexual Assault Accusations, Alleged Victim Responds
​
Jun 08 | by _YBF
​ ​ ​ ​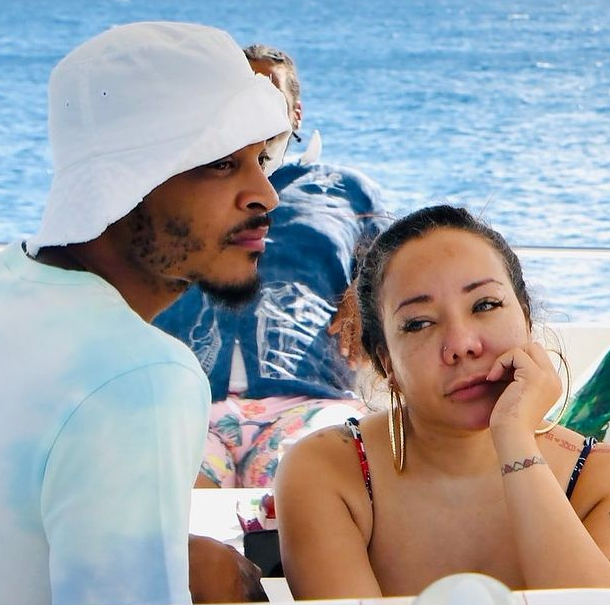 T.I. responds to the sexual assault allegations again with the release of the visuals to his latest single "What It's Come To," which features his wife Tameka "Tiny" Harris. Sabrina Peterson - the couple's former friend - responds to his musical release. More inside...
T.I. responds to the sexual assault allegations made against himself and his wife, Tameka "Tiny" Harris, again. Last month, he released a new track titled "What It's Come To" where he seemingly addressed the serious sexual abuse allegations made against him.
On the track, Tip addressed a "scorned woman" who's trying to extort him:
"Behind the foreign cars, clothes and expensive jewelry/I got a heart made of gold, motives be the purest/And they say hell have no fury like a woman's scorn/Fuck that, I'm crankin' up the jury, who you lyin' on shawty?/Extortion, is that what you got your mind on, shawty?/Tell 'em, "Get it how you live, shawty, I ain't goin' for it"
The lyrics seemingly coincide with his criminal case (yes, the LAPD is currently investigating him) and the visuals do the same. In the music video, Tip & Tiny are the subjects of a criminal investigation, however, it's led by a woman Tip refers to as "The Parasite" instead of the case being conducted by the police.
The track was released on the heels of that news that the LAPD is investigating an alleged incident from 2005. If the police are able to find enough information to bring up charges, it's reported the file will be passed to Los Angeles County D.A. George Gascón's office. It will then be up to the D.A. and the office's sex crimes unit to decide if they want to take further action.
The sexual abuse allegations made against rapper T.I. (real name Clifford Harris) and his wife Tameka "Tiny" Harris aren't going away any time soon. Dozens of women have come forward to accuse the couple of sexual abuse, including claims of forced drugging, kidnapping, rape, coercion, and intimidation in Georgia and California.
The allegations were made public after Tip & Tiny's former friend, Sabrina Peterson, filed a defamation suit against them back in March. You'll recall, the sex abuse scandal was brought to light back in January after Sabrina publicly put the LIBRA rapper on blast for allegedly holding her at gunpoint in front of children a few years ago. Some of the alleged sexual assault incidents date back almost 15 years ago.
After Tip released the visuals, Sabrina responded where she called him out for mocking her in the video and victim shaming.
"I have been in federal trouble before, no matter how the public feels about they can't save you. Since your million dollar team won't tell you I will. You aren't taunting me you are taunting your investigators. You aren't taunting me you are igniting more women that have stayed quiet that you victimized DUMMY," she wrote in a post on Instagram before setting her page private. In the caption, she wrote:
"Many of your fans have been victimized in their lifetime. Your tactics aren't a good look.

"It's actually sad! It's heartbreaking! It's one thing to put a gun to a woman's head but it something totally different to keep attempting to victimized that woman again & again.

"When it's all said it done I took the high road & tried to give mercy but you repaid it with mockery. Get out the booth & behind cameras & SEE ME IN COURT!

"To all men out here victimizing women just note this your victim may be a child today, she may be broke today, she may be dumb today but you DONT KNOW WHO YOUR VICTIMS WILL BECOME.

"Victim SHAMING IS NOT OK!
He also mocked Sabrina for requesting an apology:
"An Apology??? -Drako voice #WhatItsComeTo," Tip captioned a picture of himself laughing with friends. Tiny hopped in the comments and said "LOL it's too early for this sir."
Next up for Tip? He's set to release a new album titled, Kill The King. He's promoting it as his "final album." We shall see...
Photo: Tiny's IG
​ ​
​ ​ ​