Taylor Townsend Calls Out U.S. Tennis Association For 'Fatphobia' - 'They Took Away My Dream, Or At Least They Tried'
​
Jun 11 | by _YBF
​ ​ ​ ​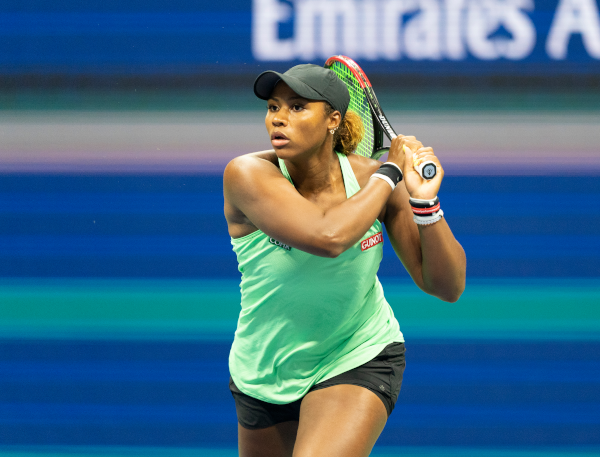 Tennis star Taylor Townsend opens up about how she has dealt with extreme sexism, racism and harsh criticism for being "too big." Now, she's sharing how the U.S. Tennis Association tried to take her dream right from under her for what she considers to be "fatphobia."
Read her heartbreaking story inside...
Growing up black and female in America is ... hard. It gets harder when a young, black female decides to participate in a sport which has historically been deemed as a "white man's sport."
These days, young, black women get to see people who look like them at the top level of athleticism in tennis with champs like Serena Williams, Venus Williams, Naomi Osaka, CoCo Gauff and more burning up the tennis courts.
Taylor Townsend - who recently celebrated her first Mother's Day - wrote a piece for The Player's Tribune where she opened up about how she has been mistreated in the tennis world. Even at the age of 11, folks were coming for her over her size and race.
I mean, when me and my big sister, Symone, started having success….. how do you think those parents reacted to these two little Black girls taking over tennis in Georgia, of all places?
Lemme tell you: People had a lot of issues with that. Oh, they made that known.
It's not like anyone was throwing things at us on the court or anything. No one was outwardly saying anything like racist racist. But even still, man. When you walk into a room, or when you're in a big crowd….. you know. You feel it.

It felt like I was getting criticism that other players weren't getting. Parents started complaining before every match, coming out with all these excuses about why I shouldn't be playing against their kids and whatnot. Sometimes they'd go to the tournament director about me, asking for my birth certificate. No — for real!! They'd ask for my birth certificate.

Parents would be out there, like, "Oh, no, she can't be 11. She's too big. She's too developed."
Despite such criticism, she continued to play her best and she ended up becoming the number one junior girl's tennis player at age 16 in 2012.
The 25-year-old candidly explained how the U.S. Tennis Association allegedly tried to end her career over her weight, which she dubbed "fatphobia."
That's where this story starts. I'm 16, I'm coming off some great results, and I'm only a few weeks from the U.S. Open.

And then…….. I get this phone call.

It was an official from the USTA. (That's like being called to the principal's office.) They said, "Taylor, you need to come to Florida — now. We're putting you on an eight-week block of fitness training."

I didn't even have to do the math. I heard "eight weeks" and my stomach just dropped.

Eight weeks meant missing the U.S. Open.

Now, this wasn't the first time my fitness had come up. It was something I'd been working on with my coaches….. and I'll be the first to admit that conditioning wasn't an area of strength for me that summer. But I was still getting results where it mattered most, you know what I mean?? 2012 Australian Open juniors in singles and doubles. 2012 Wimbledon juniors in doubles. I was still winning grand slams.

It was frustrating!! Like, here I was, flying back to Florida to start my fitness "hiatus" — while all the other juniors I knew (girls I was ranked higher than) were on their way to New York to start getting ready for the Open.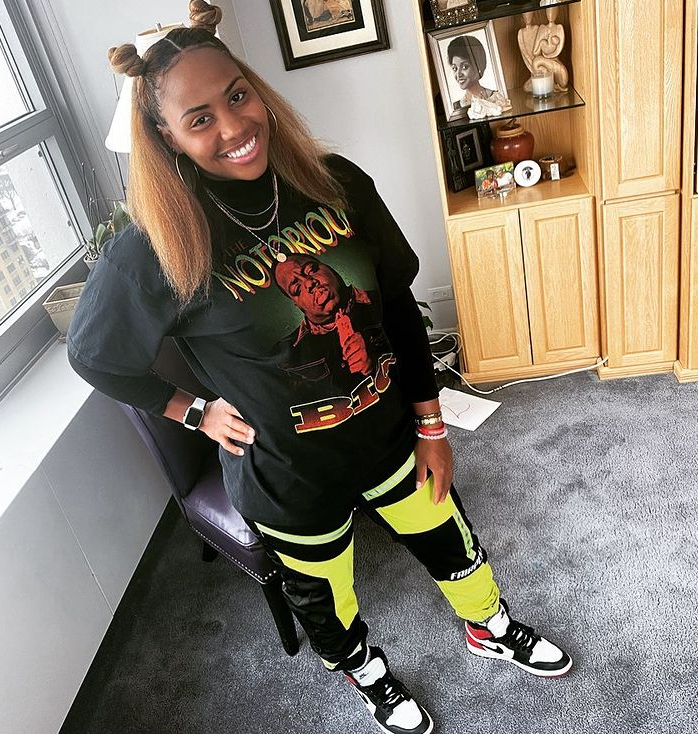 During her fitness training hiatus, Taylor was hit with another blow.
My blood work came back showing that I was anemic. As in — I'd been under serious cardiovascular stress for who knows how long. I'd been playing sick, man. That's what had been going on with me. Figuring that out was scary….. but in a way, it was also a relief at the same time??

Because it was kind of just like — okay, now we know. It's not a fitness thing. It's a health thing. And now we're aware of it, and we're about to take care of it, and….. yeah, I'll say it: Now I can go to the Open.

They send me to a hematologist, and I ask him straight up like, 'What's gonna make me feel good enough to play in 17 days?' He then explains this process of liquid iron injections. He said, 'You're going to feel like superwoman.' So I called up the folks at USTA and let them know what the hematologist said. Told them I was good to go for New York. Put me in the juniors draw, put me in the main draw, put me in doubles, singles, sign me up, the whole deal.
Sadly, the USTA still told her "no" and that she "wasn't fit to play" at the US Open. The decision left her hurt and she felt defeated. Considering her ranking, she thought that would mean something, but she learned the hard way it didn't when you look like her.
It worked the way things usually work in a country that hates fat Black women.
I don't think that's a controversial opinion, by the way. To me, America hating fat Black women — it's just part of life. It's in the culture. It's in the health-care system. You see it in Hollywood, you see it in sports. You don't have to look around very hard. It's everywhere.

And it's especially everywhere in the world of tennis. I mean, think about it: They didn't just alienate me for not fitting the "mold" of what a tennis player should look like — they punished me. They took away something I'd earned.

I was fat, and I was Black, so they took away my dream. Or at least they tried."
Taylor went to the tournament anyway WITHOUT the support from the association where her mother had to pay for her travel expenses. That year, Taylor won the junior doubles title and made her way to the quarterfinals in the singles division. Woot! During her post game interview, reporters asked her why she wasn't playing with the pros, so she decided to tell her truth.
I decided I wasn't gonna let myself be embarrassed anymore — I wasn't gonna let myself be humiliated by this rich, white tennis world that I had spent my entire childhood scraping and crawling and bending over backwards to fit into.

I took a deep breath….. and aired everything out to the press. I gave them the real. Told them what actually happened.

I spoke my truth.
The young tennis star was punished as a result.
But it turns out that 16-year-old Black girls can't take public shots at the biggest organization in American tennis and then simply go back to their business.

Reporters started coming around for interviews. USTA officials came out to "clear things up." (Translation: They basically denied all of it.) Somehow they got my mom involved. It's like stuff just kept spiraling out of control. Like it went from not a thing, to barely a thing, to a THING, to a situation, to almost this like National Incident, so damn fast.

And it sucks, man, because I wasn't asking for a fight. Like, my God — I wasn't looking for beef with the freaking USTA. People understand that, right?? I wasn't trying to "grab the spotlight," or "put the whole system on trial," or represent this or that.

I was just trying to speak my truth.

That's it.

All I wanted — pretty much all I ever wanted, my whole life — was to play tennis.
As a result of the media drama, the Chi-town native said it took a toll on her mental health, which ultimately led to her leaving the association. Sounds like something similar to what Naomi Osaka is currently going through.
Now, Taylor is caring for her baby boy, Aydn Aubrey Johnson. Entering motherhood gave her a new outlook on life and made her realize she's not alone in her story.
But on the other side of the coin, there's also hundreds (thousands?!) of stories you'll probably never even hear about, of Black girls who just didn't get a shot. Whether that's because of money….. or racism….. or lack of support….. or gatekeeping bullsh*t….. or because the system just kind of failed them, the way it fails so many Black women, all the f*cking time….. and whether their dream ended in the pros, or in college, or in high school or grade school or — real talk — maybe they never got to pick up a racket at all. There's just got to be so many stories out there of Black women that never got their chance.
Just, WOW. She endured so much, yet kept fighting and we stan for that! We're glad she's sharing her truth again amid the drama that's going on with Naomi. The more these ladies speak out, the more pressure put on the USTA!
Photo: lev radin/Shutterstock.com/Taylor's IG
​ ​
​ ​ ​